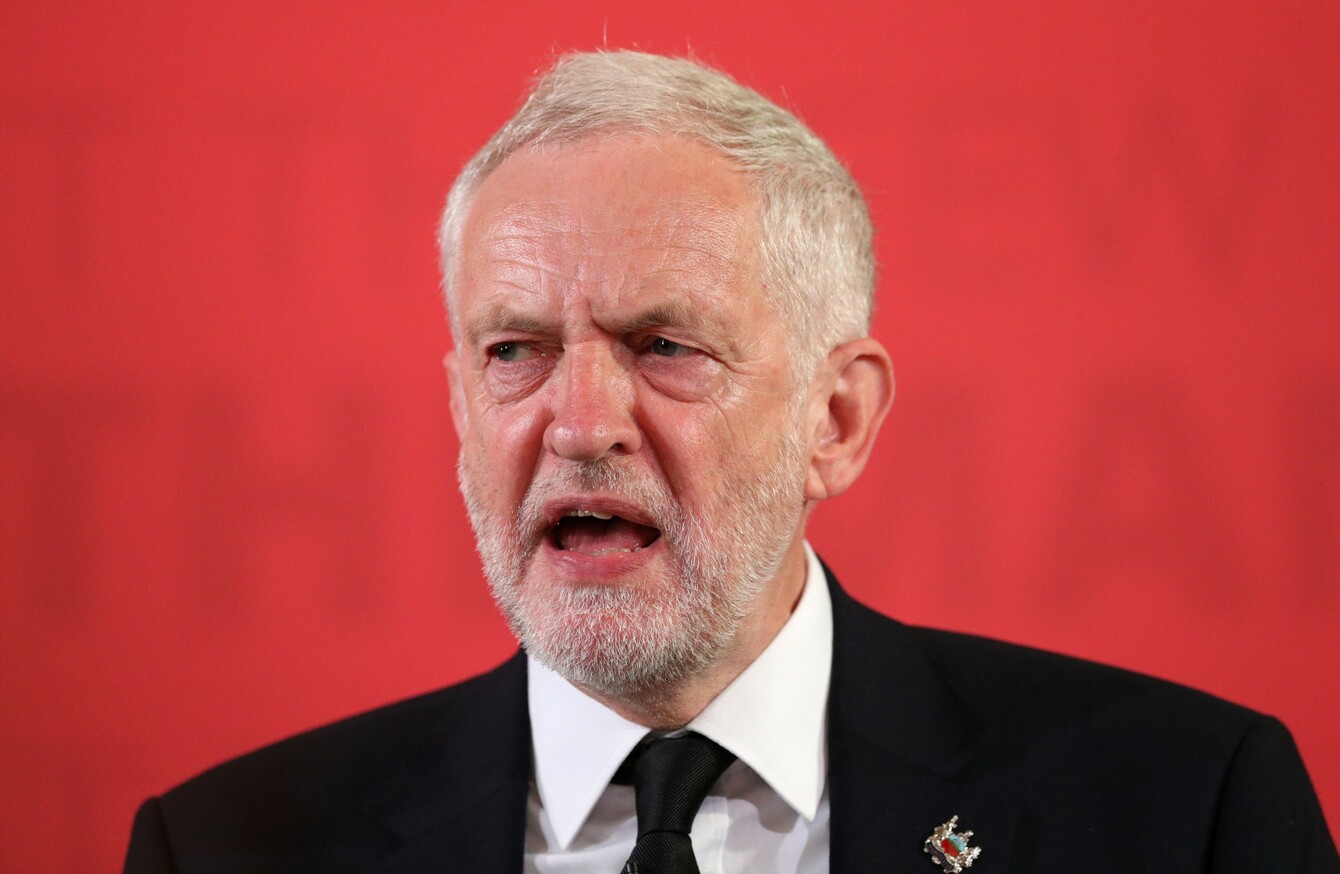 Image: PA Wire/PA Images
Image: PA Wire/PA Images
UK LABOUR LEADER Jeremy Corbyn has said that the IRA's bombing campaign was 'completely wrong' – distancing himself from accusations that he supported their actions.
Pressure has been mounting on the main opposition leader in the UK to clarify his position after he refused to condemn the IRA during a television interview.
Speaking with the BBC today, Corbyn said that the IRA's "bombing campaign was completely wrong because it was taking civilian lives".
During a television interview last night, Corbyn was asked similar questions about his support for the IRA – including standing for a minutes' silence for IRA members killed by the British Army.
"I always wanted and always want peace," he said, saying that a convergence of different views was important to a peace process.
When I stood for that minute's silence, that was in 1987 and it was for all who died in Northern Ireland.
When the host said that it was for the death of an IRA member, Corbyn said he was clear that he was there for all who died during the Troubles in Northern Ireland.
He replied: "I didn't support the IRA. I don't support the IRA. What I want everywhere is a peace process. What I want everywhere is decency and human rights."
I always said that the bombing process would never work, that there wasn't a military solution to be found in Northern Ireland, I made that very clear.
He said in the interview that he never met the IRA, but did meet people from Sinn Féin.
Despite Corbyn's denial, his shadow home secretary Diane Abbott today said that Corbyn did meet convicted IRA members, but in a private capacity.
A Daily Telegraph report last week said that MI5 had claimed that the Corbyn had met with the IRA on nine occasions.
It was put to the Labour leader that he did support the armed struggle, but has put those beliefs aside in his bid for the UK premiership, which Corbyn staunchly denied.
"No. What I want is peace," he answered.
"What I want is to learn the lessons from Northern Ireland and also to make sure during the Brexit negotiations we don't return to or receive any kind of hard border between the North and the Republic."
It's also been claimed that the IRA issue is being used by Corbyn's opponents to dent his party's progress in the polls, which seemed to show a surge yesterday.