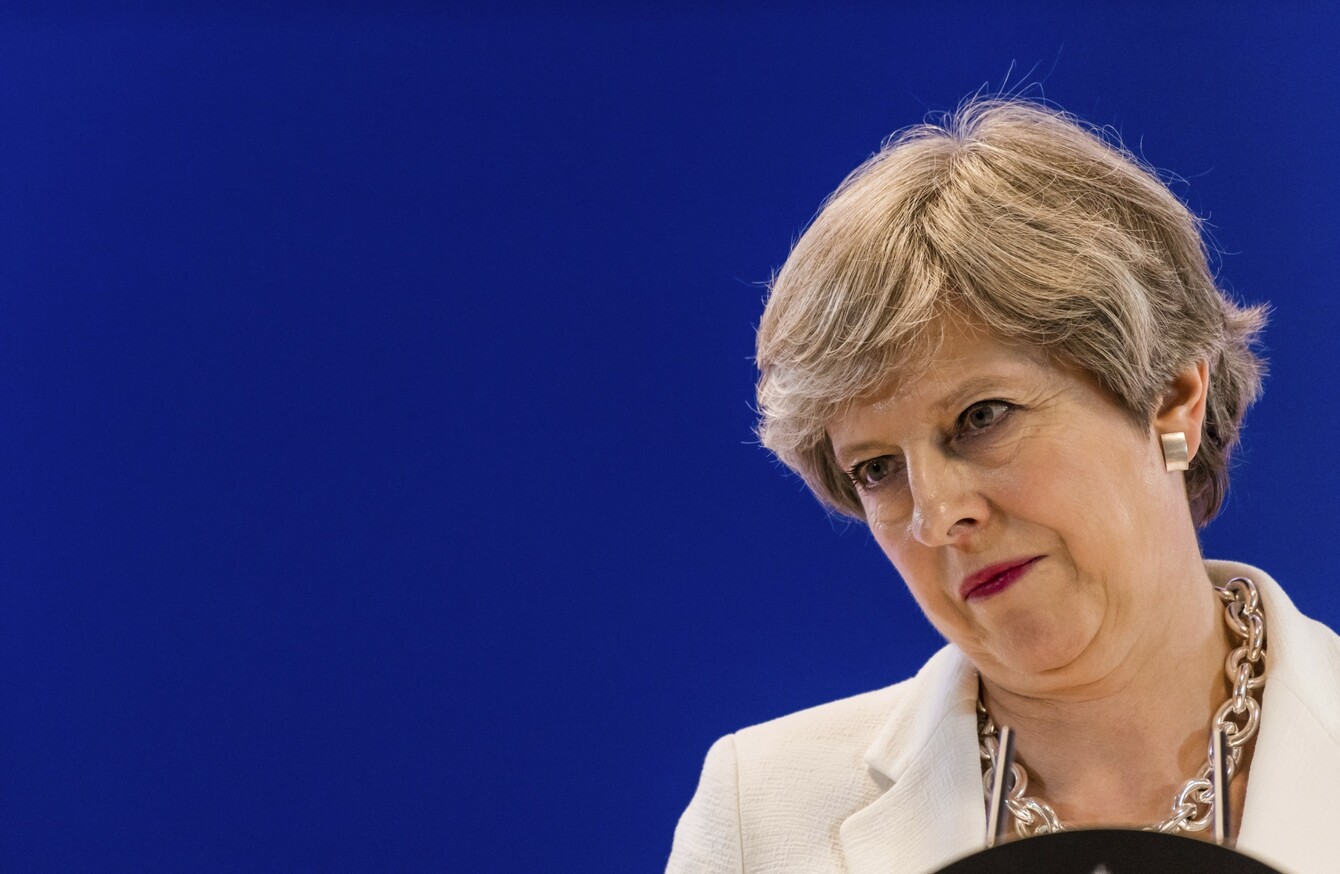 Image: AP/PA Images
Image: AP/PA Images
LABOUR LEADER JEREMY Corbyn is more favourable than Conservative leader and UK Prime Minister Theresa May for the first time, a poll has indicated.
It's the latest blow to the Tory leader, who called a snap election for this month in the hope of increasing the party's majority in Parliament – and instead was hit with a devastating loss that now threatens her premiership.
The YouGov poll, which asked readers whether they have a favourable opinion of both British leaders, showed that Corbyn's support is on the increase since the election – with 35% of readers saying they have a favourable view of him.
Theresa May has fallen behind to 34%, losing a lead of almost 40 percentage points recorded in a similar poll in April (15% compared to 54%).
That makes May as unpopular as Jeremy Corbyn was in November last year.
Corbyn overcame unfavourable media coverage and a lack of support from within his own party to surge Labour's representation in the House of Commons in the 8 June vote – resulting in a hung parliament.
Theresa May and the Tories are currently in negotiations with the DUP to try and strike a deal and form a government. But there's been criticisms that this could endanger the peace process in Northern Ireland, adding to an already tumultuous political atmosphere at Stormont.
And then there's Brexit
Meanwhile, the deal May offered in relation to the EU citizens residing in the EU has been criticised by many – including London Mayor Sadiq Khan – as woefully insufficient for the three million EU nationals living in Britain.
Over dinner with her 27 EU counterparts last night, May promised EU citizens living in Britain that they could stay after Brexit, with permanent rights to healthcare, education, welfare and pensions equivalent to British nationals.
But she said the European Court of Justice wouldn't have oversight of their rights, causing concern for EU leaders and citizens.
It was "a fair and serious offer" she maintained, that brought certainty to those affected, although European officials were distinctly underwhelmed in their responses.
May said she expected any offer by Britain to be matched by the EU for the 1.2 million Britons living in the bloc.
She insisted that Britain's "highly-respected" courts were fully competent to adjudicate on any disputes.
But EU leaders want their nationals to have recourse to the European Court of Justice if needed after Brexit, rather than being put in the same boat as non-EU foreigners, subject to Britain's notoriously tough immigration rules.
With reporting from AFP