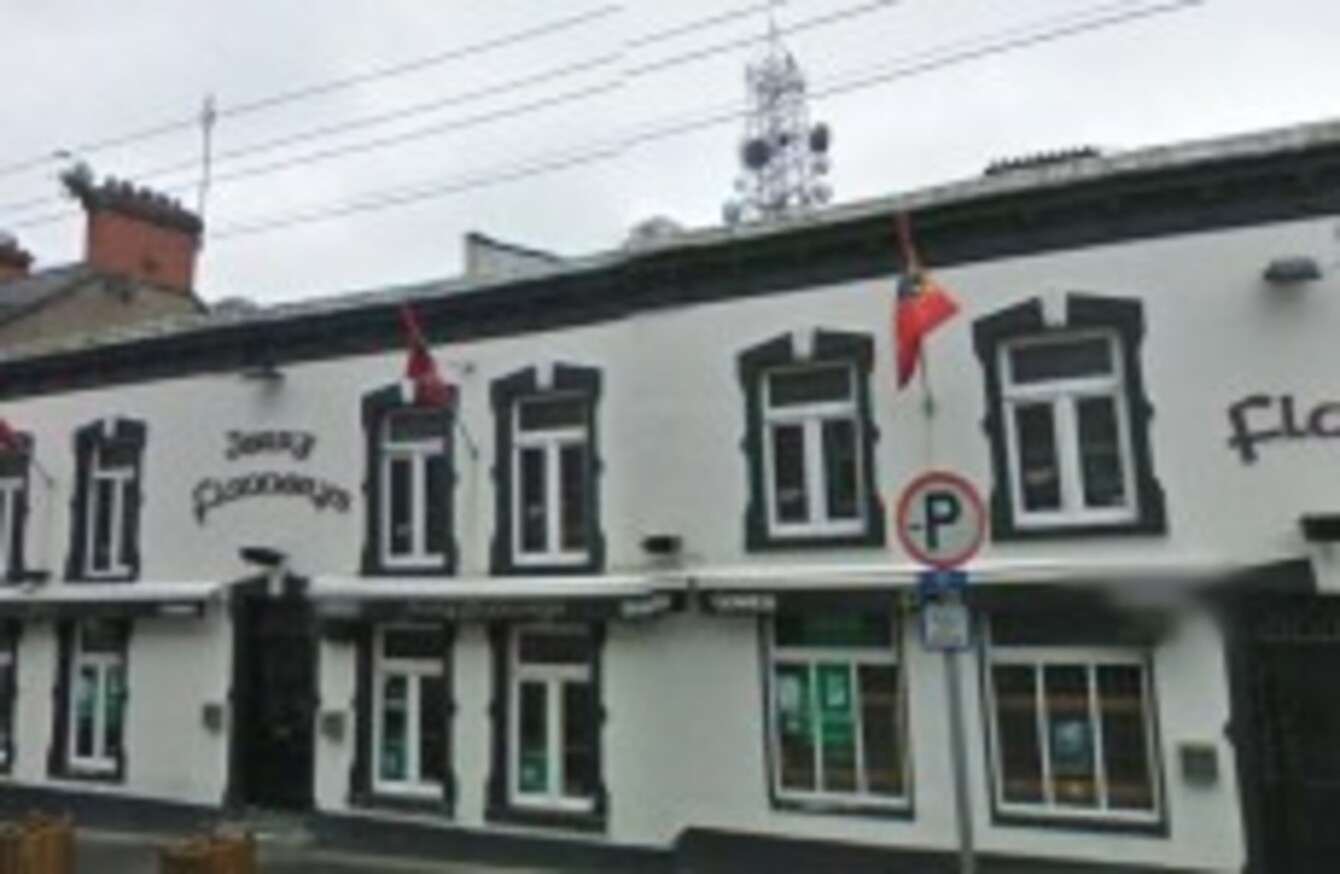 The road sign outside Jerry Flannerys pub was one of the targeted signs
Image: Google Street View
The road sign outside Jerry Flannerys pub was one of the targeted signs
Image: Google Street View
LIMERICK CITY COUNCIL are looking for a mystery vandal who has highlighted the problem of prostitution in the city centre in a novel way.
Road signs on Catherine Street, which normally show parking times, had been changed to read "Red Light District 6pm-4am".
The Limerick Leader reports that Gardaí in the city have been informed of the signs, three of which had had a sticker put over them. The council removed the stickers on Monday.
The signs were placed on the junctions of Roches, Cecil and Glentworth streets.
The street is a notorious prostitution spot in Limerick and was the subject of a garda operation in 2011, when a number of men admitted solicitation.
Local reports say that a number of premises on Catherine Street are under the control of a criminal gang who are controlling the prostitutes.
Irish rugby legend Jerry Flannery, who owns a pub on the street, has advised punters to save their money and stop paying for sex.
The former Munster player tweeted that men should wash more regularly and charm women, not pay for them.