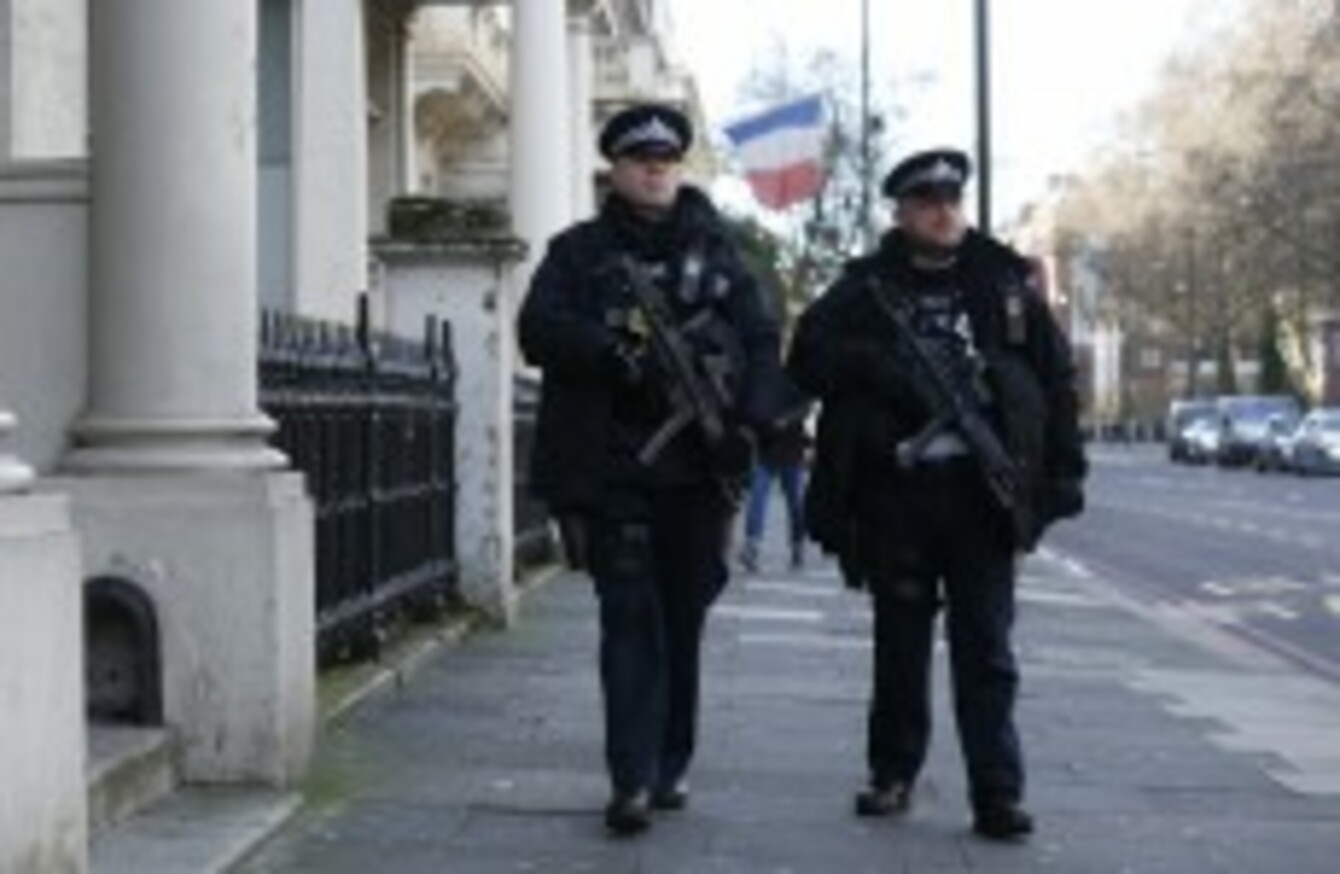 Image: PA Wire/Press Association Images
Image: PA Wire/Press Association Images
POLICE IN BRITAIN are stepping up security in Jewish communities following the attacks in Paris last week.
Counter-terror police have confirmed that there is a "heightened concern".
In a statement, Assistant Commissioner Mark Rowley said there are ongoing talks with the Jewish community on how to increase patrols in key areas after the "anti-Semitic rhetoric from extremists".
He also said that there is a focus on protecting the force itself.
"We are also considering what further measures we might put in place to enhance the security of police officers, given some of the deliberate targeting of the police we have seen in a number of countries across Europe and the world.
Chief constables across the country are reviewing how to strengthen the protection of their officers from such attacks.
There is particular attention being given to Jewish schools, reports the Guardian.
The UK, where the terror alert has already been raised to 'severe', reviewed its defences in light of events in Paris last week when 17 people were murdered by three Islamist gunmen.
The Community Security Trust, a charity which advises Jewish institutions and communities in Britain on security, told its members that there is no specific intelligence suggesting an imminent attack against the Jewish community.
"We hope that the increased police presence, alongside CST patrols, will help to reassure the Jewish community as they go about their lives during this difficult time," its statement today concluded.