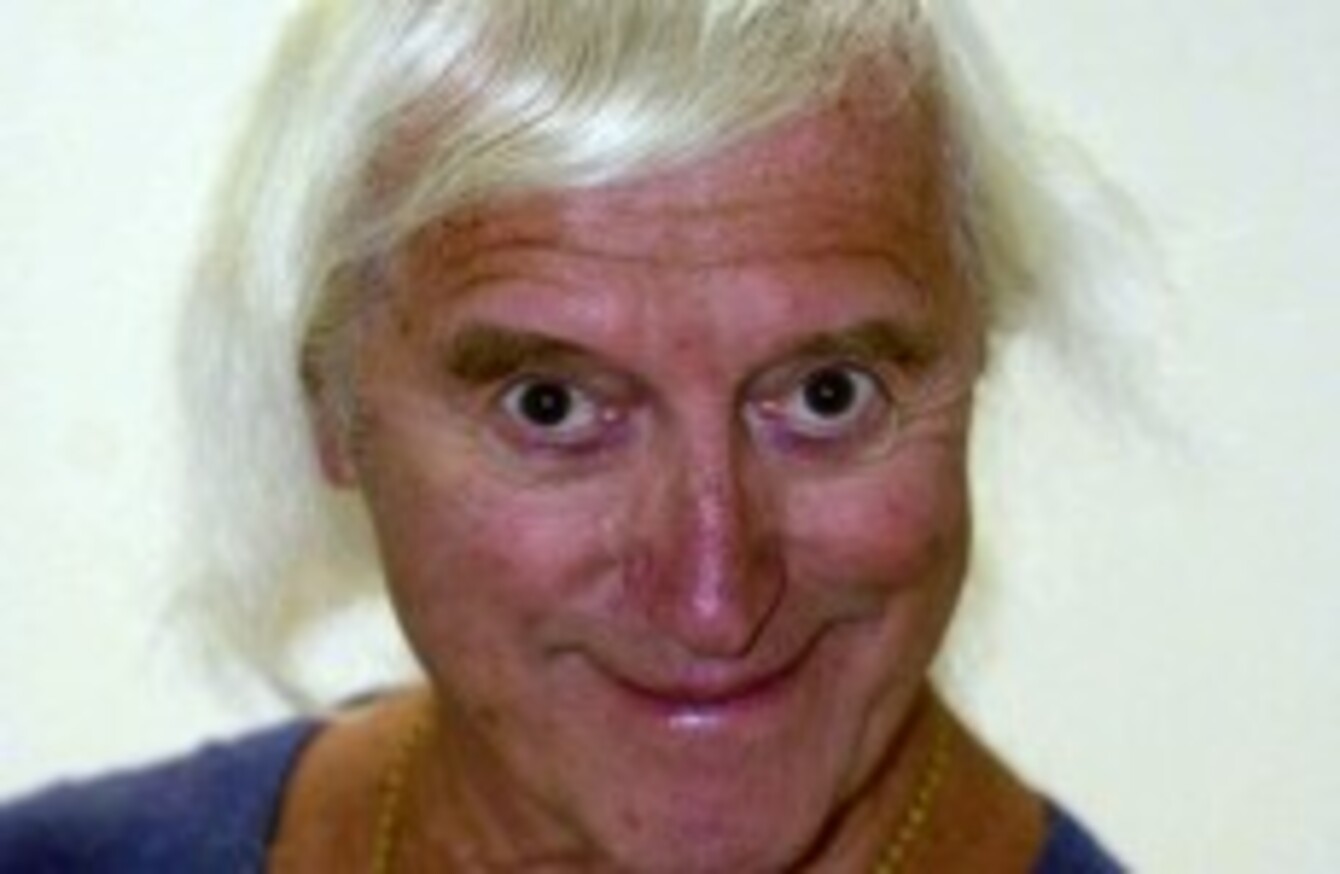 File photo dated 15/08/2000 of Jimmy Savile
Image: Fiona Hanson/PA Wire/Press Association Images
File photo dated 15/08/2000 of Jimmy Savile
Image: Fiona Hanson/PA Wire/Press Association Images
A REPORT RELEASED by the British Metropolitan Police Service and the NSPCC details the extent of abuse known so far to have been carried out by the late entertainer Jimmy Savile.
Police say Savile committed more than 200 sex crimes over more than half a century, with most victims children and teens assaulted the length and breadth of Britain, from TV studios to hospitals and even a hospice.
The report, called Giving Victims a Voice, was released today and in it police say that the scale of Savile's sex abuse was "unprecedented in the UK." They have recorded 214 offenses committed by Savile, including 34 rapes.
Abuse
In all, 450 people have come forward with information about abuse by the late TV presenter. The alleged crimes took place between 1955 and 2009.
Victims ranged from a 10-year-old boy sexually assaulted in a hotel reception after he asked for an autograph, to children groped when they attended Top of the Pops, and pupils at a school for troubled girls who were offered cigarettes and trips in Savile's car in return for sex.
Premises linked to Savile include BBC Television Centre, Broadmoor Hospital, Duncroft School, his holiday cottage in the Scottish Highlands, Leeds General Infirmary (where he had his own office), and an office and a flat at Stoke Mandeville Hospital.
The report states:
Police believe that Jimmy Savile used his celebrity status to offend although he had committed sex crimes before he became famous. The bulk of the reported offending appears aligned to his rising public profile and increased access to children, particularly between the ages of 40 and 50, in the 1970s and 1980s. Of his victims, 27 per cent were adults. Victims' accounts show that some of the offences took the form of opportunistic touching over or under clothing but many others included coercion, violence and rape.
Accounts from victims have left police and NSPCC staff "with the unambiguous view that Savile's behaviour was that of a predatory sex offender who opportunely abused people".
It is estimated the investigation has cost £450,000 so far. Police described it as an 'unusual and complex inquiry'.
BBC
The BBC has faced heavy criticism for its coverage of the allegations against Savile. An official report found a 'critical lack of leadership in BBC' over Savile, but cleared the corporation of a cover-up.
Police said Savile used his celebrity status to "hide in plain sight" while abusing children and adults. Commander Peter Spindler of the Metropolitan Police said Savile's offending was "vast, predatory and opportunistic".
Savile abused victims at 57 medical establishments, including mental care facilities and a hospice, as well as 14 schools and 33 television or radio studios; 73 percent of his victims were under 18.
Police found no "clear evidence" suggesting Savile was part of a pedophile ring. The police report said:
The details provided by victims of his abuse paint the picture of a mainly opportunistic individual who used his celebrity status as a powerful tool to coerce or control them, preying on the vulnerable or star-struck for his sexual gratification," .
No charges were ever brought against the BBC entertainer, who hosted several popular shows during his long career.
The full report is available here (PDF link). Police said they "hope that those who suffered as a result of Jimmy Savile's actions can take some comfort that information based on their accounts is being published", which is why the report is titled 'Giving Victims a Voice'.