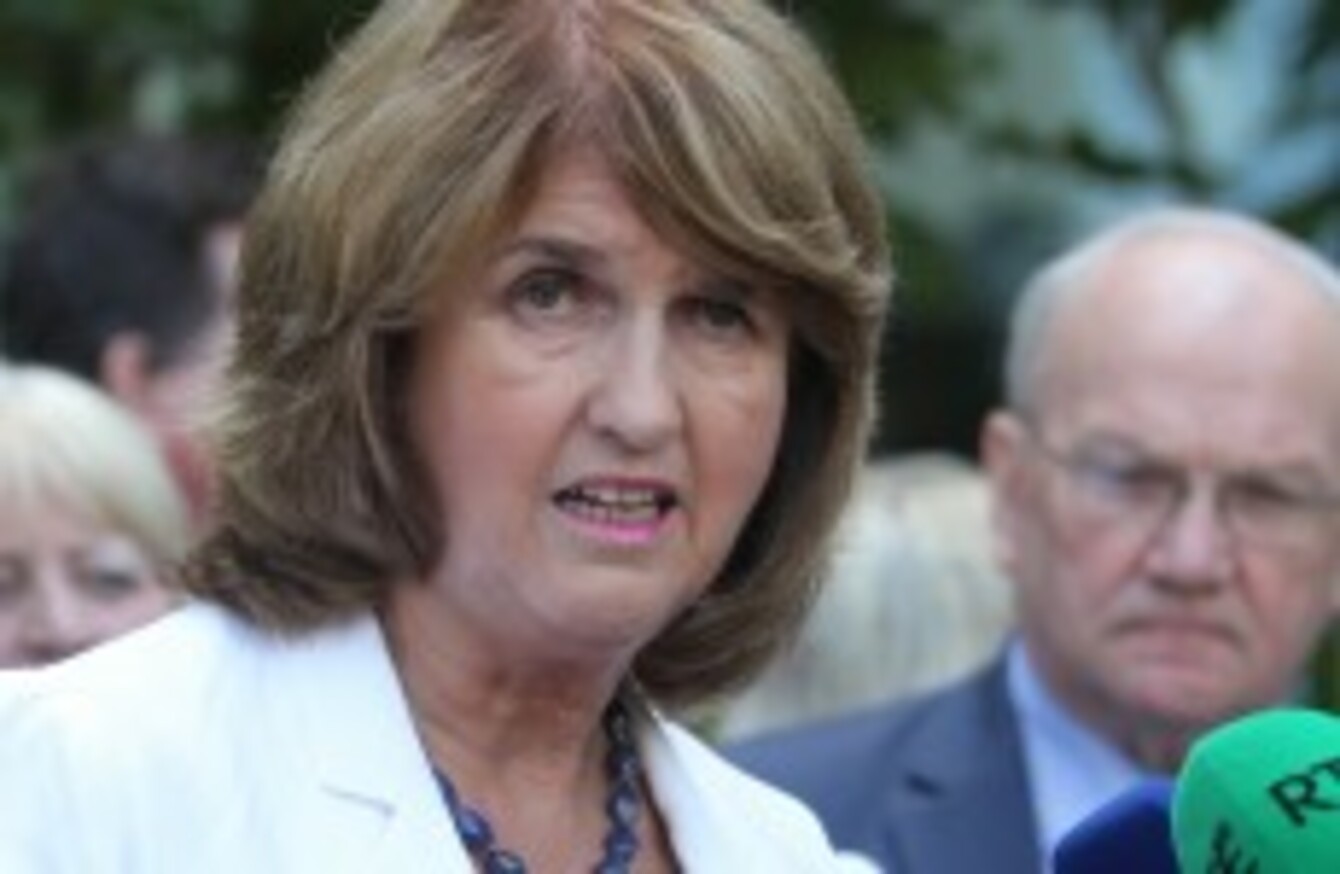 Image: Sam Boal/Photocall Ireland
Image: Sam Boal/Photocall Ireland
Updated 11pm
A SMALL GROUP of anti water charges demonstrators briefly blocked Tánaiste Joan Burton's car as she left an event in Dublin suburb of Raheny this morning.
Four protesters connected with the 'Dublin Says No' protest group stood in front of the Minister for Social Protection's car at St Eithne's school.
One woman asked the Minister how austerity had affected her, while another accused her of selling out.
Burton was at the school to launch a new report on developing school Breakfast Clubs.
St Eithne's is located near the Tonlegee area, which has been the scene of demonstrations by Dublin Says No in recent months.
Protesters with the group also staged a picket outside the house of local Labour TD Sean Kenny for several days over the summer.
Derek Byrne, one of the protesters at today's incident, said the group left the scene peacefully after the Minister "decided not to engage".
We just wanted to go up and ask here questions. We're all locals… But she didn't want to talk to us.
A garda spokesperson said there were no calls for the force to attend, and the minister's car eventually left the scene.
First published 12.17pm