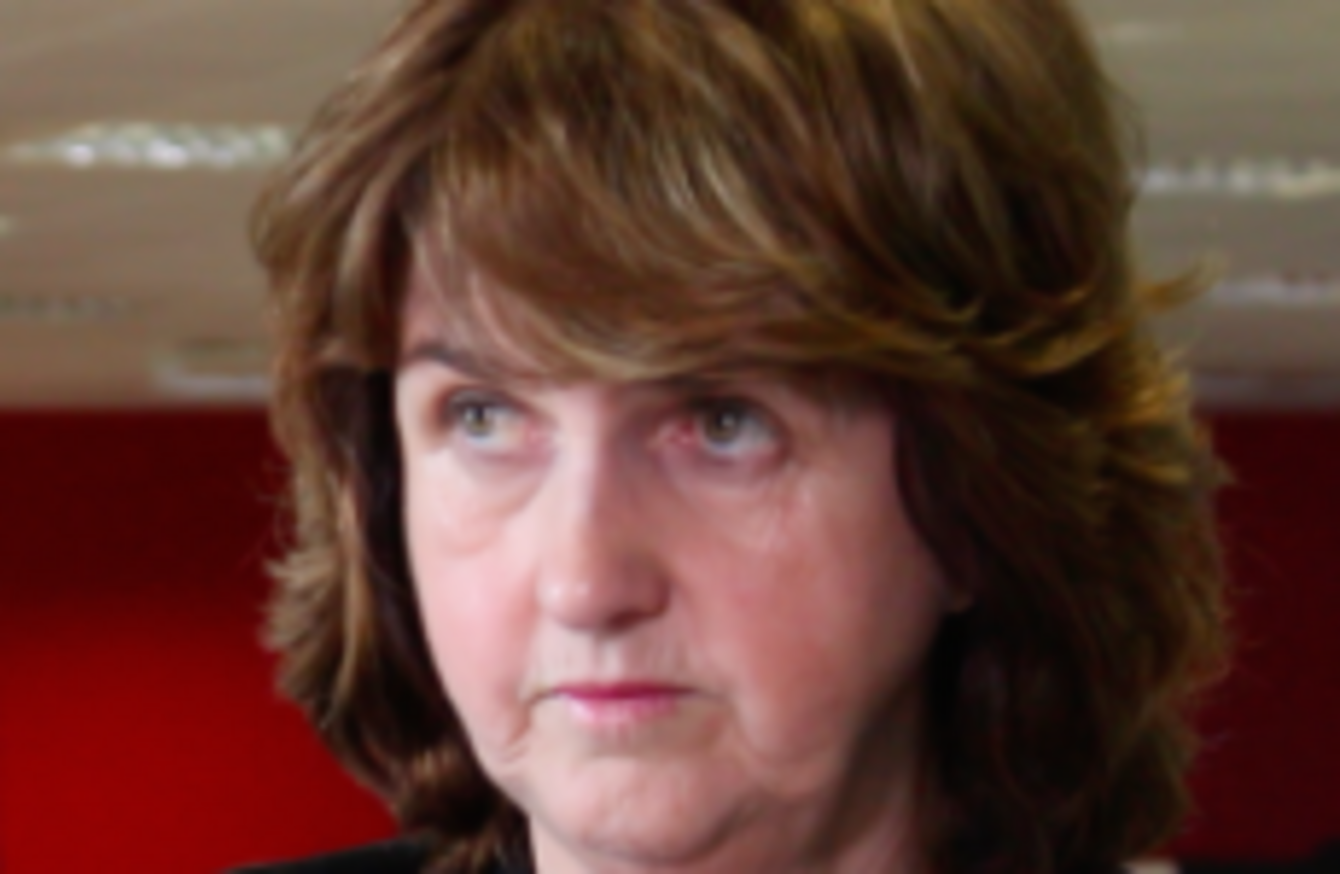 Joan Burton
Image: TheJournal.ie
Joan Burton
Image: TheJournal.ie
TÁNAISTE JOAN BURTON will be a key witness in the expected trial of several of those involved in the controversial anti-water charges protest in Jobstown last November.
More than 20 people are expected to be charged by the Director of Public Prosecutions over their alleged involvement in a protest that saw Burton and her advisor trapped in a car for over two hours in the south Dublin suburb on 15 November last.
Charges of false imprisonment, violent disorder and criminal damage are expected to be made against some of those who were arrested and questioned by gardaí in the aftermath of the protest.
Among those arrested were Anti-Austerity Alliance TD Paul Murphy and councillors Kieran Mahon and Mick Murphy. While the identities of those to be charged are not known Murphy said he believed it was likely he would be one of them.
Burton and her advisor Karen O'Connell were held in their car when proesters surrounded the vehicle and staged a sit-down protest.
The Tánaiste had been attempting to leave a graduation ceremony at An Cosán in Jobstown. Video footage showed Burton being verbally abused and being struck by a water balloon.
Burton is almost certain to be called to give evidence at any trial, which is likely to take place in front of a jury at Dublin Circuit Court.
Burton and O'Connell both gave statements to the gardaí in the aftermath of the protest and will be considered key prosecution witnesses.
Speaking in March, Murphy said this prospect would prove to be a "potentially major political embarrassment for the government":
Joan Burton would have to be a key witness and I think it would do major damage to the government, in reality, for them to be seen to be pursuing leading figures of the anti-water charges movement in this way.
The timing of the trial could prove crucial with the timeframe for similar cases before the Circuit Court meaning it could be early next year – and potentially during the general election campaign – that Burton is asked to take the witness stand.
A spokesperson for the Tánaiste has previously declined to comment on the prospect of Burton giving evidence in court, describing it as a "hypothetical situation".