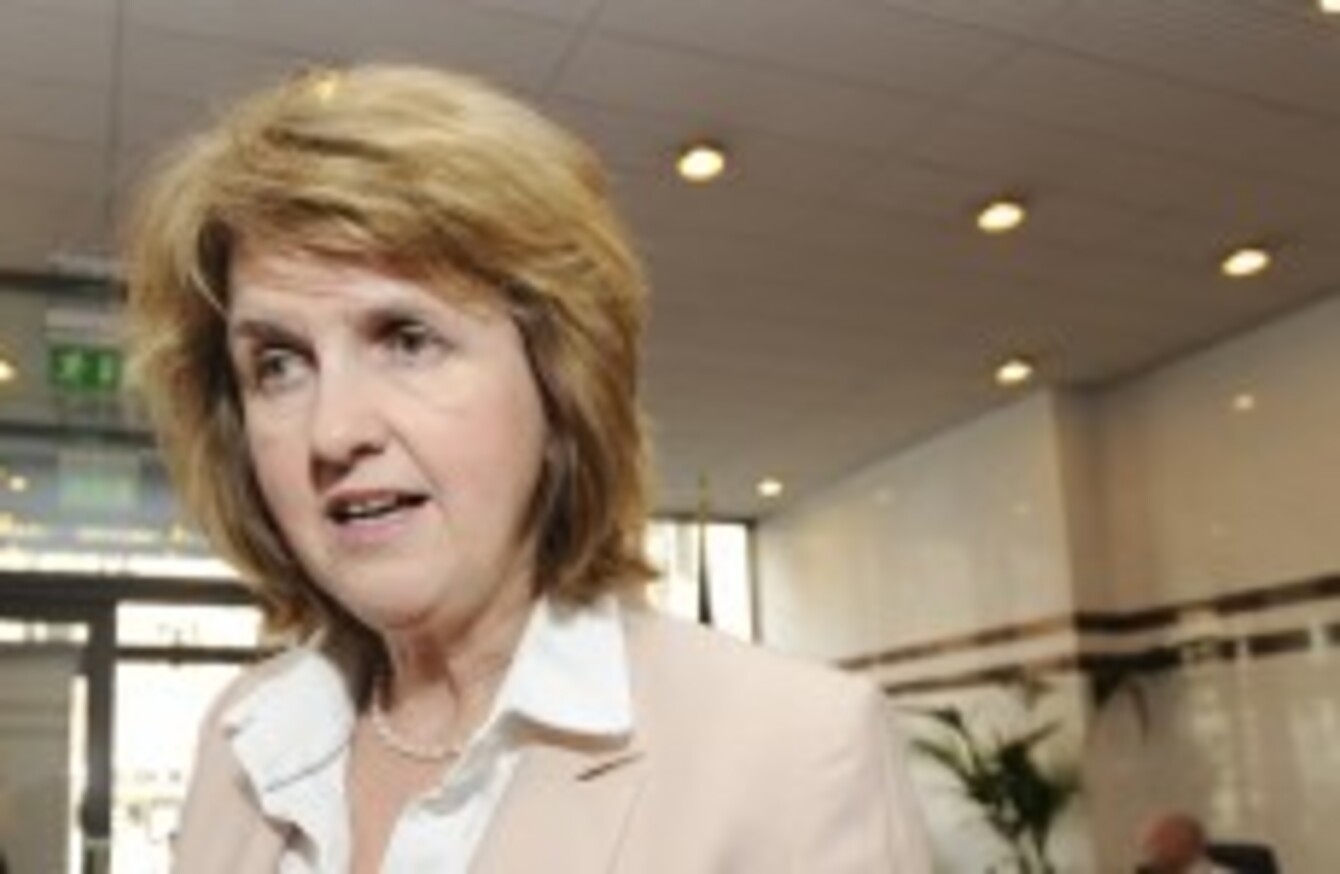 Joan Burton, Minister for Social Protection
Image: Sasko Lazarov/Photocall Ireland
Joan Burton, Minister for Social Protection
Image: Sasko Lazarov/Photocall Ireland
MINISTER FOR SOCIAL Protection Joan Burton has announced details of a welfare fraud control initiative, which she said could save the State as much as €625million next year.
The fraud initiative will see extra social welfare inspectors deployed, fraud 'black spot' sectors targeted and could lead to tougher penalties for people working in the hidden economy.
Minister Burton emphasised that the "vast majority" of the 1.4million people receiving welfare payments are legitimately entitled to them, adding that people on social welfare "played no part in causing this financial crisis" which she said is necessitating spending cuts. However, she said a small proportion of people abusing the system was damaging for everyone.
Social welfare fraud is often perceived as a victimless crime. But I am conscious that it undermines public confidence in the entire system as well as being unfair to other recipients of social welfare payments and taxpayers and legitimate businesses.
Minister Burton added that the programme would target employers as well as individuals, with between 2,500 and 3,500 employer inspections envisaged for 2012.
The new fraud initiative, which will be submitted for discussion later this year, also gives details of the results of inspections carried out recently as part of a "targeted control project".
During June this year, 320 social welfare recipients were visited. Of those, 43 had their payments suspended – 18 for not attending an interview, 16 for no longer being at their given address, and nine for not providing information such as rent or mortgage details. These visits led to savings of €140,000.
There was also a Special Investigation Unit which focused on individuals suspected of claiming benefits while living outside Ireland. Some 2,862 people were visited and 308 saw their payments stopped, saving €3.24 million.