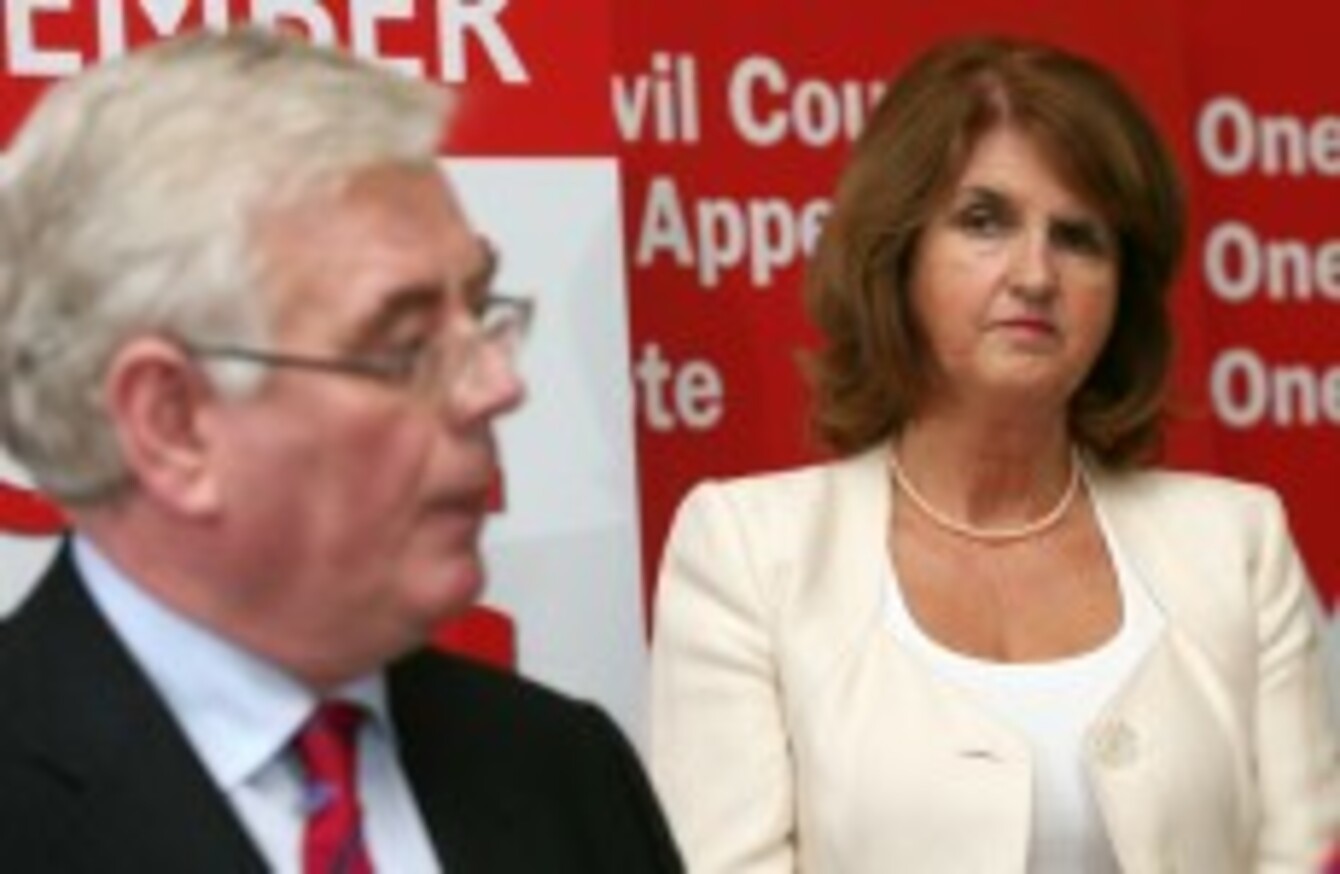 Image: Laura Hutton/Photocall Ireland
Image: Laura Hutton/Photocall Ireland
MINISTER FOR SOCIAL Protection Joan Burton has insisted that she is not planning a leadership challenge against party leader Eamon Gilmore after next year's elections.
Burton, who was widely seen as one of the political winners of last week's Budget despite the large number of cuts across her Department, said that she supports Eamon Gilmore and will continue to do so in upcoming elections.
"I would say that the Labour party is strongest when it acts together," Minister Burton told RTE One's Morning Edition. "The Labour party has a leader in Eamon Gilmore. I'm perfectly happy to support Eamon Gilmore".
She said that she is commited to supporting the party leader into the next local and general elections.
Labour has borne the brunt of voter dissatisfaction with the coalition, with the party falling to 6 per cent – a record low level of support – in a recent opinion poll.
Separately, Minister Burton said that she hopes the Government will be able to look back at some of the tougher changes which have been introduced once the economy recovers.
She told presenter Keelin Shanley that her focus was on ensuring financial sustainability and protecting core entitlements for groups such as pensioners.