DO YOU WANT State of the Nation delivered to your inbox every morning at 9.30am? Sign up to our email alert at the bottom of this story.
Everyone's talking about…
The Dáil passed a motion of confidence in the Tánaiste Joan Burton last night by 81 votes to 32.
The government tabled the motion of confidence in response to a motion of no confidence put forward by the Independent Alliance after the Social Protection Minister leader used a clause in legislation to appoint former Ictu boss David Begg as chair of the Pensions Authority.
During a heated exchange, Anti-Austerity Alliance TD Ruth Coppinger attacked Labour over broken pre-election promises.
She said people expected the Labour party to act against "cronyism and corruption" by seeing that "all appointments were done in an above board way".
Burton took exception to the "bitter" remark, calling for Coppinger to withdraw it.
Never ever in my existence have I ever been involved in anything that has involved any break of the law.
Burton received the seal of approval, but the debate gave the opposition another opportunity to attack Labour as the general election looms – something the junior coalition partner really doesn't need.
ELECTION 2016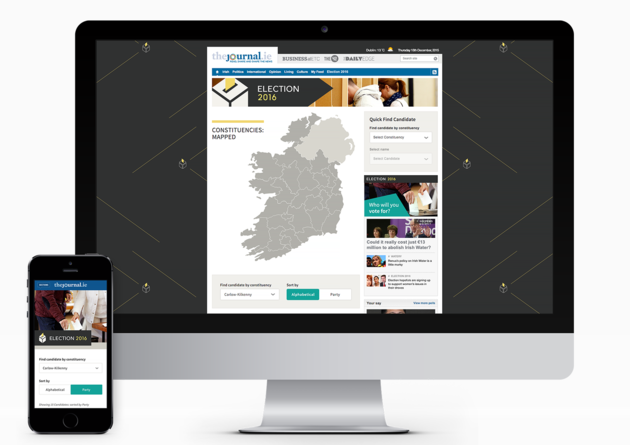 Need to know who's running in your area and what they stand for? TheJournal.ie's candidate database is now live.
The agenda
The Taoiseach is in Davos at the World Economic Forum.
Agriculture Minister Simon Coveney will answer questions in the Dáil at 9.30am.
Bressie and Dr Paul D'Alton, head of the Psycho-oncology Department at St Vincent's University Hospital in Dublin will meet with members of the health committee at 11am to discuss mental health.
The final Leaders' Questions of the week kicks off at noon.
TDs will debate the Transatlantic Trade and Investment Partnership (TTIP) at 12.41pm.
The Seanad will debate the Criminal Law (Sexual Offences) Bill 2015 at 12.45pm.
What the others are saying
The Irish Examiner reports that 17 backroom staff in Taoiseach Enda Kenny's department are earning almost €1.4 million a year.
Labour TDs have been given a boost by the latest Red C poll which shows many voters fear a change in government might damage the economic recovery, according to the Irish Times.
The Irish Daily Mail reports that Sinn Féin has again been acused of trying to hijack the 1916 centenary commemorations after using a copy of the Proclamation on election brochures for its candidate.
In case you missed it
Good day for…
Joan Burton: The Tánaiste survived a motion of no confidence.
Bad day for…
Mary Hanafin: The former minister was accused of being disloyal to Fianna Fáil leader Micheál Martin by the wife of former taoiseach Brian Cowen, Mary.
On the Twitter machine…
Richard Boyd Barrett took aim at Enda Kenny's trip to Davos.