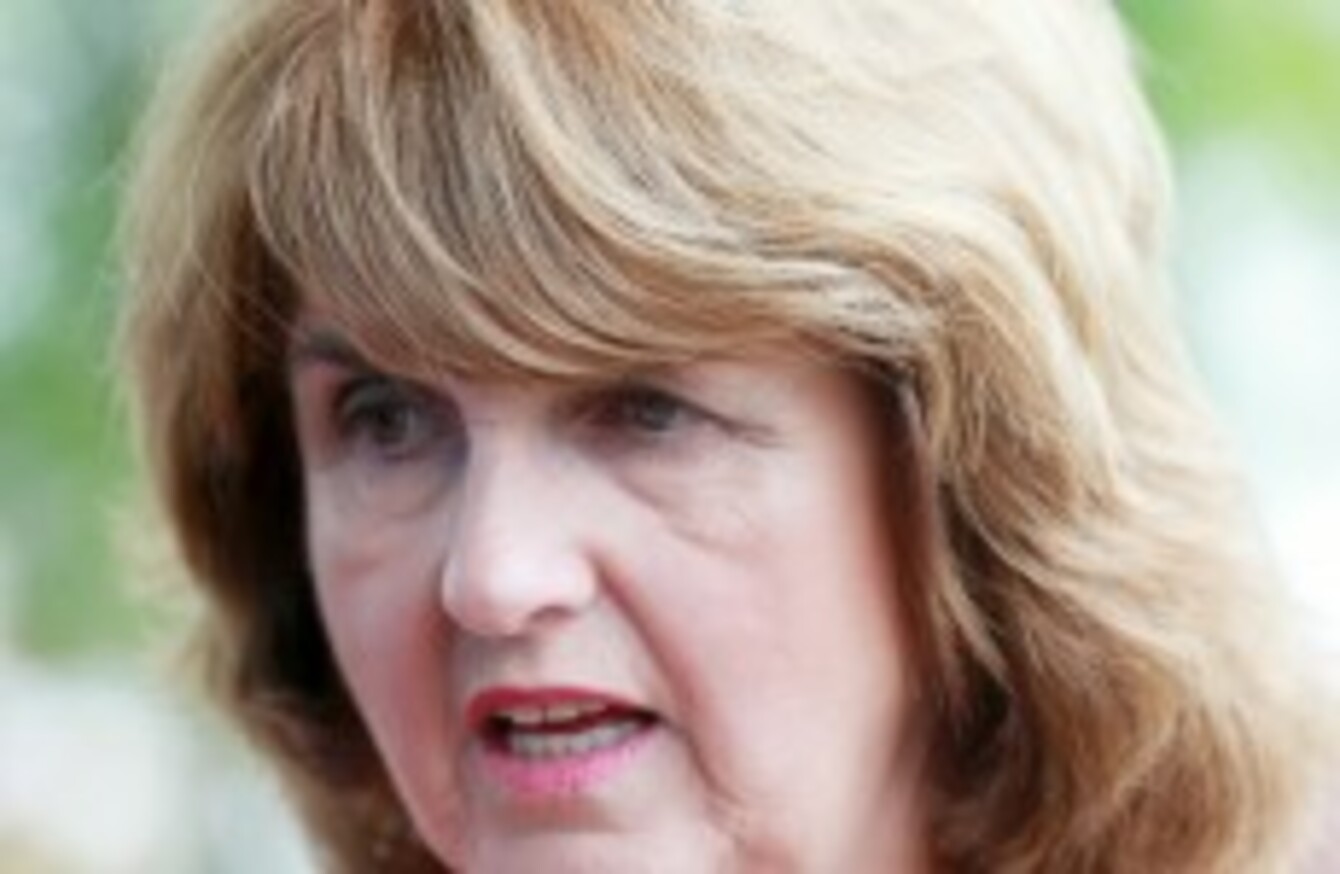 Image: Laura Hutton/Photocall Ireland
Image: Laura Hutton/Photocall Ireland
TÁNAISTE AND MINISTER for Social Protection Joan Burton has this afternoon defended the introduction of short-form death certificates, claiming the new regulations would help families mourning the loss of a loved one.
The short-form death certs, which do not have to include the cause of death, had been criticised as likely to stifle public debate as well as statistical information on suicides.
However, the Labour leader this afternoon released a statement clarifying a number of issues.
The only change being made is that people may, where they feel it necessary, obtain a short-form certificate which will not include the cause of death.
This new option would "in no way affect the Register of Deaths or impact in any way on the compilation, extraction and publication of vital statistics," the Tánaiste confirmed.
'It's not something to be hidden, it's something to be talked about'
Critics of the new regulations included Terence Casey, coroner for east and south Kerry, who has in the past been vocal on the issue of suicide rates in rural Ireland.
Speaking to Newstalk this morning, Casey had this to say about the measures.
It means there'll be no record of the amount of people who [take their own lives.]
I've been speaking openly for the last couple of years about suicide, to try to bring it home to people that it's not something to be hidden, it's something to be talked about, to reduce the amount of deaths by suicide.
This, I think, will totally and absolutely reverse what I've been doing.
Concerns had been raised that the short-form certificate, without a cause of death, would cause difficulties for life insurance companies, for example.
The Department of Social Protection, in response to a query from TheJournal.ie, said this evening that it would be up to the family concerned and other involved parties to decide whether the cause of death was relevant information.
The question as to whether a short form or long form certificate is sufficient for the particular service is a matter between the person requiring the service and the body or person providing the service.
The question as to which type of certificate is required for life insurance claims and estate management is a matter for the parties concerned.
Tánaiste Burton did, however, cite education as one area in which reporting the cause of death would not be necessary, under the new regulations.
[The new short-form cert] is to address the ongoing concerns from members of the public and public representatives that, where the death certificate must be presented at schools, for example, the cause of death can cause distress to loved ones in cases involving suicide, violent death and death from substance abuse.