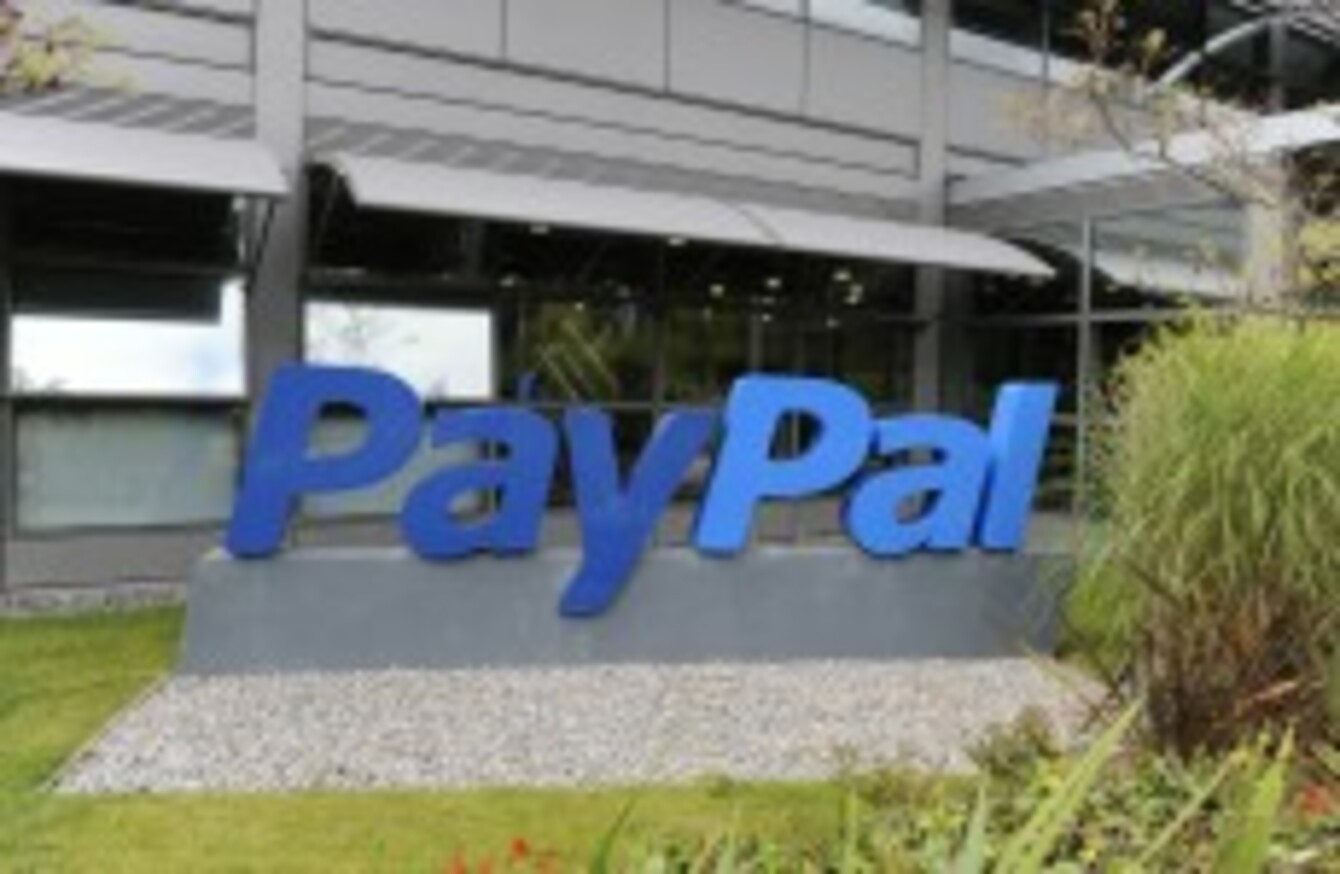 PayPal's Irish HQ in Blanchardstown.
Image: Sasko Lazarov/Photocall Ireland
PayPal's Irish HQ in Blanchardstown.
Image: Sasko Lazarov/Photocall Ireland
MULTINATIONAL IT GIANTS PayPal and IBM are facing strong criticism for using the controversial JobBridge internship scheme to fill a total of eight positions at their Dublin offices.
The US companies have listed vacancies for a security specialist, quality analyst, and inside sales representative, among other jobs.
Former Socialist Party MEP Paul Murphy today condemned the use of the scheme – which pays social welfare recipients an extra €50 a week – by companies with billions of dollars in annual revenue.
Speaking to TheJournal.ie today, the founder of ScamBridge.ie said:
These are very, very profitable corporations, and these positions seem quite clearly to be jobs, not true internships.And with the way the government places companies like PayPal on a pedestal, this could go a long way to normalising the use of JobBridge.
IBM – which is seeking six interns to work in its Damastown location in Dublin 15 – requires applicants with a third-level science, tech, engineering or maths (STEM) degree for a JobBridge internship in Inside Sales.
The company also mentions an additional European language as an advantage for the 39-hour-a-week position.
PayPal, for its part, is looking for two interns to take up roles at its Irish HQ in Blanchardstown.
The two "business support agents" will be required to work 37.5 hours a week, and hold third-level degrees. The JobBridge posting describes the position as follows:
Business Support Agents will support and troubleshoot PayPal product issues, provide information and support regarding PayPal policies and practices, educate customers concerning dispute processes, and assist in determining resolution for customers.
Former MEP Murphy said in a statement earlier today that the roles advertised in these cases proved that the purpose of JobBridge was not "dealing with the unemployment crisis, but giving free labour to big business, to go with their tax breaks."
Representatives from IBM and PayPal did not respond to inquiries from TheJournal.ie at time of publication.