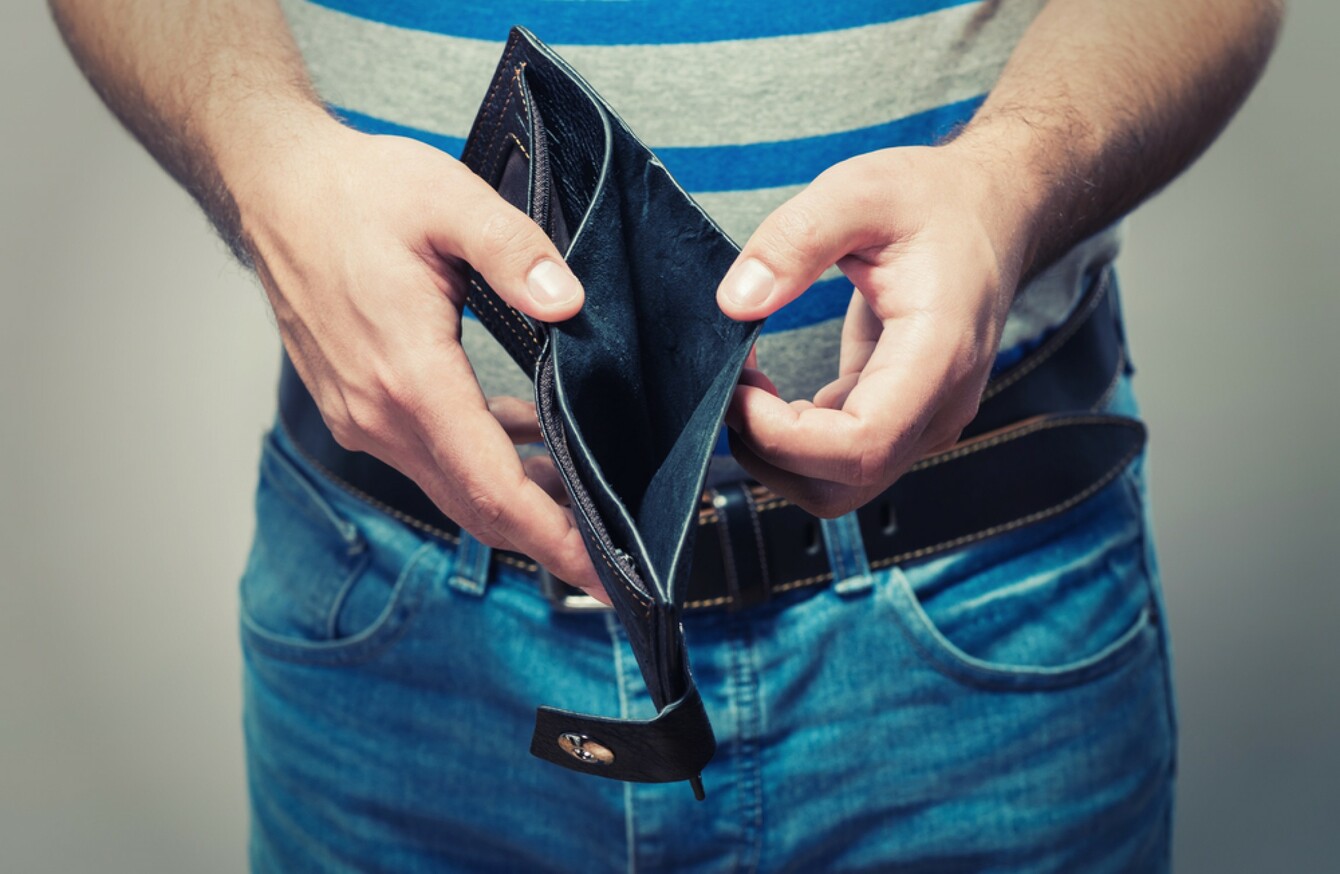 Image: Shutterstock/Champion studio
Image: Shutterstock/Champion studio
Updated: 6pm
TÁNAISTE AND SOCIAL Protection Minister Joan Burton has said that a review into the impact of lower welfare rates on people under the age of 26 will be undertaken by her department.
Labour Youth, which opposed the cut to jobseeker's allowance for under 26s since it was introduced in Budget 2014, has welcomed the news.
Speaking today, the chair of the party's youth wing, Grace Williams, said:
"Age-based discrimination should not be allowed to continue. While I acknowledge that many young people are now securing jobs because the government has turned the economy around, I believe that we should be included in the national recovery to an even greater extent.
"To this end, Labour Youth will continue to fight to see jobseeker's for under 26s increased."
Williams went on to describe the planned review as "a step towards changing this policy".
Jobseeker's allowance is means-tested and the maximum rate for people aged 26 years or over is €188. The rate for people aged 25 is €144 per week, while the personal rate for people aged 18-24 is €100 per week.
€149 million
A spokesperson for the Department of Social Protection told TheJournal.ie the cost of increasing the €100 and €144 rates of jobseeker's allowance for under 26s to the maximum personal rate of €188 would cost €149 million in 2016.
James Doorley, deputy director of the National Youth Council of Ireland (NYCI), gave the announcement "a guarded welcome".
Until we get more detail on the nature and timeframe of the review it is impossible to know if this will lead to a reversal of the policy.
In 2014, the NYCI surveyed young people receiving jobseeker's allowance and found that almost four out of ten struggled to make ends meet.
Speaking the Dáil recently, Burton defended the reduced rate received by under 26s, saying it is "a targeted measure aimed at protecting young people from welfare dependency".
If a young person does not improve their skills, it will be much more difficult for them to avail of job opportunities as the economy recovers and they are at risk of becoming long-term unemployed from a young age. The measure aims to incentivise young jobseeker's allowance recipients to avail of education and training opportunities.
"If a jobseeker in receipt of the reduced jobseeker's allowance rate participates on an education or training programme they will receive a higher weekly payment of €160," Burton said.