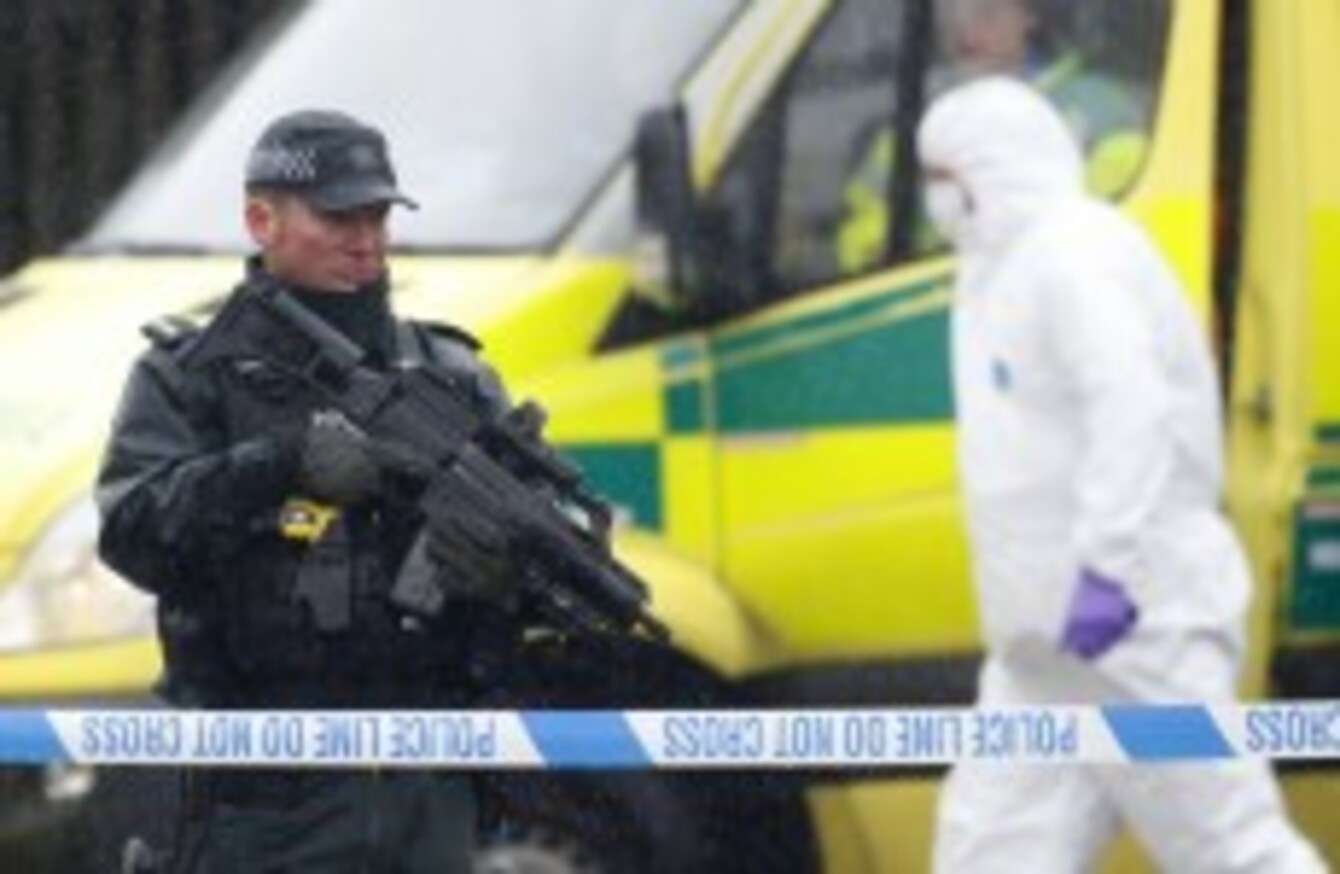 Image: AP/Press Association Images
Image: AP/Press Association Images
Updated at 11.40am
THE PSNI HAVE arrested a 41-year-old man in connection with the shooting yesterday of former IRA commander Jock Davison.
"The suspect was detained in Belfast this morning and is being questioned at a police station in the city," Detective Chief Inspector Justyn Galloway, who is leading the investigation, said in a statement.
A property in north Belfast was searched last night as part of the overall investigation.
Gerard 'Jock' Davison was shot a number of times as he walked along Welsh Street, in the Markets area of the city, at around 9am yesterday.
He died at the scene.
The PSNI later said they did not believe the killing was sectarian.
Ex-IRA leader
The 47-year-old was a former IRA leader who later supported Sinn Féin's peace strategy.
He was questioned by police about the killing of Robert McCartney outside a Belfast pub ten years ago - but was later released without charge. No-one has been convicted for the murder of the 33-year-old, who was beaten and stabbed to death at Magennis's Bar.
McCartney's sisters accused Davison of making a throat-slashing gesture to other IRA members colleagues in the crowded pub shortly before McCartney was fatally stabbed.
More recently, he was was employed as a community worker in the Markets area.
In this morning's update, the PSNI again appealed to people walking in the Welsh Street area yesterday who have information about the shooting to talk to detectives at Musgrave station.