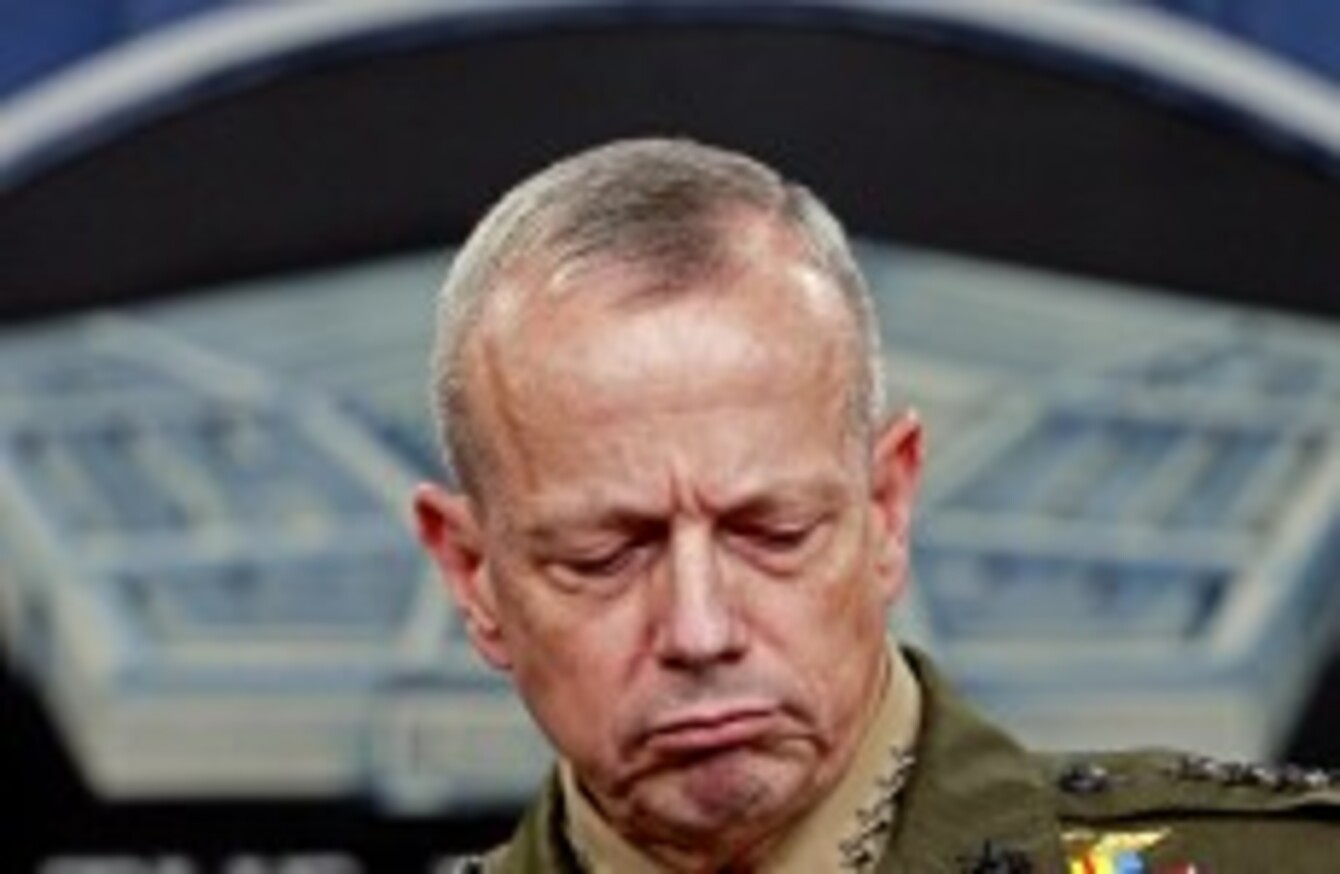 Image: Haraz N. Ghanbari/AP/Press Association Images
Image: Haraz N. Ghanbari/AP/Press Association Images
UNITED STATES DEFENCE Secretary Leon Panetta has backed the top US commander in Afghanistan, saying he had his "continued confidence".
General John Allen was placed under investigation after FBI agents probing email threats sent by former CIA director David Petraeus' mistress stumbled upon messages he had sent to another woman at the centre of the scandal.
"No one should leap to any conclusions," Panetta told reporters in Perth, where he and Secretary of State Hillary Clinton had held talks with their Australian counterparts.
"General Allen is doing an excellent job at ISAF. He certainly has my continued confidence to lead our forces and continue the fight.
"But his nomination has been put on hold as a prudent measure, until we determine what the facts are. And we will."
Clinton said there had been no concerns expressed "whatsoever" from America's allies in the war in Afghanistan over the developing scandal.
"We have in been in touch with our NATO-ISAF allies," she said.
"There's been a lot of conversation as you might expect… but no concern whatsoever being expressed to us because the mission has been set forth, it is being carried out."
US President Barack Obama has also supported Allen after the four-star general was dragged into the sex scandal that brought down Petraeus.
Allen had been due to face lawmakers this week for a hearing to confirm his promotion to the post of NATO's supreme commander in Europe.
He will now return to Kabul and remain in charge of allied forces in Afghanistan until the probe is over.
Allen was placed under investigation after FBI agents discovered a vast trove of messages he had sent to 37-year-old Tampa socialite Jill Kelley.
According to a senior Pentagon official, the married general denies any sexual liaison with Kelley but the "sheer volume" of correspondence could amount to "conduct unbecoming an officer".