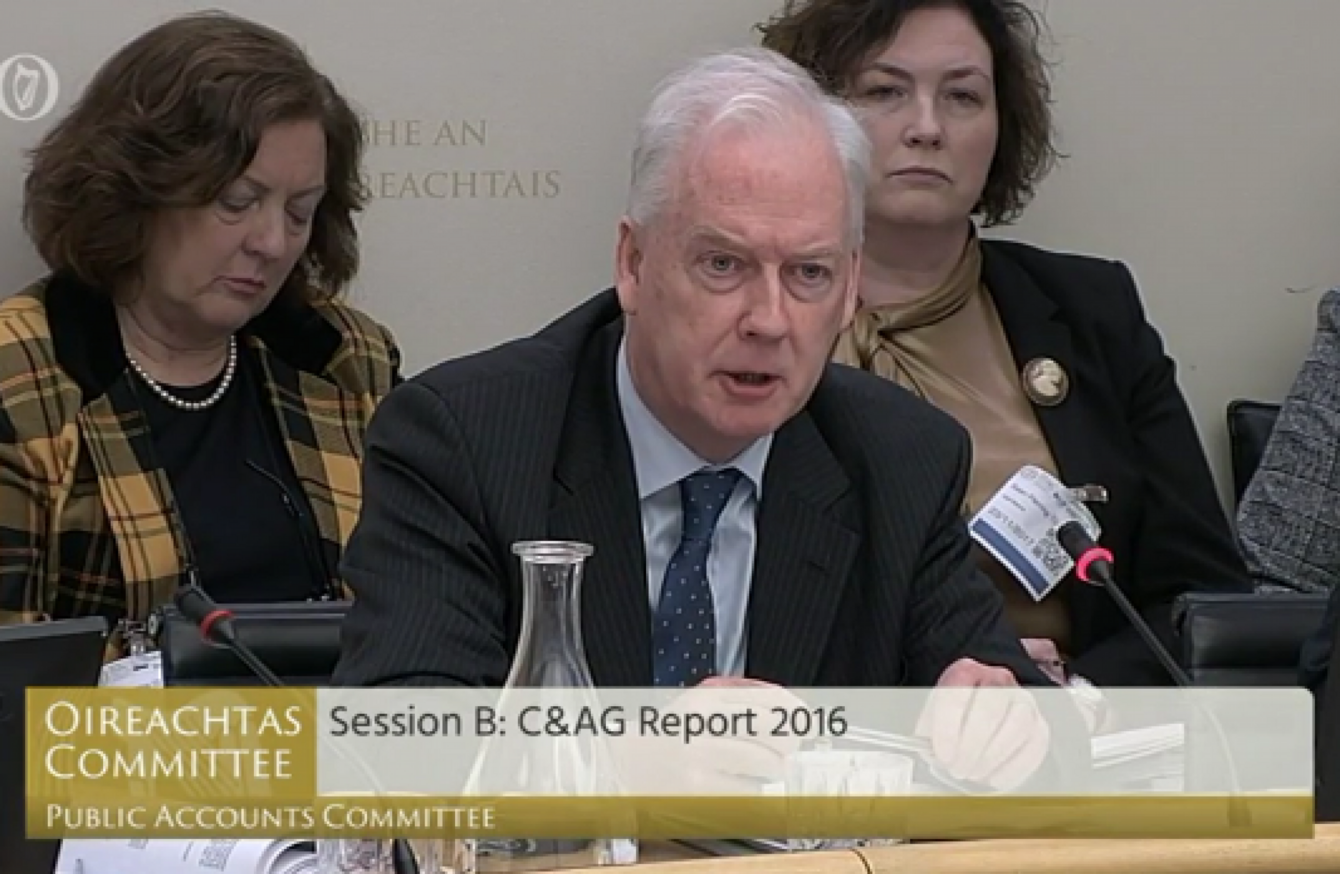 TWO TOP CIVIL servants in An Garda Síochána who have been openly critical of the organisation and its management in the past have pointed towards a shift in culture since Dónall O Cualáin took over as Acting Commissioner.
Director of Human Resources John Barrett, and Head of Internal Audit Niall Kelly known for their frank contributions to the Public Accounts Committee (PAC) in relation to financial irregularities at the garda college in Templemore.
Kelly compiled the controversial audit published earlier this year, which highlighted issues, including money from a 'laundry' account being used for gifts, rent collected for land that should have been paid to the OPW and surplus funds paid out to external clubs.
He previously told the committee that he was asking questions about Templemore's finances as far back as 2008 but "was not getting answers".
He was later assured by management that the issues were being addressed. Kelly told the committee in May that he felt he had been "duped" and that he believed attempts had been made to influence him to change his audit findings.
Director of HR John Barrett has described similar stonewalling when he pushed garda management on the Templemore finance issue.
In a particularly tense session of the PAC in May, he contradicted then Commissioner Nóirín O'Sullivan when she described a meeting they'd had about these irregularities in July 2015 as "very brief".
"The meeting was over two hours – it's in the minutes," Barrett interjected.
It also emerged during the summer that the organisation's finance director Michael Culhane wrote to a number of top-level gardaí – including the Commissioner – about Barrett. In this correspondence, he questioned whether Barrett might be in breach of Official Secrets Act in posting documents to himself in relation to Templemore's financial irregularities.
Barrett only learned of the existence of this letter when it was handed over to the PAC.
He said at that time that this "reflects the situation in its reality", that he had no knowledge of a criminal allegation against him.
Both of these men told the committee they felt there was an attempt to undermine them as they tried to bring these serious issues to light.
When asked back in May whether they had confidence in garda management, Barrett told the PAC he has "some reservations", while Kelly responded that he had "some questions".
The tension in those summer meetings appeared to have lifted Thursday morning when they were back before the PAC with Acting Commissioner O Cualáin.
When asked about his workload, Kelly, who had previously told this committee that he has never had a full staff complement, made a point of informing them that his team has grown. And there are plans to expand further, which will see the audit team doubled since the summer, once additions are approved by the Policing Authority.
Kelly said he has had a number of meetings with management since August/September this year. He has had one formal meeting with O Cualáin and "quite a number of informal meetings".
Under questioning from independent TD Catherine Connolly Barrett took the opportunity to praise the Acting Commissioner for being "true to the improvements in transparency [and] the commitments that are made generally to creating a climate where people can come forward with issues of concern".
"I think that's been a visible change, even in the short time he's been leading the organisation," he said.
"I think the informality that Niall talked about in relation to him, his rapport with the Acting Commissioner, would be similar to my own experience and I think the organisation is better for that."
"I think there's been a greater amount of speaking out," Barrett told the Committee.
He said it the organisation is slowly beginning to change, but "it is a big ship".