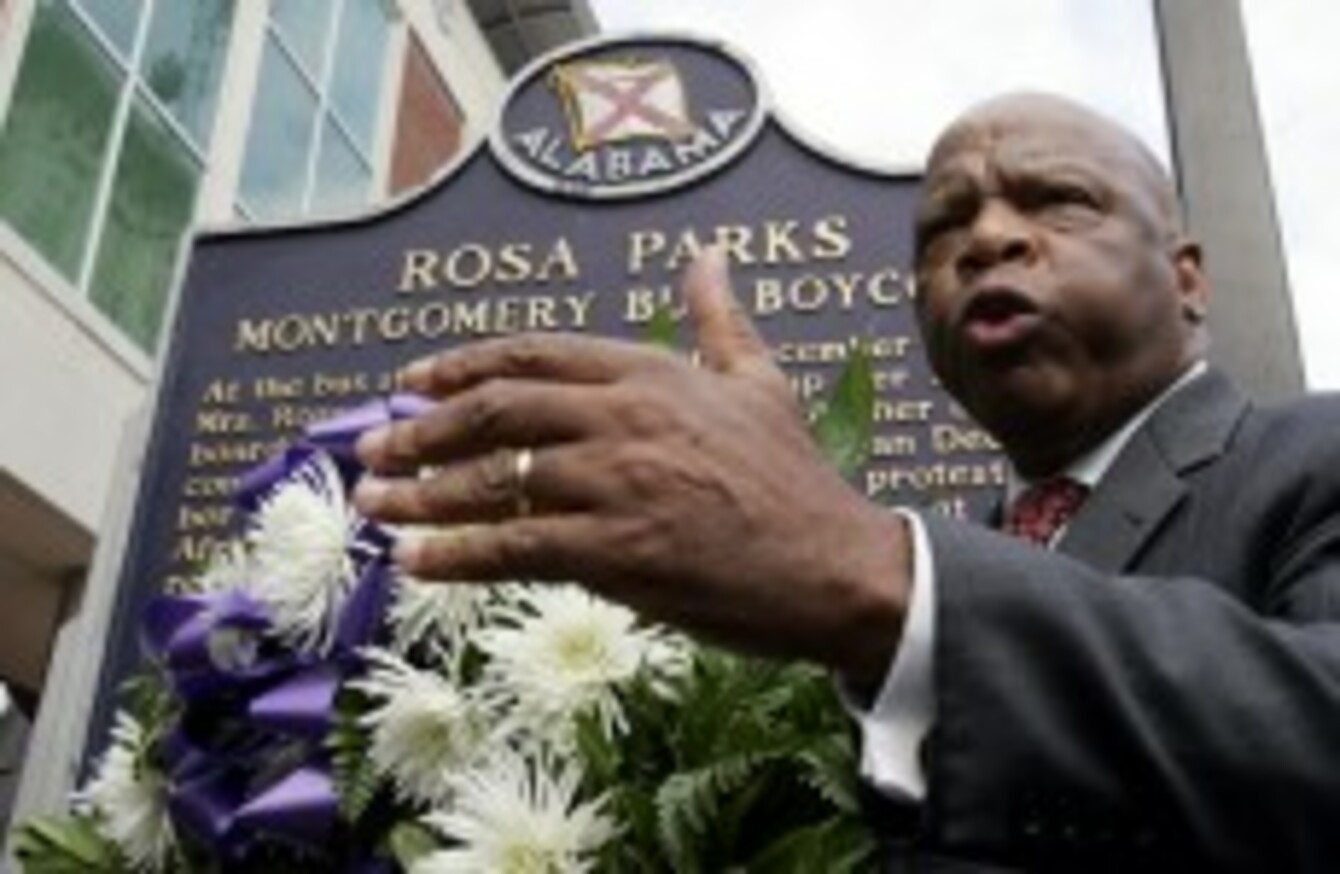 Congressman John Lewis (File photo)
Image: AP/Press Association Images
Congressman John Lewis (File photo)
Image: AP/Press Association Images
Updated 10.08am
CONGRESSMAN JOHN LEWIS, a leader of the US civil rights movement, will give an address at Iveagh House in Dublin this evening.
Lewis, who co-founded the Student Nonviolent Coordinating Committee in the '60s, will discuss the global legacy of the movement.
Following his address in Dublin, he will attend events in Derry and Belfast.
When he was just 23 years old Lewis was a keynote speaker at the historic March on Washington in August 1963, where Martin Luther King Jr delivered his 'I have a dream' speech.
Tánaiste Eamon Gilmore said it will be "an honour" for the Department of Foreign Affairs to welcome Lewis to Dublin, noting:
His message of reconciliation through dialogue and his commitment to non-violence is as relevant today as it was in the United States 50 years ago. I am particularly glad that Congressman Lewis will visit Derry and Belfast, to share his experiences of reconciliation and to gain further insight into the work towards lasting peace in Northern Ireland.
At the height of racial tensions in the US, Lewis participated in the Freedom Rides and organised sit-in demonstrations at segregated lunch counters in Nashville, Tennessee.
He was beaten up on a number of occasions and arrested more than 40 times for challenging the Jim Crow segregation laws.
Selma to Montgomery
The Georgia congressman was also one of the organsiers behind the peaceful Selma to Montgomery marches that were attacked by Alabama state troopers in a violent confrontation that became known as 'Bloody Sunday'.
His address is the inaugural event in the Frederick Douglass/Daniel O'Connell project, an initiative that recognises the relationship between the Irish politician and the US abolitionist leader.
It is the fourth in a series of commemorative lectures at Iveagh House that look back on significant events in history.
Previous addresses were given by Peter Robinson, First Minister of Northern Ireland, and former British Prime Minister John Major.