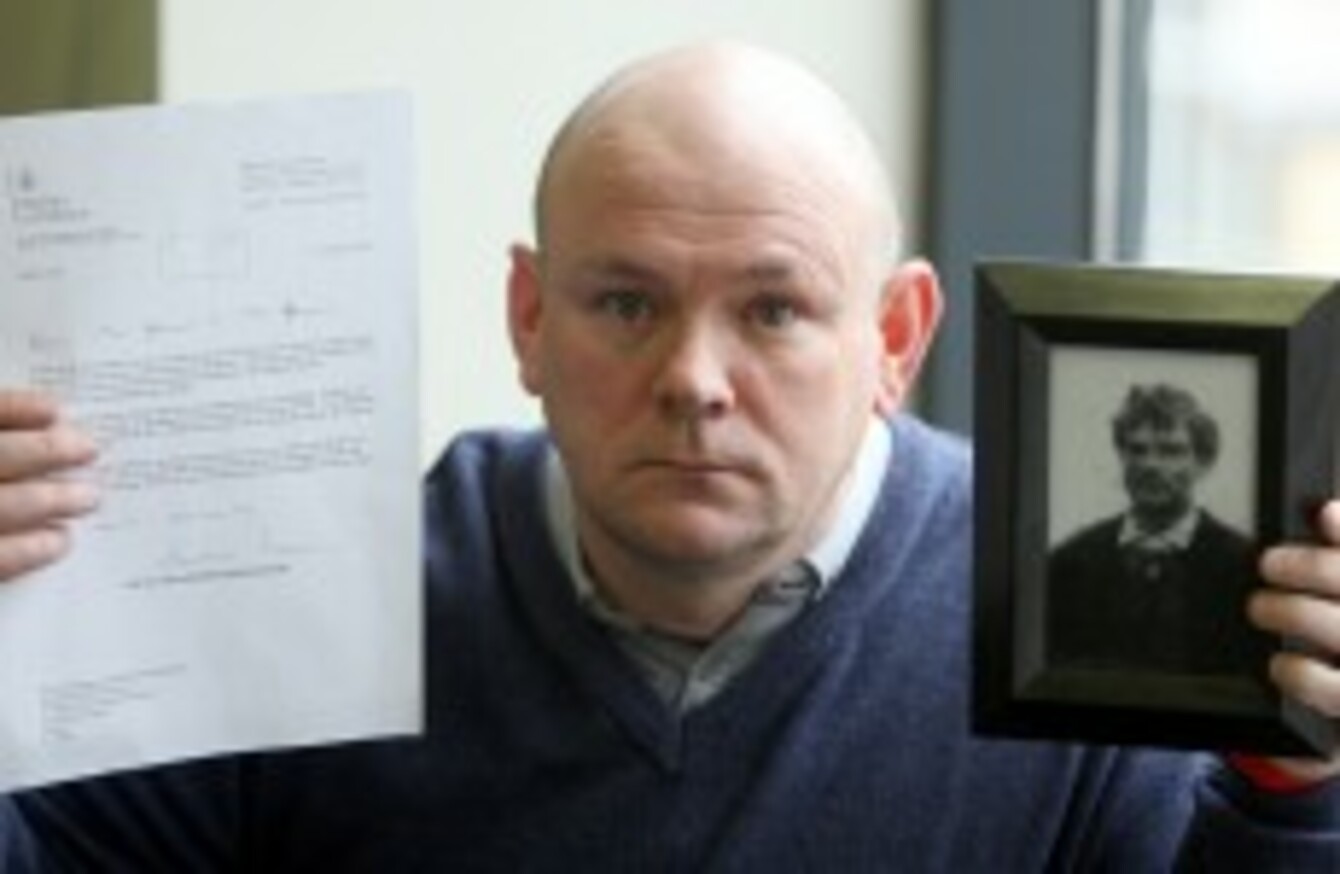 Charlie Agnew, nephew of John Pat Cunningham.
Image: PA Archive/Press Association Images
Charlie Agnew, nephew of John Pat Cunningham.
Image: PA Archive/Press Association Images
THE CASE OF an Armagh man shot dead by British soldiers in 1974 has been reopened.
John Pat Cunningham was shot in a field not far from his home in Benburb after running away from the army patrol.
The 27-year-old had a mental age of between 6 and 10 and feared men in uniforms following a number of previous incidents.
The PSNI now say that following a review of the evidence the case has been re-opened and a murder investigation has been started.
Two years ago the British Government apologised for the killing but neither of the soldiers suspected of the shooting have been disciplined or have given official accounts of what happened.
The Pat Finucance Centre has worked on behalf of the Cunnigham family and say that a total of five shots were fired by the soldiers. The centre says that both soldiers were questioned by the RUC for only five minutes during which time they said they declined to answer questions on legal advice.
The PSNI's now defunct Historical Enquiries Team had previously concluded that, "John Pat's death was an absolute tragedy that should not have happened."
The officer leading the new investigation says that while he appreciates the incident happened over forty years ago, any information from the public could be crucial.
"Firstly, I would like to speak to people who knew John Pat, what sort of a young man he was, his interests, his lifestyle, his concerns," said detective inspector Neil McGuinness.
I want to speak to anyone who has knowledge of any previous encounters or incidents involving John Pat and soldiers. It doesn't matter what these were or what they amounted to – I just need to know about them.
"Finally, I would like to speak to anyone who was a witness to the fatal shooting itself at Carrickaness."