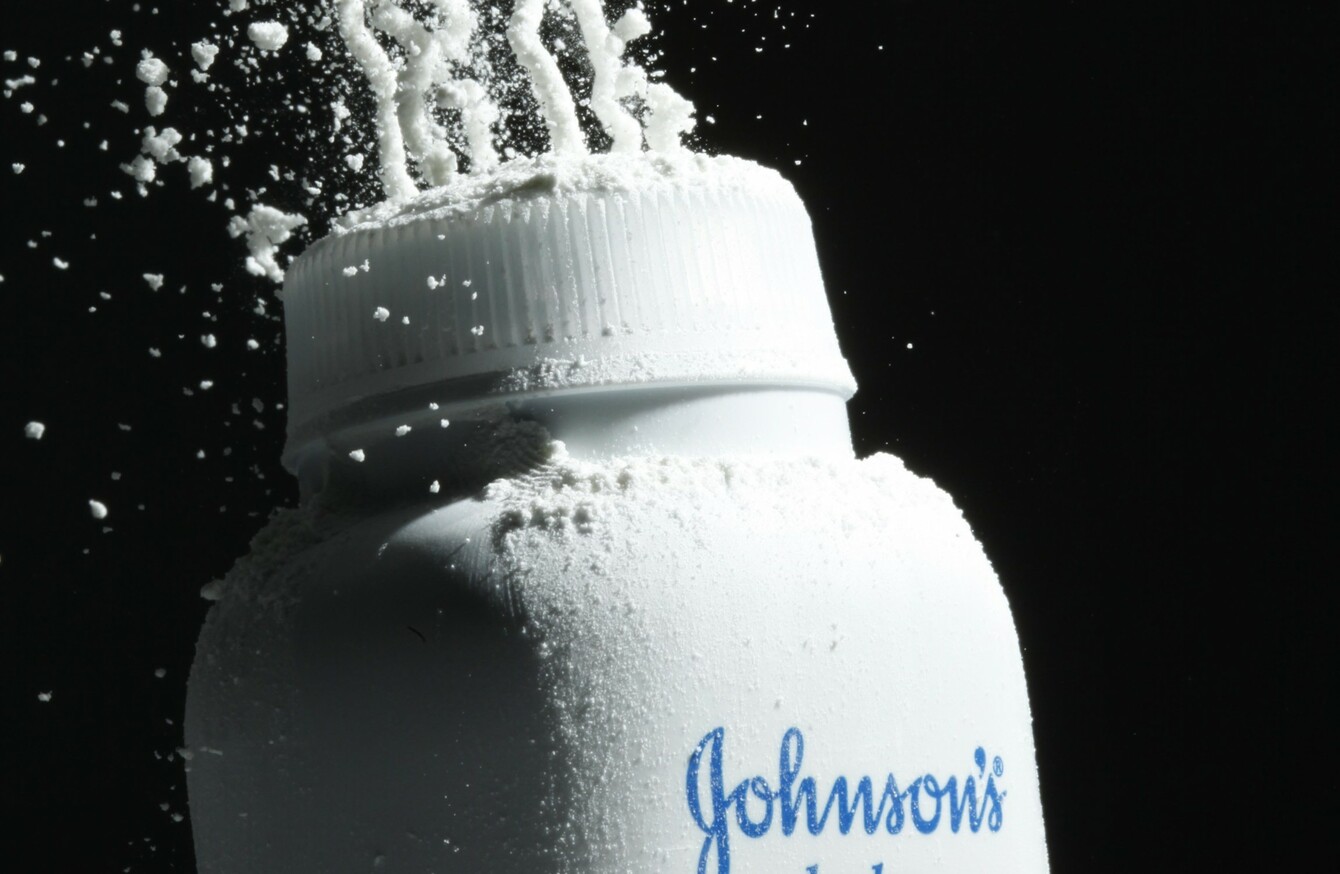 Image: Associated Press
Image: Associated Press
Updated 12pm. 
JOHNSON & JOHNSON has been ordered to pay €47.6 million to a woman who said the company's talc powder caused her to develop ovarian cancer.
A jury in the US city of St. Louis returned the verdict on Monday.
The 62-year-old South Dakota woman had been using J&J's talc-based feminine hygiene products for almost 40 years before being diagnosed with cancer in 2011.
J&J, which is the world's largest maker of health-care products, is facing around 1,200 lawsuits for not warning customers of studies linking some of its products to ovarian cancer.
Bloomberg reports that the company also lost a €62 million verdict in the same St Louis courthouse to the family of a woman who died of the disease.
It's reported that J&J plans to appeal the verdict.
Research 
In its natural form talc contains asbestos which is generally accepted as being able to cause cancer if it's inhaled.
However, the American Cancer Society states that "all talcum products used in homes in the United States have been asbestos-free since the 1970s".
In 2013, a study which pooled the results of eight research papers found an increased risk of ovarian cancer of between 20% and 30% for women who used talc for intimate personal hygiene.
The study, which was carried out on 2,000 women, did not find a direct link between how much talc was used and the risk of cancer.
It is also suggested that talcum powder might cause cancer in the ovaries if the powder particles travel through the vagina, uterus and fallopian tubes to the ovary.
However, the American Cancer Society states that, "For any individual woman, if there is an increased risk, the overall increase is likely to very be small."