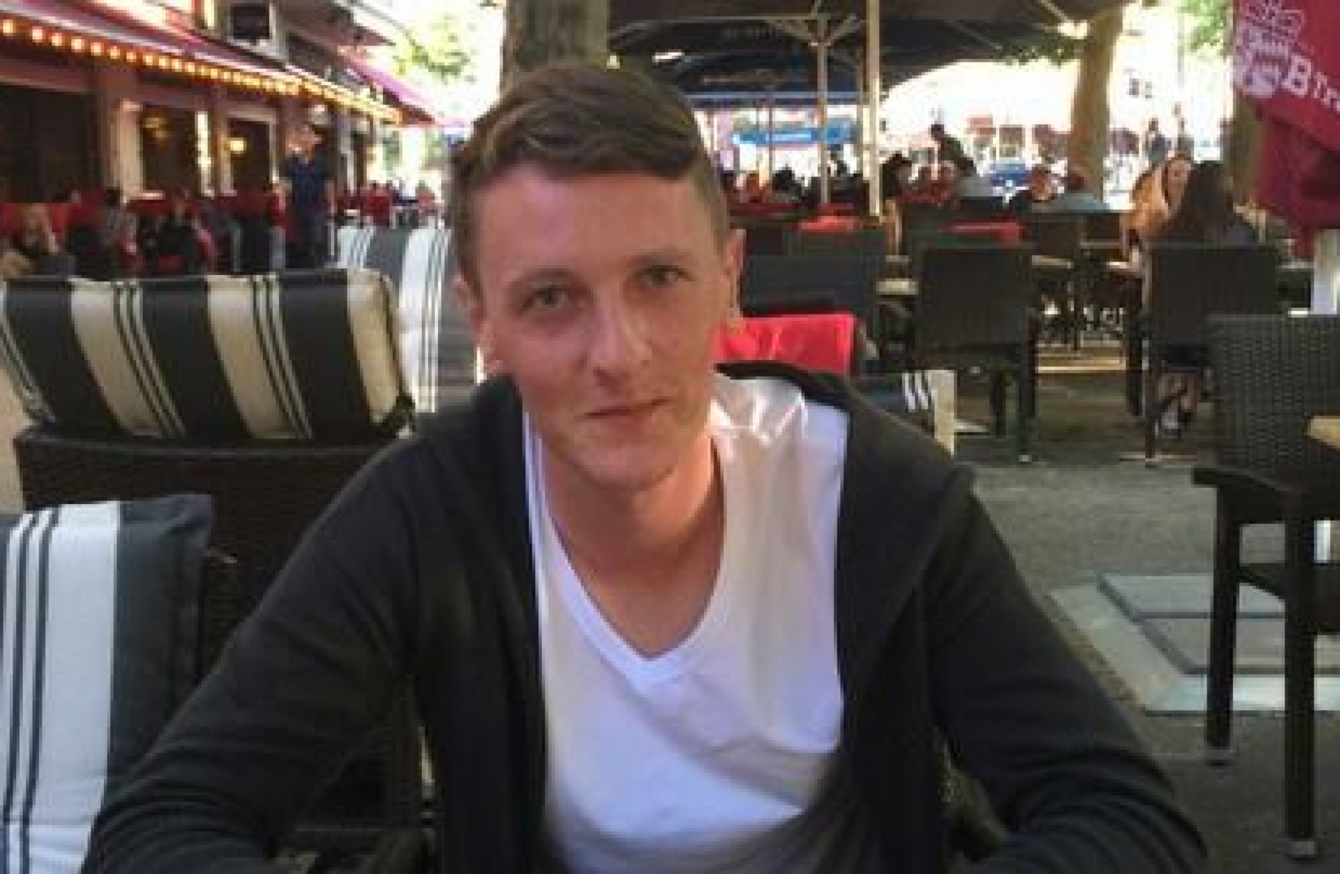 Molloy has left the Middle east and is back in Europe.
Molloy has left the Middle east and is back in Europe.
JOSHUA MOLLOY, THE Irish man who'd been detained in Iraq after fighting against the so-called Islamic State in Syria, has now left the Middle-East.
The 24-year-old is now in Germany and has begun to speak publicly about his motivations for joining Kurdish rebels and his experiences in the Syrian Civil War.
Molloy first spoke to TheJournal.ie nearly two months ago but was keen to keep his efforts private until he left the wartorn country.
Now, following his arrest by Kurdish authorities and subsequent release, he says he's happy his voice is being heard among the media coverage.
The Laois native and ex-British soldier first travelled to Syria in March of last year for three months before returning again in November.
During that time, he fought alongside Kurdish fighters the YPG in a number of fiercely fought battles including at Tell Tamer, Ras al-Ayn, Sinjar, Jarabulus, al Shadaddi and at the Tishrin Dam.
The decision to travel to the Middle-Easte was, however, not one he took lightly.
"That's the thing, a lot of people don't understand it," he says.
They assume you're an adrenaline junkie or a lunatic. I dropped a lot to come out here, it wasn't an easy decision to make. Getting on that plane was both the hardest and easiest thing I've ever done in my life, it definitely wasn't something that I just did lightly. 
During his time with the rebel group, he was usually one of about five westerners placed in a Kurdish unit of about 40 people or so.
Unpredictable 
In an interview with the Irish Mail on Sunday published today, he said that the fighting can be very unpredictable.
"On my first front line battle in Tell Tamer, I walked the same route five, maybe six, times a day. I was so comfortable, then one day bullets rained down on me from Isis fighters I hadn't observed. That sort of thing gives you a reality check. The comfort is taken away."
He says that on one particular occasion he was less than 50m from those he was fighting against.
I could hear him shouting 'Allahu Akbar' as he was charging towards us. It was a failed assault on the village in front of us. The whole thing was just chaos and confusion and a lot of panicking.
Underdogs
Molloy was an infantry soldier in the British Army for four years. He says that he's always been interested in the Syrian conflict but that it was during his time with the Royal Irish Regiment that he began to become aware of the brutality and evil of Isis.
Videos of Isis beheading people, throwing them from buildings and burning them alive convinced him that he wanted to do something.
"It all just shocked me. I just couldn't understand the brutality of it all to be honest," he told TheJournal.ie a number of weeks before his arrest. 
I just felt really pissed off that these guys were doing that to people. Then I found out that the only people leading the fight against them effectively were the Kurds. They were the underdogs and their resistance in Kobane just inspired me and I wanted to be there, so I came. 
That was back in March when Molloy was on a break from from the front.
A few weeks later he was attempting to leave the country when he was arrested by authorities from the Kurdistan Regional Government (KRG) for allegedly entering Iraq illegally from Syria.
With him were British nationals and fellow foreign fighters Joe Ackerman and Jac Holmes.
The three were held for over a week before diplomatic efforts led by the UK Foreign Office secured their release.
During that time in a Kurdish prison in Iraq, he says the three were hopeful of being released but could not be sure they would be freed.
I hoped we would be let out soon, but there was a fear that we were the unlucky ones that they were going to attempt to make an example of. Because the political situation had changed very quickly. It was a possibility, but we never knew anything.