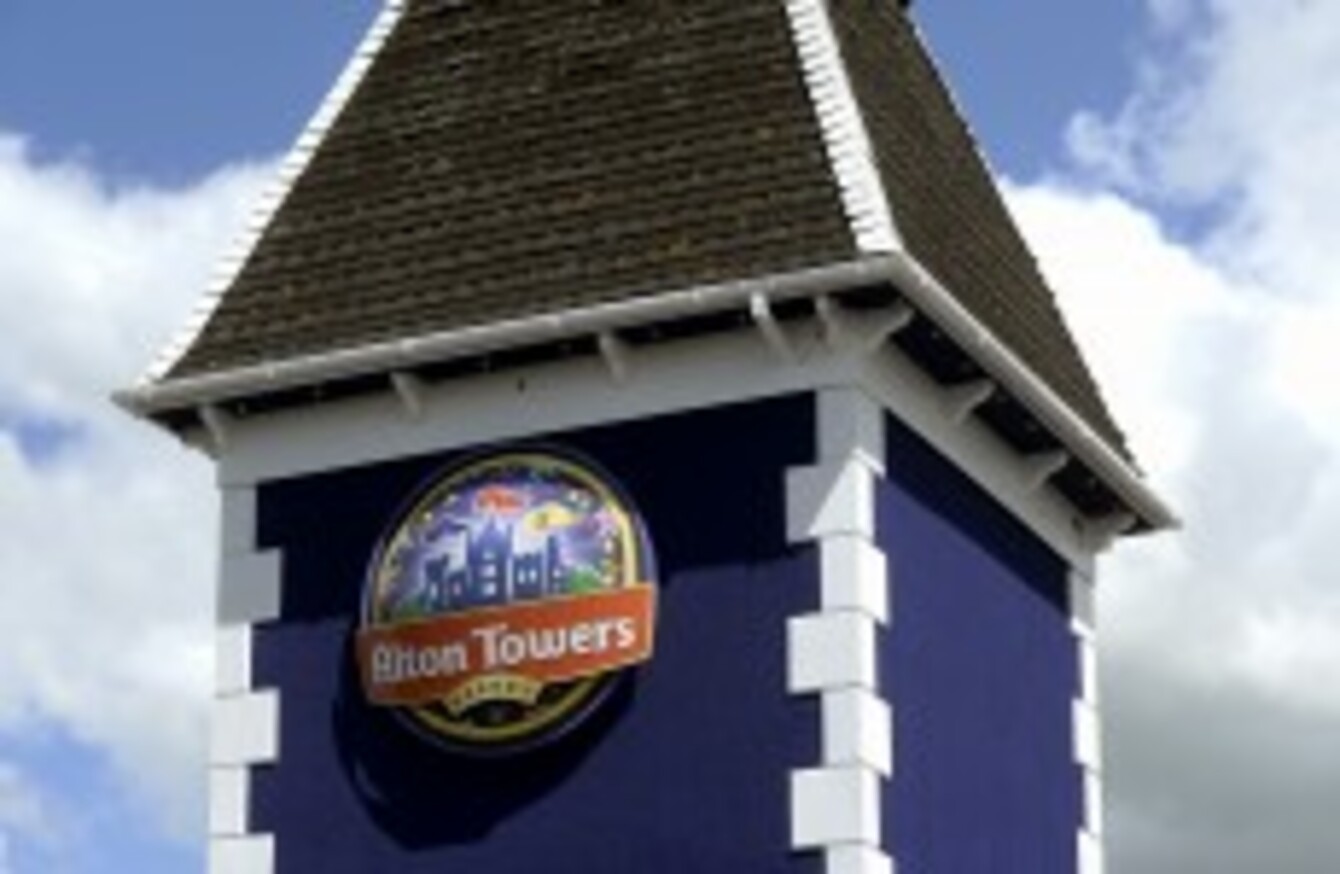 Image: Joe Giddens/PA
Image: Joe Giddens/PA
THIS MONTH, TheJournal.ie turns five years old – and we want to give something back to our readers.
Every single day for the month of October we're giving away a different prize. It's our way of saying a very big thanks to all of you for reading us (can you believe it's been five years? Cos we can't).
From small beginnings back in October 2010, TheJournal.ie has grown to be one of the biggest news websites in the country.
So what about today's prize? Well, it's a good one.
The winner will get a family trip for four to Alton Towers and Waterworld, including transport to the UK, a stay in a hotel, and access to both of the theme parks, courtesy of Midland Travel.
The two-day trip is for a family of four and includes a ferry to Holyhead, one night in a hotel, a day at Waterworld and a day at Alton Towers.
Alton Towers is one of the biggest theme parks in England with some of the most exciting rides in Europe, including Nemesis, Oblivion, Air and Thi3teen. The nearby Waterworld is a tropical-themed water park with slides, wave pool, rides and flumes, which is fun for all the family.
The prize is courtesy of Midland Travel, one of Ireland's leading travel agents catering for holidays worldwide and flights to all destinations.
To win all you have to do is email competitions@thejournal.ie by 11.59pm tonight with MIDLAND TRAVEL ALTON TOWERS in the subject line. Include your name and contact number so we can give you a call if you win.
The winner will be chosen at random from all the entries and will be notified either by email or by phone.
Good luck everyone!
You can see a list of all the winners so far here.
And stay tuned – we're going to have another pretty amazing prize up for grabs tomorrow. We're good like that.
The small print: We won't use your email address or phone number to contact you unless you win.  The trip can be taken between spring and summer 2016. Think of us when your kids are singing your praises to their friends.