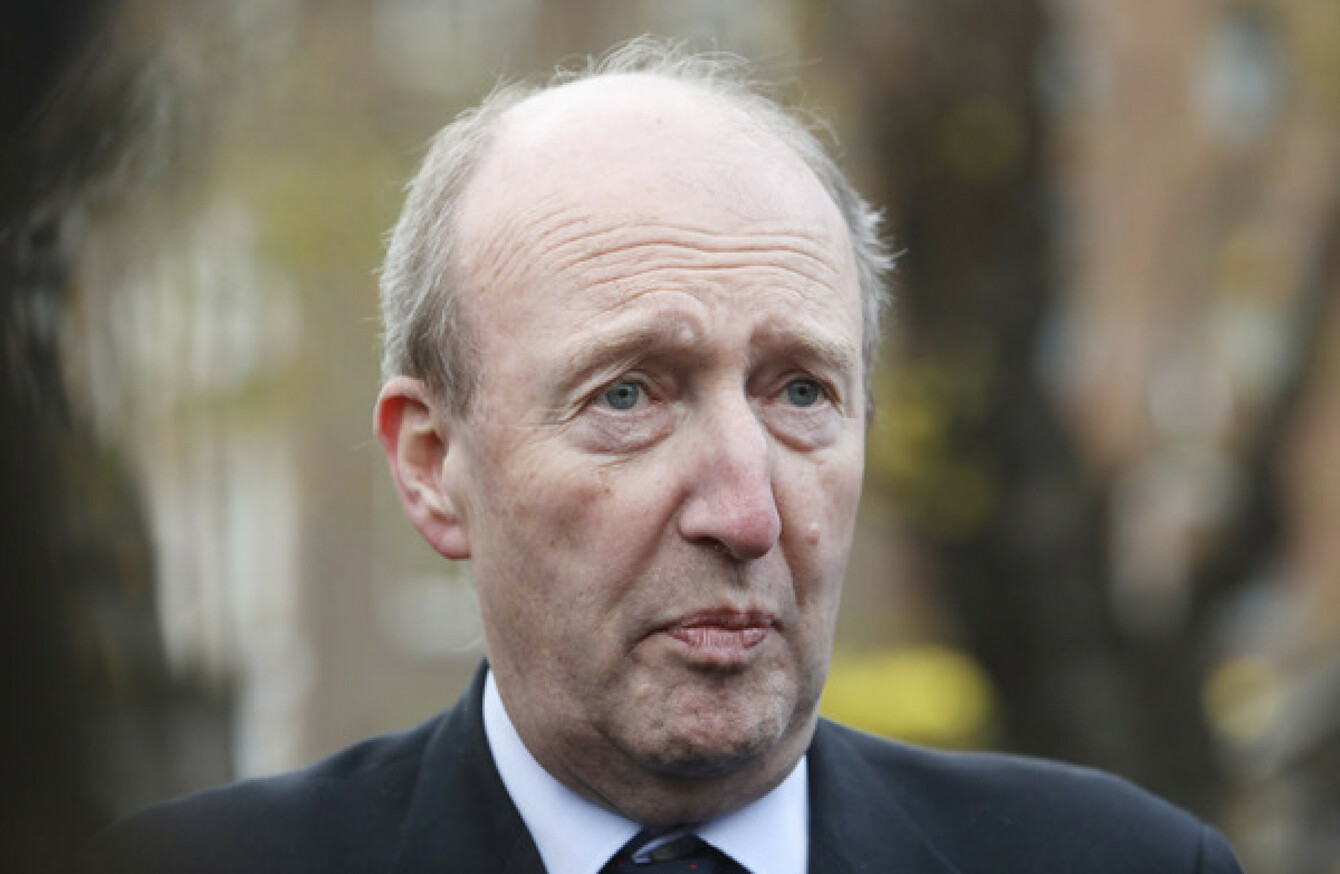 Transport Minister Shane Ross.
Image: RollingNews.ie
Transport Minister Shane Ross.
Image: RollingNews.ie
FIANNA FÁIL HAS called on the government to scrap its Judicial Appointments Bill after the Attorney General used a speech yesterday to denounce it as a "dog's dinner".
In widely reported comments, Seamus Woulfe told an event hosted by the Association of European Journalists in Dublin that some amendments to the bill were contradictory, inconsistent and unconstitutional.
It's not the first time that the legislation, which was proposed by Transport Minister Shane Ross, has come in for criticism from senior legal figures.
Last summer, then-Chief Justice Susan Denham and the presidents of the Court of Appeal, the High Court, the Circuit Court and the District Court wrote a joint letter to Taoiseach Leo Varadkar highlighting "the serious implications for the administration of justice" that the Bill could have.
The legislation aims to set up a new body with a lay chairperson to pick judges.
Criticism 
Woulfe also made reference to criticism of the bill by the European Commission in his comments yesterday.
In its country report for Ireland, the Commission said earlier this month:
"The envisaged composition of a new body for proposing judicial appointments raises concerns regarding the level of participation of the judiciary in that body."
The proposed composition of the Judicial Appointments Commission, it said, "would not be in line with European standards".
Fianna Fáil's justice spokesman Jim O'Callaghan said this morning that if the Attorney General believes the Bill is unconstitutional, the government needs to set it aside and the process of drafting new legislation must begin again.
"The Attorney General is correct in describing the government's bill as a complete dog's dinner," O'Callaghan said.
"The reason it is a dog's dinner is because the chef is Shane Ross. The government's bill is deeply flawed and will not achieve any genuine reform. In fact, its sole purpose is to appease one Cabinet Minister.
The comments by the Attorney General should act as a wake-up call for the government, especially the remarks around the constitutionality of the legislation.
O'Callaghan added:
At no stage has the government ever explained the public policy reason for reducing judicial involvement in the proposed board and replacing this expertise with people who have no knowledge of which candidates are suitable, or characteristics required, for judicial appointment.
A spokesperson for the government said that the Taoiseach spoke to the Minister for Justice and the Minister for Transport, Shane Ross, last night. He also spoke to the Attorney General. 
"The Government is fully committed to the Judicial Appointments Bill and will bring it back into the Dáil for Report Stage after the Easter Recess," the spokesperson said. 
It's an important piece of reform and modernisation. The Government hopes that all parties will work together to assist its passage.