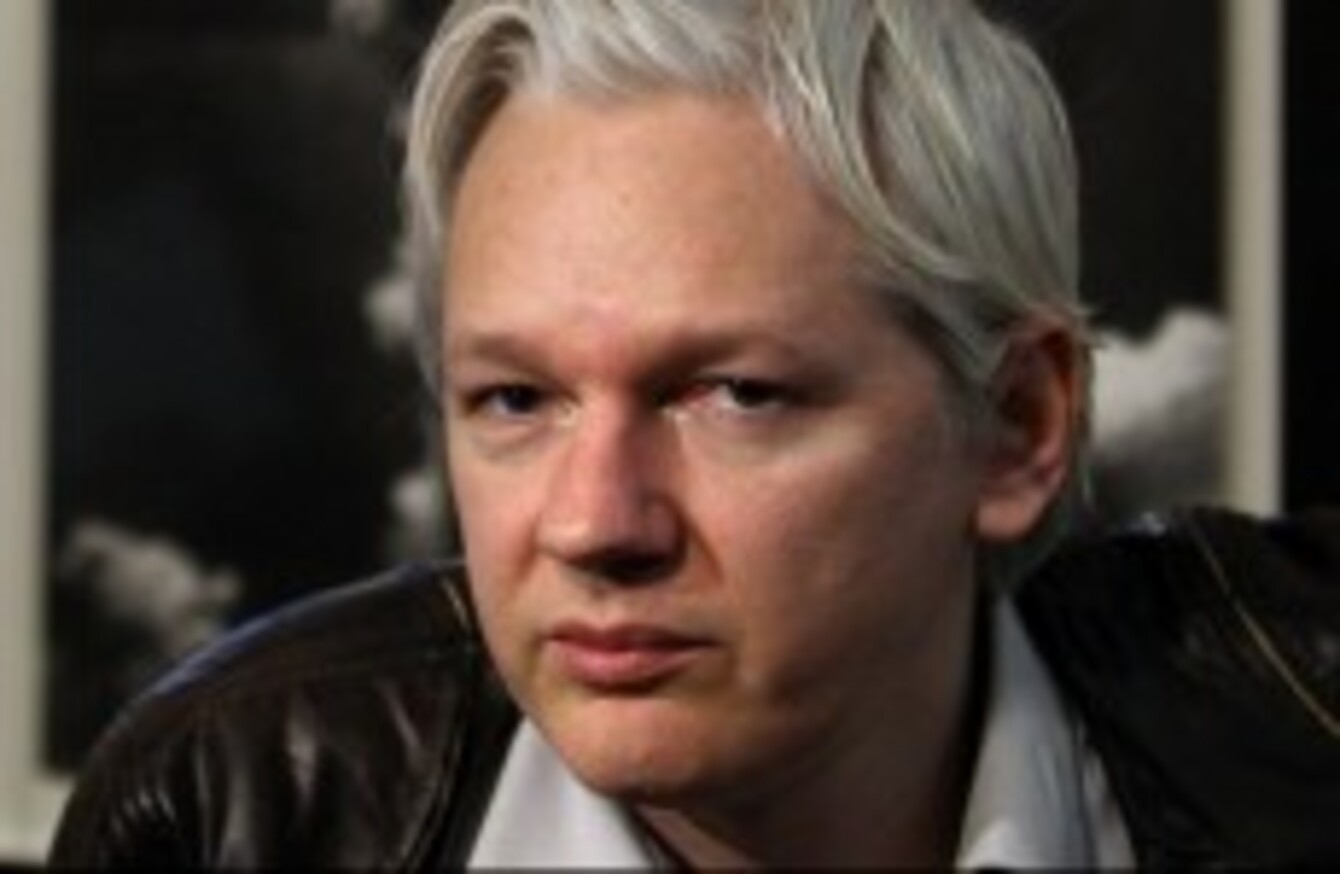 Julian Assange
Image: Lewis Whyld/PA Wire/Press Association Images
Julian Assange
Image: Lewis Whyld/PA Wire/Press Association Images
WIKILEAKS FOUNDER JULIAN Assange has slated the UK press over coverage of his extradition battle, claiming that he may have suffered abuse on a bigger scale than anyone since the parents of Madeleine McCann.
Assange said yesterday that he had made 75 official complaints over what he described as shoddy reporting on his long-running fight to avoid being extradited to Sweden.
He said failings in the media were felt particularly by those who:
have been the subject of ongoing, widespread inaccurate and negative media coverage – as I have, possibly on a scale not seen since the abuse of the McCanns
Online activist Assange itemised the complaints in a submission to Britain's Leveson inquiry into media ethics, which is examining the standards and practices of the country's scandal-tarred press.
He said in a statement published by the inquiry that Britain's press watchdog had failed to protect him.
Assange has had a tumultuous relationship with many in the mainstream media, particularly The New York Times and Britain's Guardian newspaper, to which he leaked a mass of confidential US secret documents before releasing them online.
He's accused many journalists of lazy, inaccurate reporting and of being complicit with authority figures. Unflattering profiles in the media have in turn depicted the former computer hacker as imperious and arrogant.
The 75 complaints listed by Assange related to articles suggesting that he'd been charged with sex crimes in Sweden, which is seeking his extradition.
While Assange is accused of sexual misconduct, he has not been charged. The 40-year-old Australian denies any wrongdoing.
WikiLeaks said later yesterday that it had made an additional seven complaints over other alleged inaccuracies, bringing the total to 82.
- Additional reporting from the Associated Press