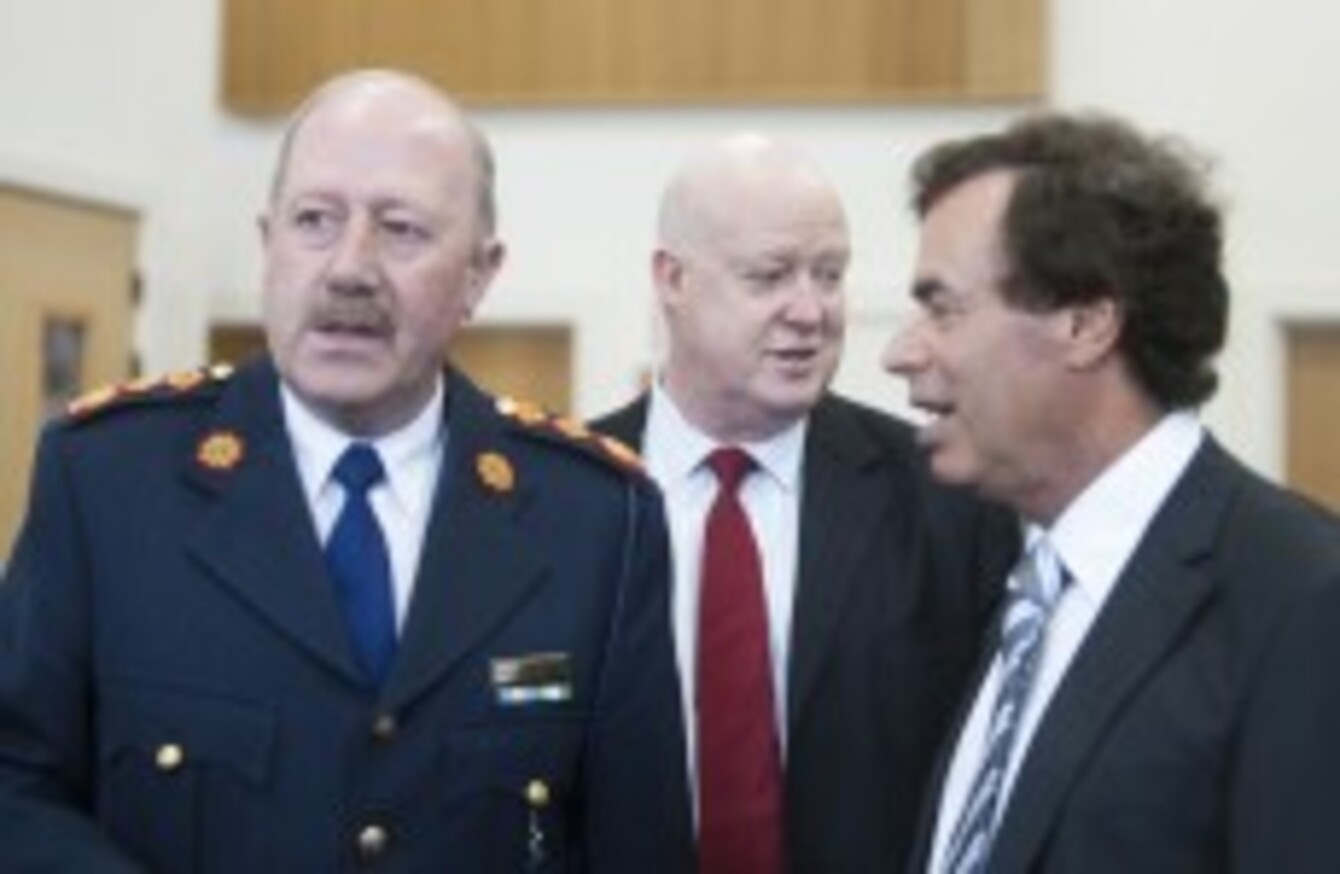 Former Garda Commissioner Martin Callinan, Secretary General of the Department of Justice Brian Purcell and Justice Minister Alan Shatter
Image: Eamonn Farrell/Photocall Ireland
Former Garda Commissioner Martin Callinan, Secretary General of the Department of Justice Brian Purcell and Justice Minister Alan Shatter
Image: Eamonn Farrell/Photocall Ireland
THE OIREACHTAS JOINT Committee on Justice has decided not to hold its own probe into the GardaGate taping controversy.
It had been suggested that the Secretary General of the Department of Justice could be called before the panel of TDs and Senators to answer questions on the timeline of events in the days leading up to the Government's announcement of a Commission of Investigation to examine the widespread taping of phonecalls at garda stations.
At a behind-closed-doors meeting today it was decided that the committee would write to the judge heading up that investigation asking that an examination of the events between Sunday 23 March and the following Tuesday afternoon be included in its terms of reference.
If that stipulation's not included when the terms are announced, the panel will then seek to carry out its own enquiry. The terms of reference are expected to be published next Tuesday or Wednesday.
At today's meeting Independent TD Finian McGrath proposed bringing Brian Purcell, the Department of Justice general secretary, and former Garda commissioner Martin Callinan before the committee to answer questions.
McGrath had also sought to bring in the Attorney General, but was told that would be beyond the committee's remit.
The panel of Oireachtas members hasn't ruled out holding its own probe into the affair at a future date.
The Government's has come under sustained opposition pressure over its official account of the timeline of events between Sunday 23 March,when the Taoiseach and the AG first discussed the taping issue — and Tuesday afternoon, when Justice Minister Alan Shatter first read the former Commissioner's 10 March letter detailing the extent of the taping system.
Additional reporting, Hugh O'Connell.
#Open journalism
No news is bad news
Support The Journal
Your contributions will help us continue to deliver the stories that are important to you
Support us now