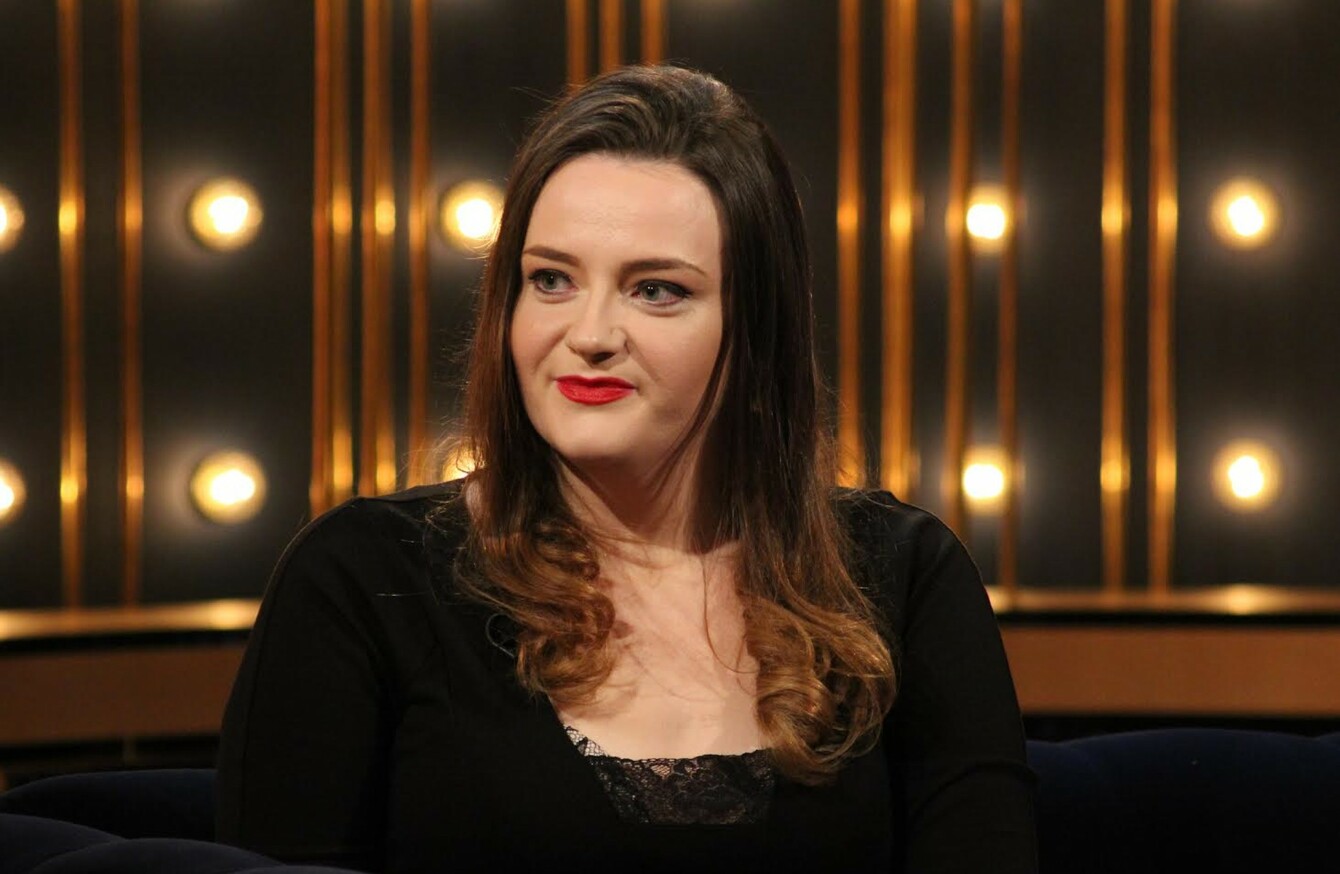 Image: RTE
Image: RTE
Updated at 1pm
THE IRISH WOMAN who survived the Paris attacks with her boyfriend described how they were watching people around them die, just seconds before they escaped.
Speaking on the Ray D'Arcy Show, Katie Healy said, "The concert was almost over … it was just so relaxed and that's why when I felt a bit of a jolt I thought that was out of place.
It became pretty apparent when we hit the ground that it wasn't firecrackers and that people were dying around us.
Healy explained that they got down when there was an initial burst of gunfire and when that stopped, the crowds started to run but everybody dropped to the ground when gunfire started again.
I saw a man gurgling and choking in his own blood and I turned to my right and there was a girl and she wasn't in a good way and I just turned to David and told him that I loved him.
"Everybody around us seemed to die.
"The whole time David and I were kind of reassuring each other. The whole time we were saying, 'I love you, stay calm, stay down'.
Healy added that she thought of her parents at home, "I could see my mam and dad in our living room and somebody handing them the phone to tell them the news.
They shot people around us, very very close to us, we both felt we were about to be shot and that's when the doors opened.
She said that her boyfriend only told her that he had been shot when they got out of the Bataclan.
Source: RTE
Describing what happened when they got out of the concert hall, Healy said a French woman allowed the couple and some others from the concert into her apartment while she began to tend to David's wounds.
Healy also described how a doctor in the apartment complex stepped forward and started to care for David.
I need to thank the people who helped us...the doctor who drove David and I, knowing what was happening outside. He knew there were more attacks, we didn't. He and his neighbour left the safe apartment and drove us to the hospital which was a hub of activity.
"It's like I'm aware it happened, I'm aware I have lived through it but it can't be real. I don't know how I'm not crying."
#Open journalism No news is bad news Support The Journal

Your contributions will help us continue to deliver the stories that are important to you

Support us now
'People put themselves in front of people'
Elsewhere, the lead singer of Eagles of Death Metal, Jesse Hughes, has spoken about the attacks for the first time.
He told VICE that several people hid in the band's dressing room but that the gunmen got in and killed almost everyone, apart from one person who hid under a leather jacket:
People were playing dead and there were so scared. A great reason why so many were killed is because so many people wouldn't leave their friends, so many people put themselves in front of people.