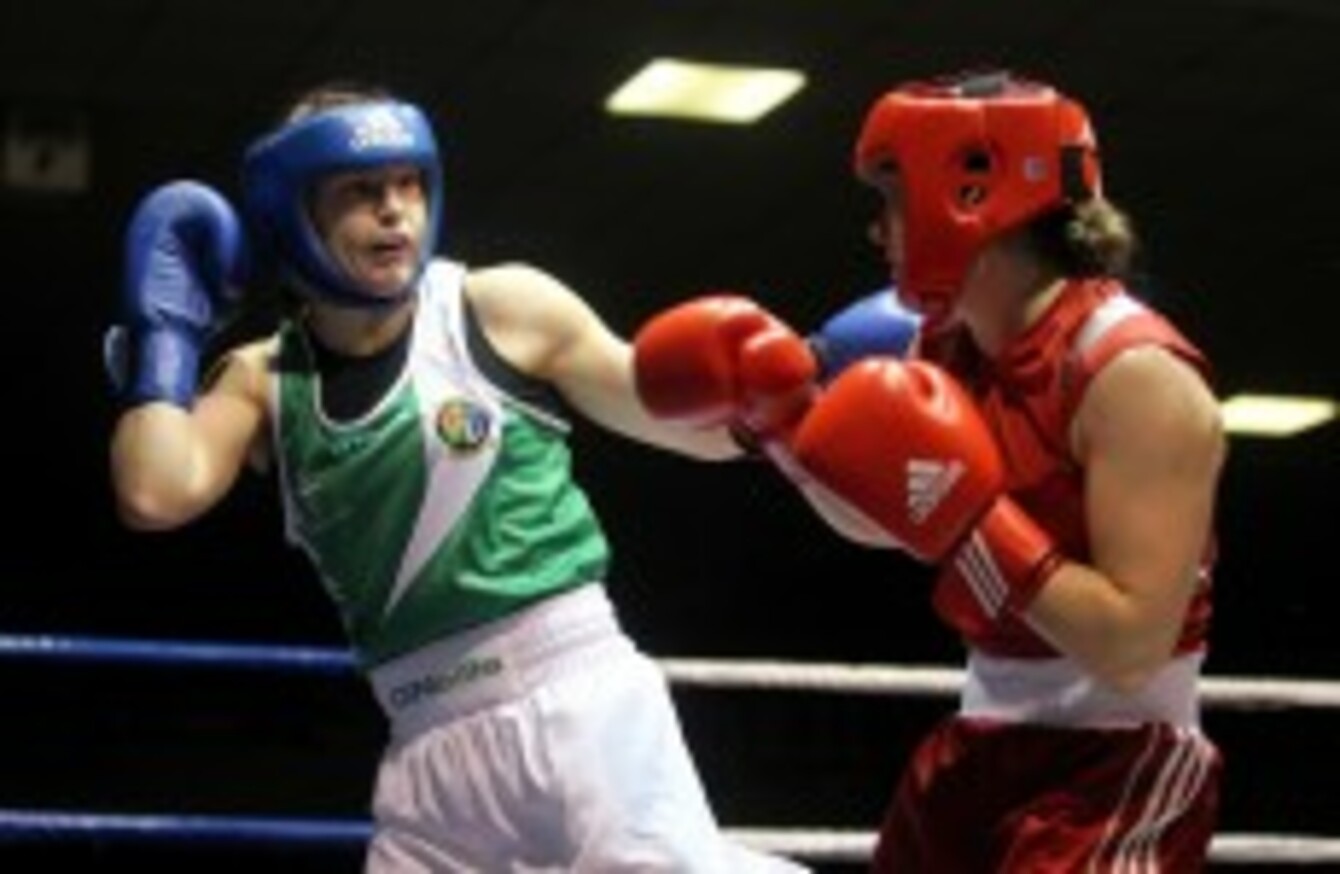 Katie Taylor
Image: ©INPHO/Lorraine O'Sullivan
Katie Taylor
Image: ©INPHO/Lorraine O'Sullivan
VITA CORTEX WORKERS involved in a sit-in protest at their former employer's manufacturing plant are to meet with boxing champion Katie Taylor this evening.
Ex-employees of the foam making facility have now been protesting for more than 100 days to demand redundancy payments due to them.
Taylor is the latest in a long line of high profile figures who have pledged their support to the workers. Manchester United manager Alex Ferguson, former Irish international footballer Paul McGrath, actor Cillian Murphy and scholar Noam Chomsky have all made public statements to the 32 workers.
Darren O'Keeffe, the coordinator of the Support the Vita Cortex Workers Online Campaign, told TheJournal.ie that since "day one" there has been a "big interest in the struggle of the workers".
Ten of the group will attend tonight's fight between Taylor and US competitor Liz Teddy at the Silver Springs Hotel in Cork.
Taylor, who is currently preparing for the World Championships and the London Olympics, has said she will meet with the group after the fight.
The meeting was arranged by members of the St. John's Boxing Club in Fermoy.
Workers have said they will continue the dispute until a just resolution is secured. Mediation processes are due to begin at the Labour Relations Commission shortly. They are seeking redundancy payments of 0.9 weeks per year of service, on top of their statutory entitlements – a deal they say is equivalent to payments made to workers who left the company in 2009 and 2010.