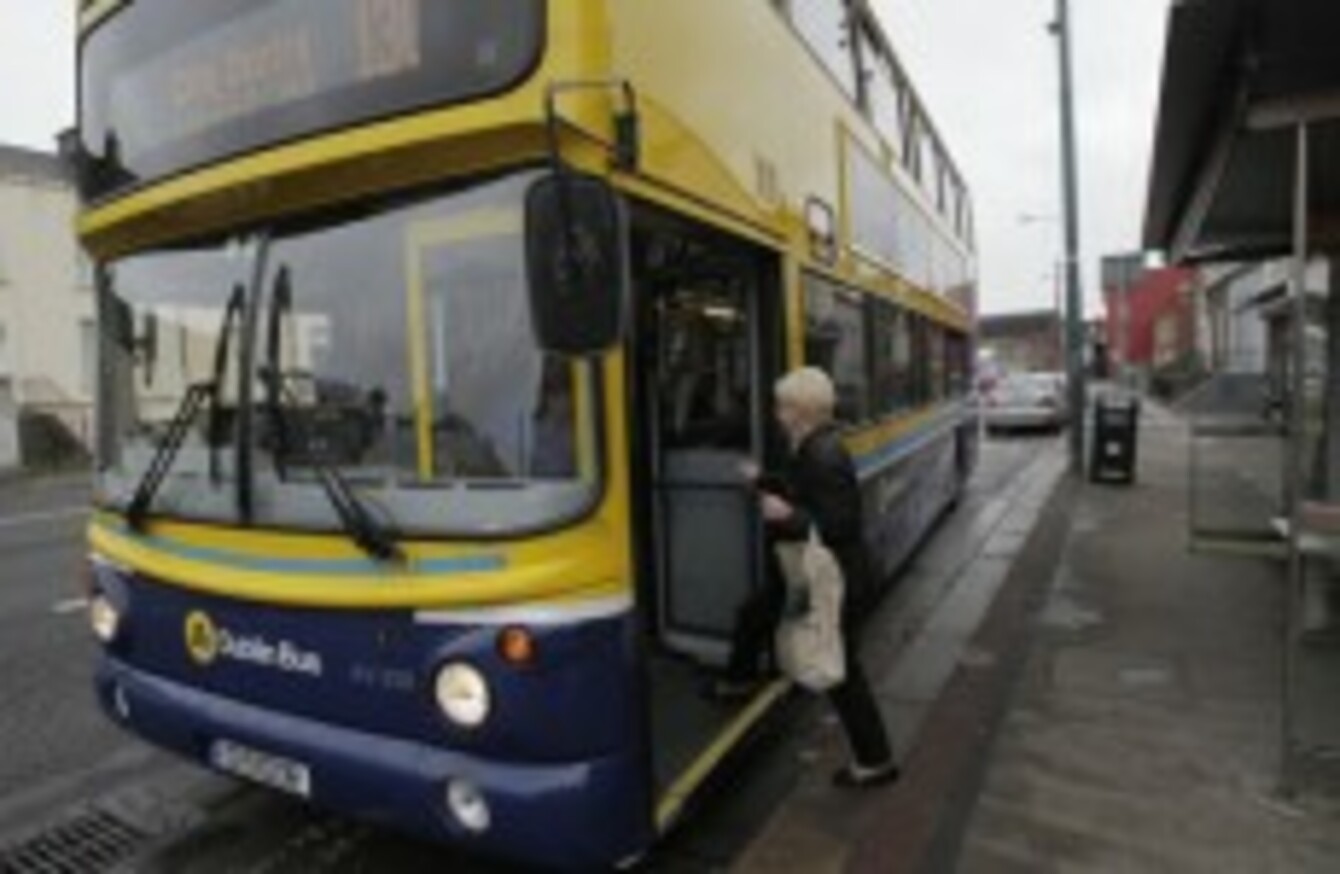 Image: Julien Behal/PA Wire
Image: Julien Behal/PA Wire
THE MINISTER FOR Transport and his Junior Minister today said that the 22-page report published on the future of Dublin Bus today was a "final effort".
Both Leo Varadkar and Alan Kelly urged all parties in the ongoing dispute at the company to accept the measures set out by former union official Noel Dowling and management consultant Ultan Courtney.
Dublin Bus has backed the plan, with unions set to vote next week.
Dowling told RTÉ's Morning Ireland that the situation at the company was dire and "extremely worrying".
Today, the two ministers released a joint statement that said that "every effort" had been made to get the agreement of drivers.
"All sides understand and have accepted that the financial challenges facing CIE require cost savings that are fundamental to the group continuing to fund its activities and service its borrowings.
"Regrettably, this is resulting in change and sacrifices for workers in Dublin Bus and the wider CIE group, as indeed has been the case for the majority of workers throughout the public sector and the private sector over the last few years."
The two had investigated the reasons that agreement was not reached between Dublin Bus and the drivers' unions, SIPTU and NBRU, after 12 visits to the LRC, three Labour Court visits and an intervention from the Dublin Bus chairman. Kelly and Varadkar said that it was imperative the report works.
"We are clear, however, that the outlook for Dublin Bus and its employees is very stark if this final effort does not succeed.
If a strike happens, it will be prolonged and it will be very difficult to bring to an end given that all processes have been exhausted. Regardless of how it might end, quite frankly there will be no winners – all sides will be worse off.