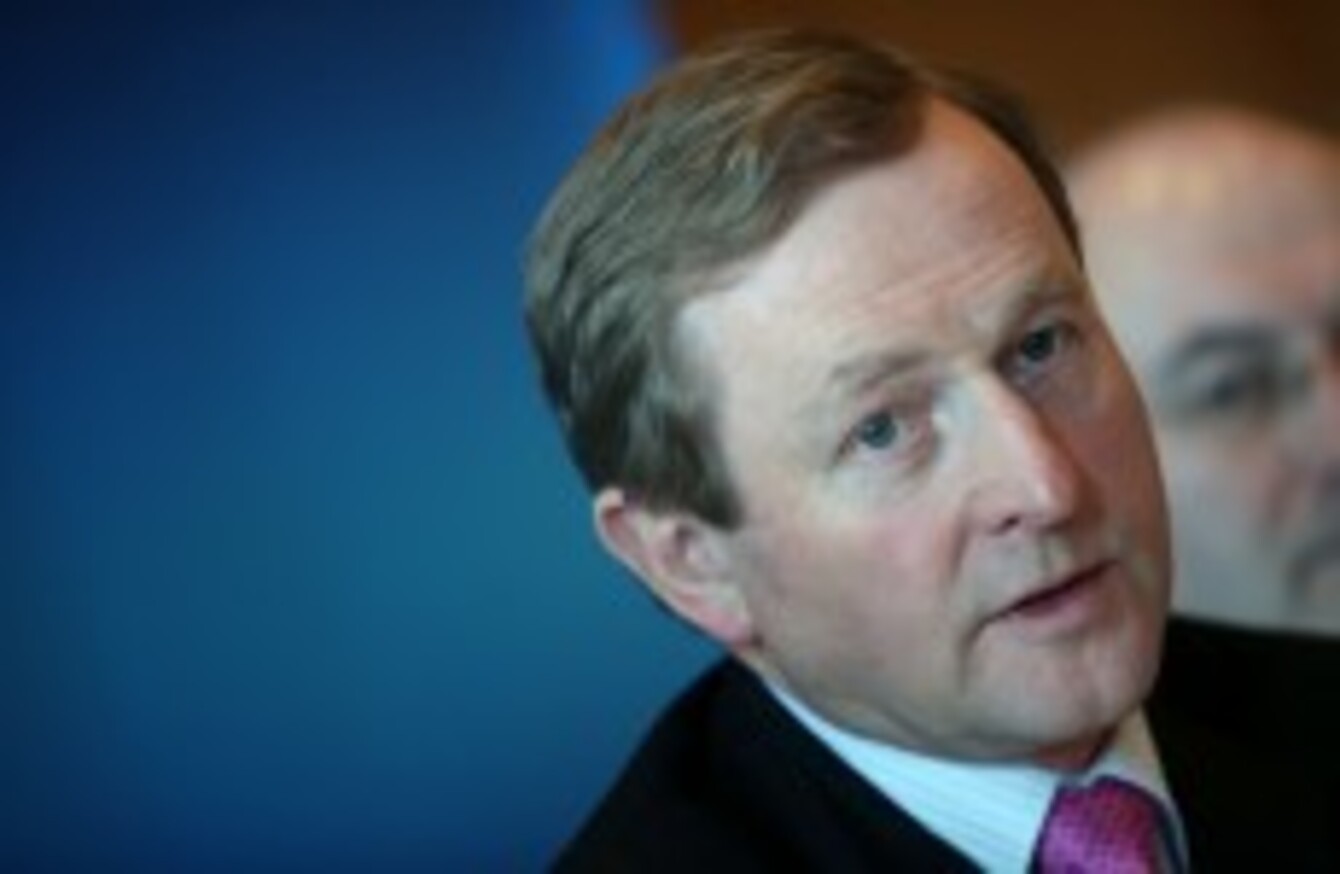 Image: Stephen Kilkenny
Image: Stephen Kilkenny
FINE GAEL LEADER ENDA KENNY says he told German Chancellor Angela Merkel that Ireland wouldn't consider changing its corporation tax rate as part of a eurozone competitiveness plan championed by Merkel and Nicolas Sarkozy.
Speaking to Reuters in Berlin after meeting Merkel, Kenny said corporate tax was fundamental to attracting foreign direct investment to Ireland.
He said his party had "signed on" to discuss other issues proposed in the pact such as increasing the pension age and greater fiscal consolidation and regulation in the eurozone.
Merkel and Sarkozy introduced their plan to an EU leaders' summit in Brussels a week ago, but without going into great detail.
The issues proposed under the plan include establishing a common tax base across the eurozone, and are due to be discussed at further length in March after the new Irish government has taken office. The EU leaders set an end-of-March deadline for decisions on extending the EU's €440bn bailout fund.
Ireland isn't alone in resisting aspects of the plan; Der Spiegel reports that 19 of the 27 EU leaders criticised the competitiveness pact in some shape or form. The Polish Prime Minister Donald Tusk and Britain's David Cameron criticised the plan for creating a two-tier Europe by splitting the economic and social policies of eurozone countries from the other EU members.
Rehn rules out re-negotiation
EU Commissioner Olli Rehn said today that a unilateral re-negotiation of Ireland's EU/IMF deal is not possible, but suggested that the interest rate being charged could be changed, RTÉ reports.
He repeated earlier claims that the bailout deal had been agreed with the Irish government, and the next government would be expected to uphold that agreement.
EU finance ministers are meeting in Brussels today to discuss strengthening the EU's bailout fund.