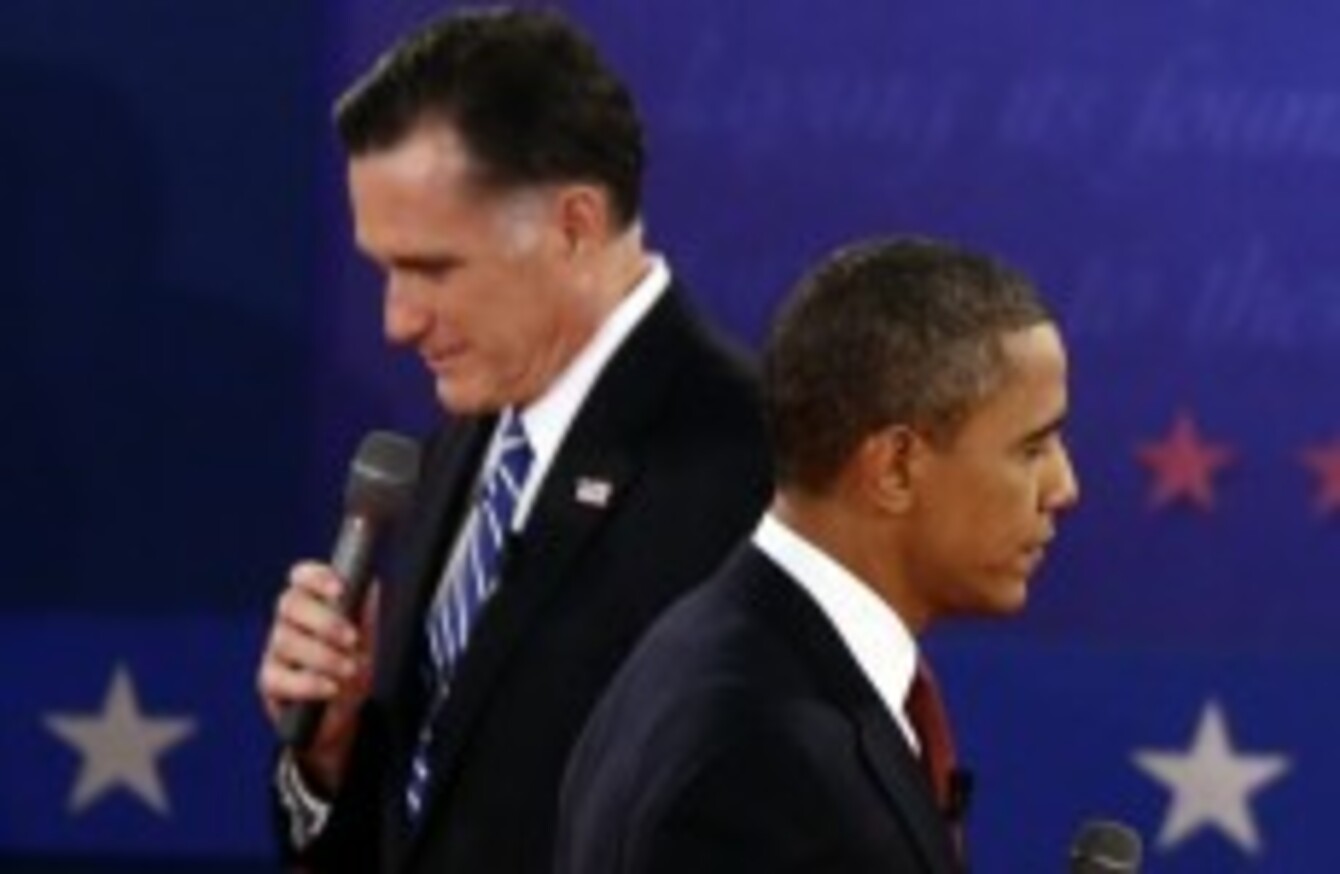 Image: Charles Dharapak/AP/Press Association Images
Image: Charles Dharapak/AP/Press Association Images
LAST NIGHT'S SECOND debate between President Barack Obama and Republican candidate Mitt Romney was the chance for Obama to make up for his first roundly criticised performance.
Analysts said today that Obama managed to 'claw his way back' following an aggressive performance in the second debate, performing far better than he did in the opening debate in Denver.
Business Insider gives us a look at the moment it believes helped President Obama save his campaign. However, the debate was seen as close, with the two men really going at each other on oil and gas and energy.
Meanwhile, we have chosen four key moments in last night's debate – including the famed 'binder full of women' comment.
How is Romney different to Bush? He explains:

(TheNewYorkTimes/Youtube)
Obama brings up Romney's comment on the 47 per cent:

(TheNewYorkTimes/Youtube)
Romney brings up "binders full of women" when speaking about pay equity:

(TheNewYorkTimes/Youtube)
Whose pension is bigger? The candidates discuss:


(TheNewYorkTimes/Youtube)