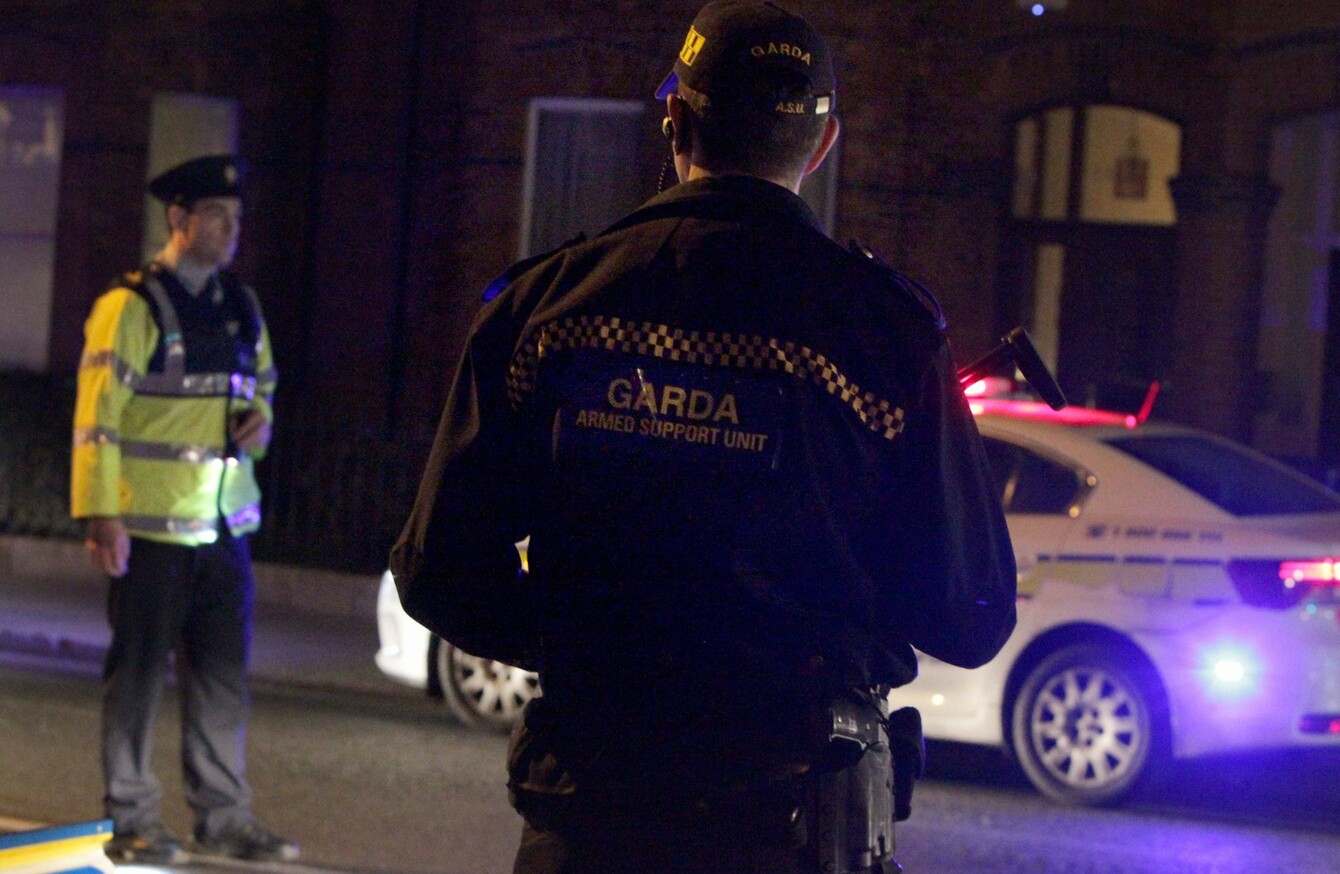 Image: RollingNews.ie
Image: RollingNews.ie
AN ASSOCIATE OF murdered Kinahan gang leader David Byrne has been arrested as gardaí stopped what they believed to be an attempt on the life of a senior member of the Hutch gang.
While carrying out a checkpoint in the North Strand area of the north inner city on Friday night, gardaí became suspicious of car in the area which was subsequently stopped and searched.
This led to the search of another car nearby from which a handgun was recovered. One of the cars contained balaclavas, a loaded Glock handgun and a container of petrol.
Officers believe the men were targeting a senior member of the Hutch gang who lives nearby as retaliation for the murder of Michael Keogh who was shot dead in his car on Dorset Street earlier this month.
Attack
The homes of James Gately and the now de-facto leader of the Hutch gang were within a kilometre of the arrests. Gately has already survived an attack on his life. He was shot a number of times as he sat in a filling station car park in Clonshaugh, north Dublin, last month.
One of the arrested men, a 24-year-old from the northside is known to gardaí for minor crimes. He is seen as a hired hand who now has links to one of the biggest suppliers of cocaine and heroin in the Glasnevin, Ballymun and Finglas areas.
An attack on the Hutch gang was imminent, according to well-placed sources. However, they expect another attempt in the coming days.
Gardaí believe that there are at least 24 members of the extended Hutch family who are at a serious risk of retaliation from the Kinahan cartel following the murder of Michael Keogh.
Targets
That number includes women who are believed to have nothing to do with the feud itself but happen to be related to targets of the Kinahan gang.
Some innocent people, who have attempted to change their surname, have already fled the area.
While there are 24 Hutches at risk, this does not take into account their partners or older children who could also find themselves in harm's way.
Gardaí fear the Kinahan's retaliation will be as quick and severe as it was following the murder of David Byrne at the Regency Hotel in February 2016.
The exodus of potential targets from the north inner city is also becoming a headache for officers who are trying to keep track of their movements.