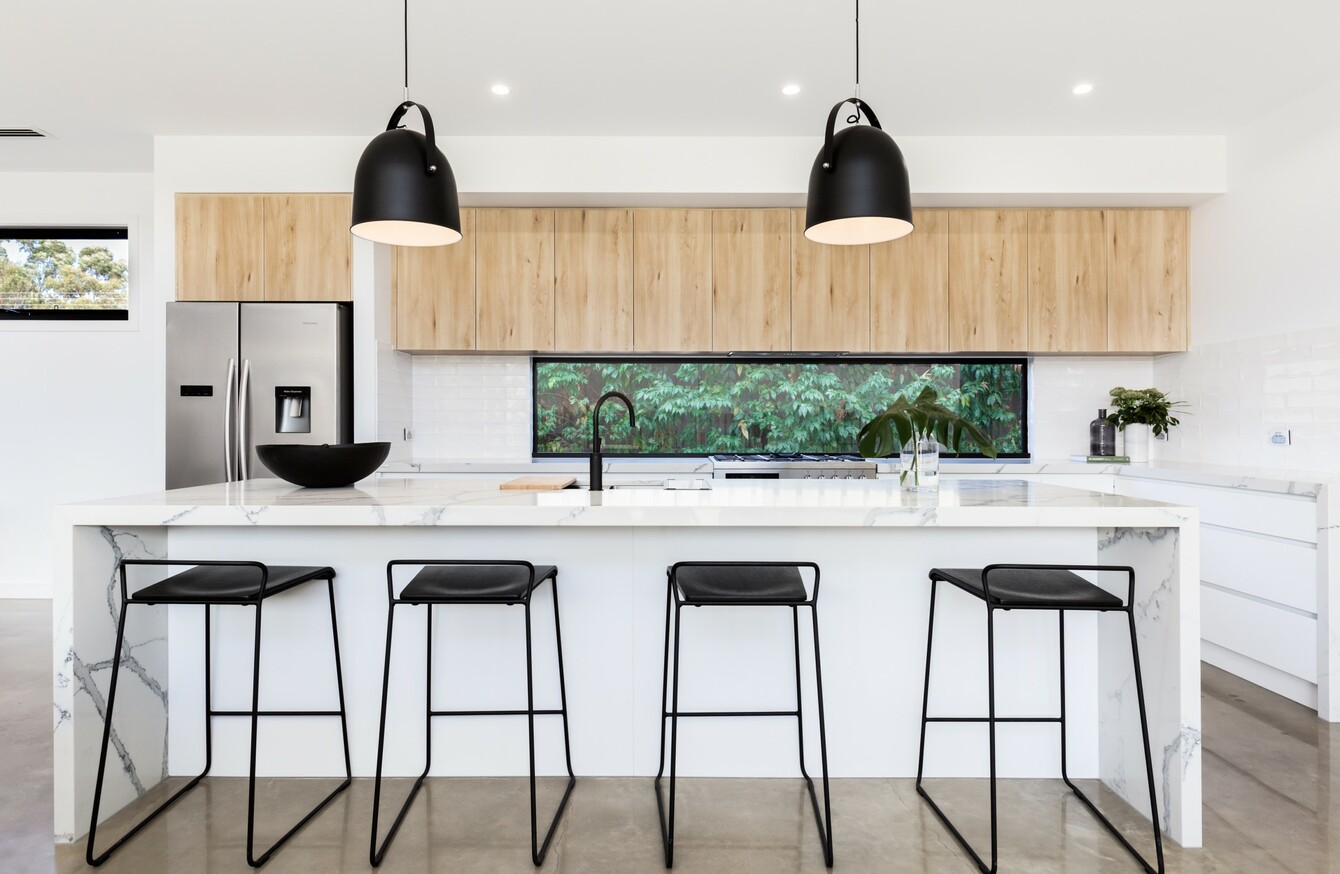 Image: Shutterstock/Jodie Johnson
Image: Shutterstock/Jodie Johnson
MAKING BUSY MORNING routines easier and allowing hosts to be a little more social while prepping food are just two of the many reasons why kitchen islands are all the rage nowadays.
Of course, if you want your island to double as a seating area, the height will rule out most standard chairs. Enter the high stool, an island-friendly option that won't take up too much space in a small kitchen.
Pull up a chair and read on for six versions from around Instagram that are perfect for island life…
Got your back: Good support for the legs and back is a must if you want people to congregate around your kitchen island for a long time. We can just imagine chatting with a glass of wine around @the_house_acc's island into the early hours.
Find a similar option on Made.com.
Keep it casual: Easy seating around a smaller island is perfect for quick breakfasts and catch-ups over a cuppa. We love how @palmerasok keeps things classic with these white Tolix stools that are the perfect height for this lightweight island.
Go for the real deal on Tolix.co.uk.
Even things out: @forging_our_forever_home would give Wes Anderson a run for his money. This kitchen is all about symmetry, as we can clearly see in the even number of chairs, centred stove, lighting and cabinetry. 
Check out MyFaktory for look-alike wicker seating.
The perfect fit: Finding a collection of stools that fit snugly underneath your kitchen island will save on space. @this_simple_farmhouse passes on the back support, which shows off the pristine counter tops, too.
Find similar hair-pin legged stools at Kian.
Wood is good: @oldvictoriannew keeps things simple yet stand-out with two wood and steel stools that are ideal for casual dining. The seats are subtly sculpted for more comfort, and the wood provides a nice contrast to the blue and white tones in the kitchen. 
See ZinZan for this exact style.
On the button: @my_bellmont_home goes the luxe route with these buttoned high chairs that are sure to make people stay a while. We love how the hob is incorporated into the island, making this seating area the ultimate social area for a busy host.
Look to Ventura for similar buttoned-up designs.