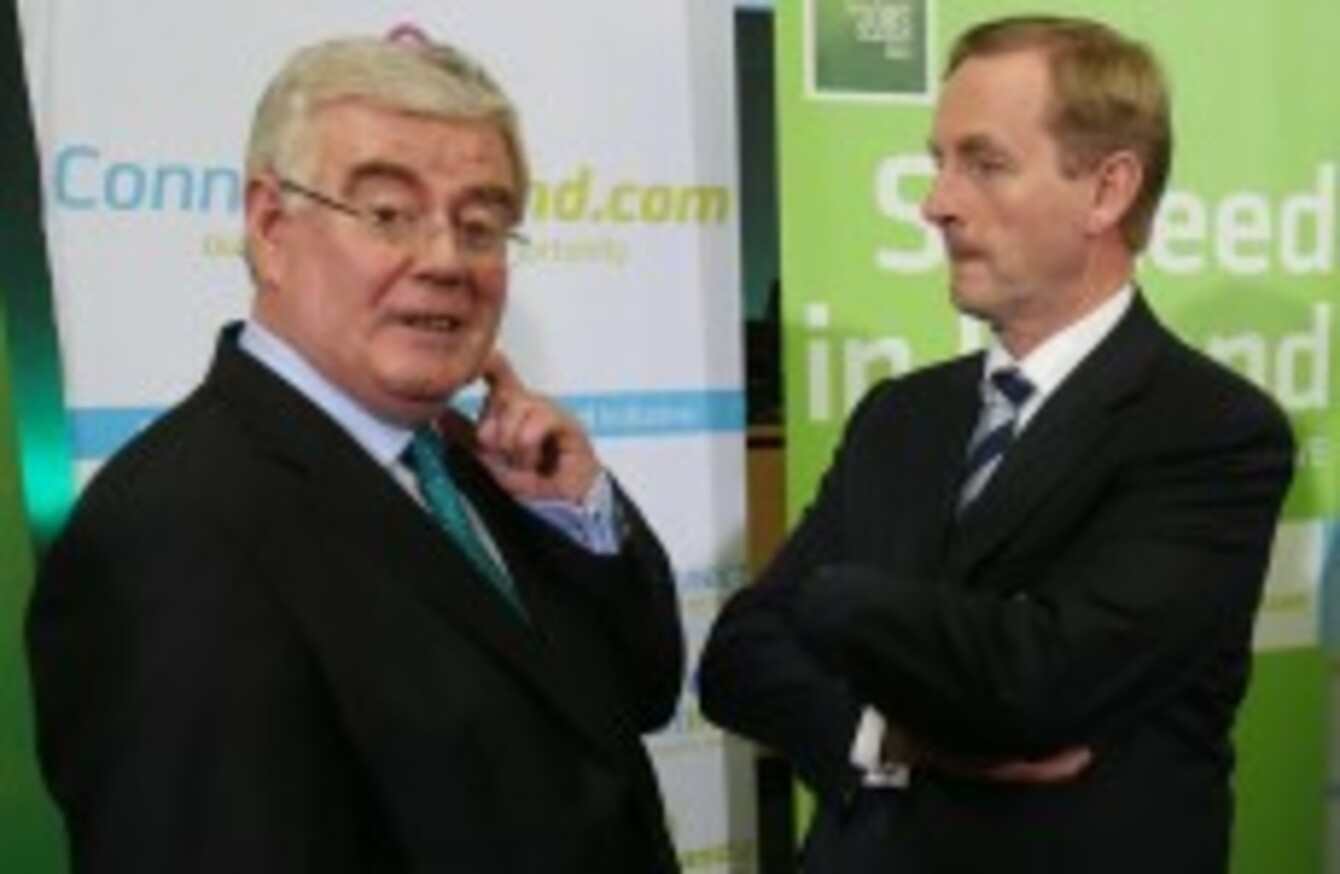 Image: Niall Carson/PA
Image: Niall Carson/PA
Updated 6.45pm 
THERE A "SUBSTANTIVE differences" between the coalition parties over some aspects of proposals to charge for water provision, a spokesperson for Labour ministers said this evening.
It follows this morning's Cabinet meeting where there was, according to one minister, a "robust" exchange of views over water charges after a memo was brought by the Environment Minister Phil Hogan.
The memo detailed that the maximum government subvention to the new semi-state utility company, Irish Water, can be €537 million.
On that basis, the government's projected average annual water charge for a household is €240 or €248 for a household with two children, including a standing charge.
But this evening, the spokesperson for Labour ministers said that today's Cabinet discussion was "intensive" and that there are "substantive differences" between the two parties in relation to the detail in the memo.
Labour concerns are particularly focussed on a person's ability to pay and about how households who don't have a meter will be charged initially given that is estimated that some 75 per cent of them will not have a meter installed by the time consumers start to face charges towards the end of the year.
"We're not satisfied with the answers we've been given so far on those issues," the Labour spokesperson said.
They added that the party was not happy with how the average annual charge is being calculated in the memo, but declined to go into detail about how it is being calculated.
The spokesperson stressed that it was important to get the right decision when asked about voters knowing how much they will have to pay before the local and European elections on 23 May, but added that they would "assume" the information will be made public before then.
Both government parties have stressed this evening that no decision has been made and that negotiations are ongoing with further discussions on the next Cabinet meeting in a fortnight.
A spokesperson for Fine Gael ministers said: "As the Taoiseach said, the parties are united on the issues of fairness and affordability."
The government has confirmed that the water memo was discussed at a meeting of the Economic Management Council – comprising of the Taoiseach, Tánaiste, Finance Minister and Public Expenditure Minister – on Monday night.
It was also confirmed that all ministers in Cabinet received the memo last night.
Speaking on RTÉ's Six One News this evening, Labour TD Derek Nolan said he was not happy with the way details of water charges were in the media before they had been discussed at Cabinet, and said voters would be "annoyed" by this.