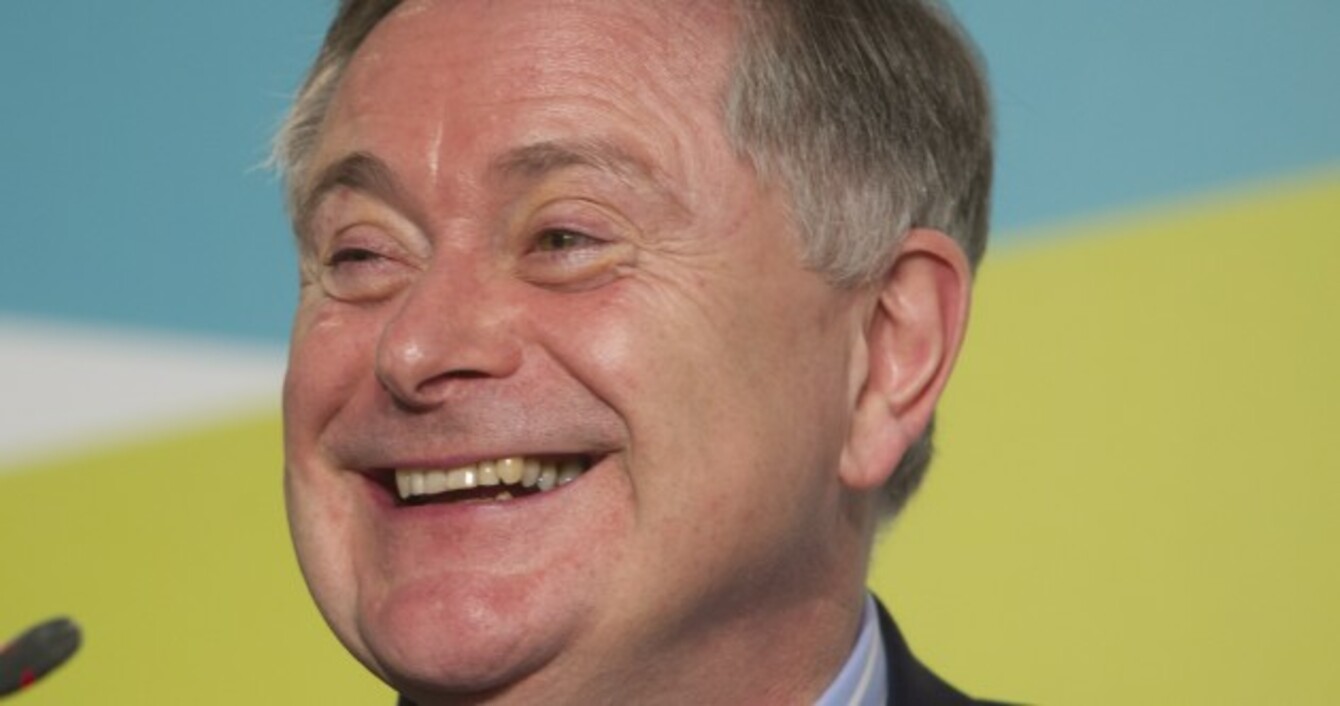 Minister for Public Expenditure and Reform Brendan Howlin.
Image: Sam Boal/Photocall Ireland
Minister for Public Expenditure and Reform Brendan Howlin.
Image: Sam Boal/Photocall Ireland
THIS WEEK WE saw members of the country's largest public sector union Impact voting to accept the proposed Lansdowne Road Agreement.
Some 75% of Impact members voted to accept the new public pay deal, putting it firmly on course for majority approval by the Irish Congress of Trade Unions.
Most public servants under the new deal will receive an increase in their earnings of around €2,000 between January next year and September 2017. This includes small pay rises and a reduction in the pension levy.
The agreement will also provide for the restoration of pay to those earning more than €65,000.
These changes will be across the board but there have been a number of reports of so-called 'side deals' in the last few weeks with workers in certain sectors securing extra commitments on smaller issues. Unions have also begun balloting members revealing a number of divisions within sectors.
Here's what we know so far…
Health
The Irish Medical Organisation has voted overwhelmingly to reject the proposals. A whopping 93% of doctors said No.
This is despite the organisation's reportedly securing a deal to limit re-deployment for consultants within hospital groups.
Elsewhere in the health sector, the Irish Nurses and Midwives' Organisation (INMO) has recommended acceptance of the agreement. Nurses will see their annual registration fee frozen until 2018 and the deal includes commitments on discussing certain industrial relations issues.
A pilot to measure additional (unpaid) hours worked by nurses will also take place to discuss the possibility of offsetting them.
Provision has been made to regularise 1,300 interns in the health service whose jobs will be made permanent over an agreed period.
Education
Teachers are divided on the agreement. The INTO which represents primary school teachers was the first public sector union to return a ballot result on the deal, with 64.7% voting in favour of it. It had recommended approval of it, it said, in order to begin to recover the income lost through pay cuts and the public service pension levy.
One positive for them is the restoration of salary scales of a supervision and substitution payment which had been abolished under Haddington Road
However the other two teachers' unions, the ASTI and TUI, have both recommended their members reject the deal. TUI President Gerry Quinn said teachers at second level are "frustrated and disillusioned" by the extra hours of bureaucracy and administration required under the two previous agreements.
He also said the additional 'flex' hours for lecturers were causing high levels of work-related stress.
The delivery of these two hours of lecturing requires a multiple of hours in terms of preparation and associated work. This imposition is disproportionate, unfair and unsustainable.
Quinn said it is "unacceptable" that neither of these issues are addressed under the new deal.
Gardaí
This year's Garda Representative Association's (GRA) annual conference had the theme 'Pay Back Now' with speakers saying some officers were worse off than people on the dole.
#Open journalism No news is bad news Support The Journal

Your contributions will help us continue to deliver the stories that are important to you

Support us now
The association's president Dermot O'Brien said some members were sleeping in their cars overnight because the only accommodation they could afford was miles from their station and the shift work would only leave them with a couple of hours in their beds.
To a small degree, they are getting some of their pay back as they will receive the overall pay bump of €2,000 over the three years that other public servants will be entitled to. One other gain for gardaí if they accept the agreement will be access to the dispute resolution process under the agreement and where necessary the Labour Court to ensure it is properly implemented.
It is unclear at present whether the association's central executive committee will recommend acceptance or rejection of the deal.
Other sectors
SIPTU which represents various public sector workers including community welfare officers, firefighters, ambulance service workers and local authority staff has recommended acceptance of the proposals. It said the agreement "achieves the essential objective of fairness, while at the same time offering greater benefit to lower paid public servants by using a flat rate pay adjustment".
Meanwhile the union representing higher-grade public servants, the AHCPS, rejected the proposals saying they "actively discriminate" against members in terms of the final outcome.
The Civil Public and Services Union which represents lower-paid administrative workers endorsed the deal last month, though it admitted pay rises were not sufficient. For members of the civil service there was some movement on flexi carry-over with a six month pilot which will allow staff to take 1.5 days flexi leave per period.
As discussions within unions continue, further declarations in favour or against the deal are expected in the coming months, with ballots for some already planned for the autumn.