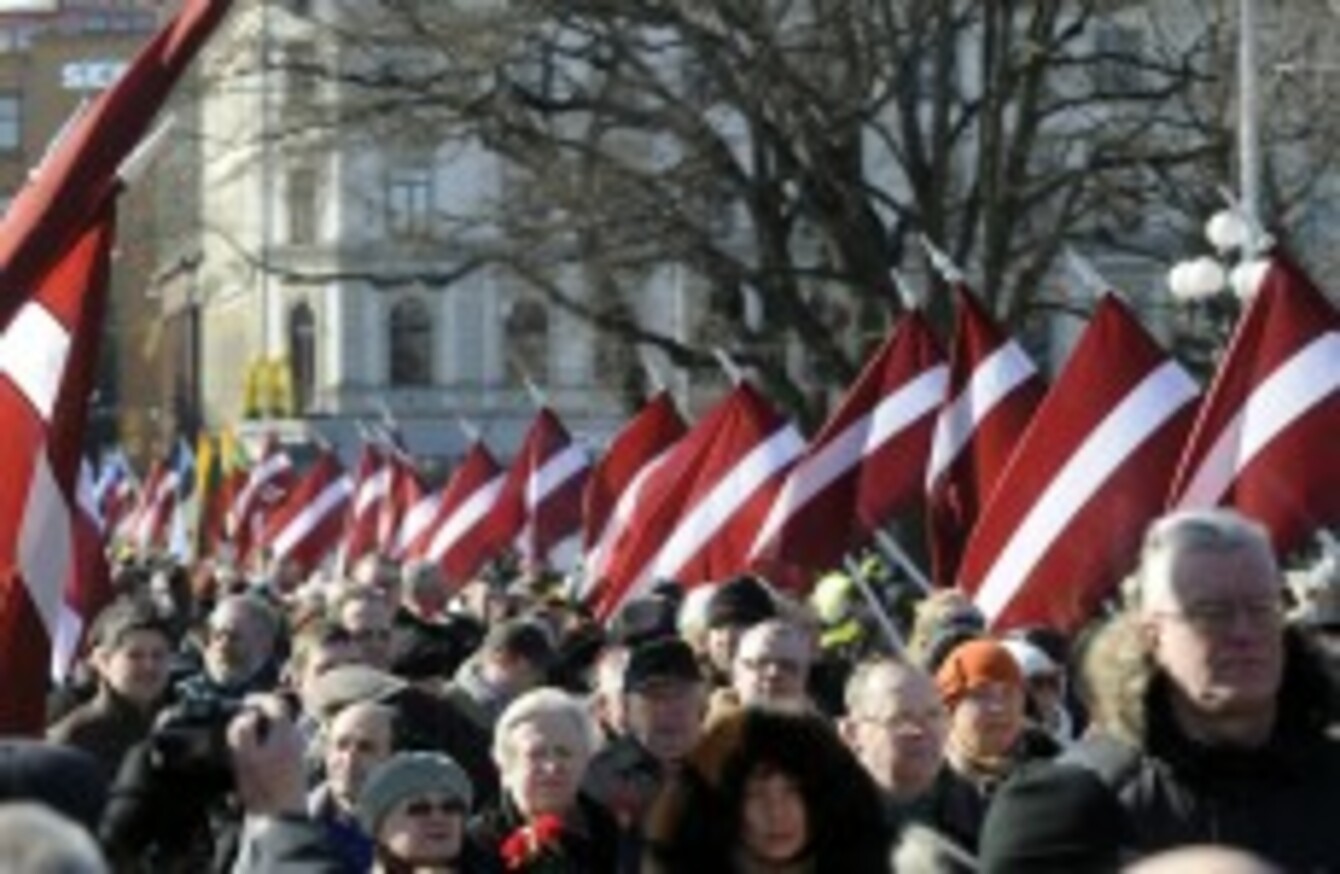 Image: Roman Koksarov/AP
Image: Roman Koksarov/AP
LATVIA HAS BEEN given the green light to join the euro from next January.
The European Commission has today said Latvia has met all of the necessary criteria to be considered for entry into the EU's single currency.
In an analysis published this lunchtime, the Commission said the country's general budget deficit, debt levels, and inflation and interest rates were all in keeping with the broad goals of the eurozone as a whole.
A final decision on Latvian membership of the single currency will fall to the individual EU member states, who are unlikely to oppose it.
Latvia will become the second Baltic nation, after Estonia, and the sixth of the 12 newer EU members to adopt the currency.
The decision comes as the EU's statistics body, Eurostat, issues new estimates confirming that the eurozone's economy shrank in the first quarter of 2013.
GDP in the eurozone is thought to have fallen by 0.2 per cent, while the EU as a whole saw its economy contract by 0.1 per cent.
Latvia's economy is estimated to have grown by 1.2 per cent in that period, second only to its neighbour Lithuania, which recorded growth of 1.3 per cent.
A formal estimate of Ireland's economic growth is due in early July.