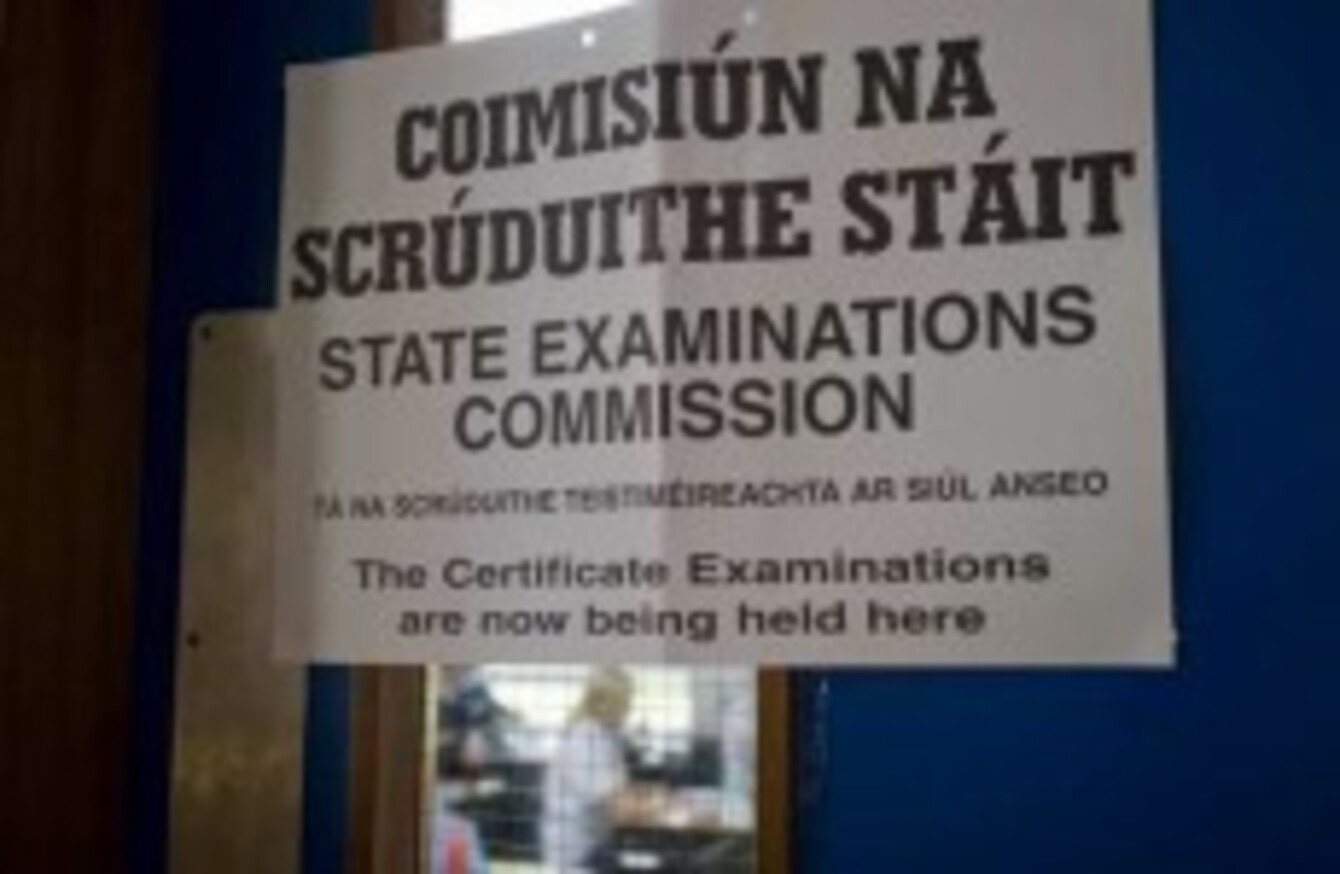 Image: Photocall Ireland
Image: Photocall Ireland
FOR TENS OF thousands of students around the country, today is one of the most important days of their lives.
Whatever they decide to do with their future, be it further education, going into a job, emigrating or repeating, a lot may seem to hinge on their Leaving Certificate results today – but don't panic.
"Regardless of what results lie in that envelope, remember all the dedication and hard work you put in, and that is what really counts," said Craig McHugh of the Irish Second-Level Students' Union.
After the initial craziness of either opening that envelope or checking the results online comes the aftermath: deciding what this means you're going to do next.
For anyone who is unsure about their options, the National Parents' Council runs an exam helpline from today which is staffed by qualified guidance counsellors who can give advice about the future.
The phone number is 1800 265 165.
Teachers have urged students to be optimistic about the results, and to see the Leaving Cert as a landmark rather than the end of the road.
"The key message today should be that students should be proud of what they have achieved," said Gerry Quinn, the president of the Teachers' Union of Ireland.
Those students who choose to enter the workforce should keep in mind the possibility of further education at a later stage. Students should remember that there is a direct correlation between future earnings and their level of academic attainment.
They should look at furthering their studies in areas that excite and stimulate them rather than basing decisions exclusively on where jobs currently seem more likely upon graduation.
Best of luck to everyone getting Leaving Cert results today from all of us here at TheJournal.ie. You'll be grand, we promise.