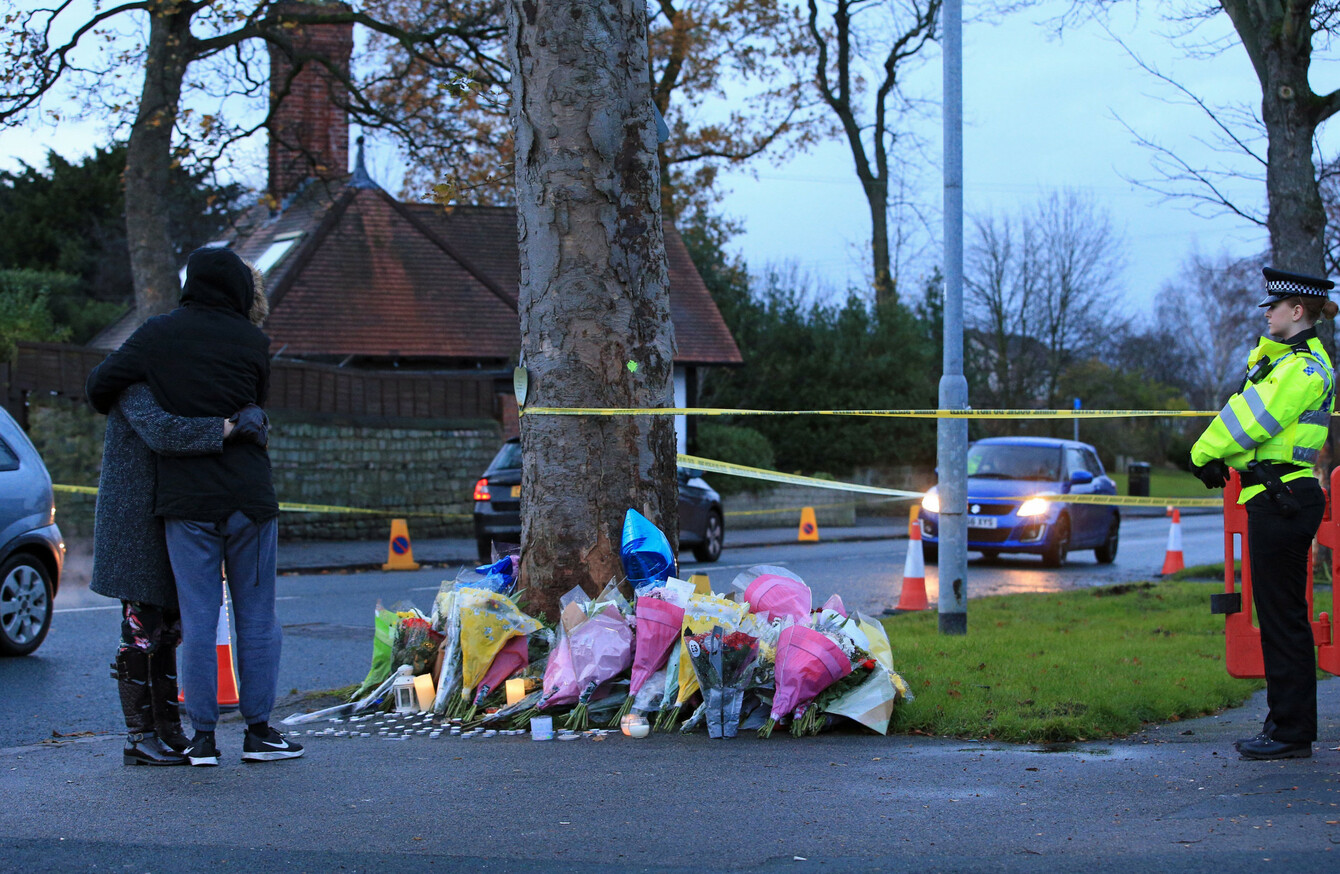 Floral tributes near the scene of the car crash in Leeds
Image: Peter Byrne via PA Images
Floral tributes near the scene of the car crash in Leeds
Image: Peter Byrne via PA Images
A 15-YEAR-OLD has pleaded guilty to five charges of causing the deaths of five people, including three children, in a car crash in Leeds, England.
The teenager, who cannot be named, appeared at Leeds Crown Court today via video-link where he pleaded guilty.
The incident happened in the Meanwood area of Leeds on 25 November.
The youth was driving a stolen Renault Clio with the five victims as passengers.
He lost control whilst driving the car at high speed. The car ploughed into a tree and all five passengers were killed.
The victims included a 12-year-old boy, two 15-year-old boys, a 24-year-old man and a 28-year-old. Two were pronounced dead at the scene and three died a short time later at hospital.
David Holderness from the Crown Prosecution Service said: "This was a truly shocking crime in which five young people lost their lives.
"The defendant acted in a supremely dangerous way, driving erratically and at great speed in a residential area.
Tragically, his victims paid the price of the driver's utter irresponsibility with their lives.
"Our thoughts remain with their families and friends, and I hope the driver's admission of guilt today is of some comfort to them in their grief."