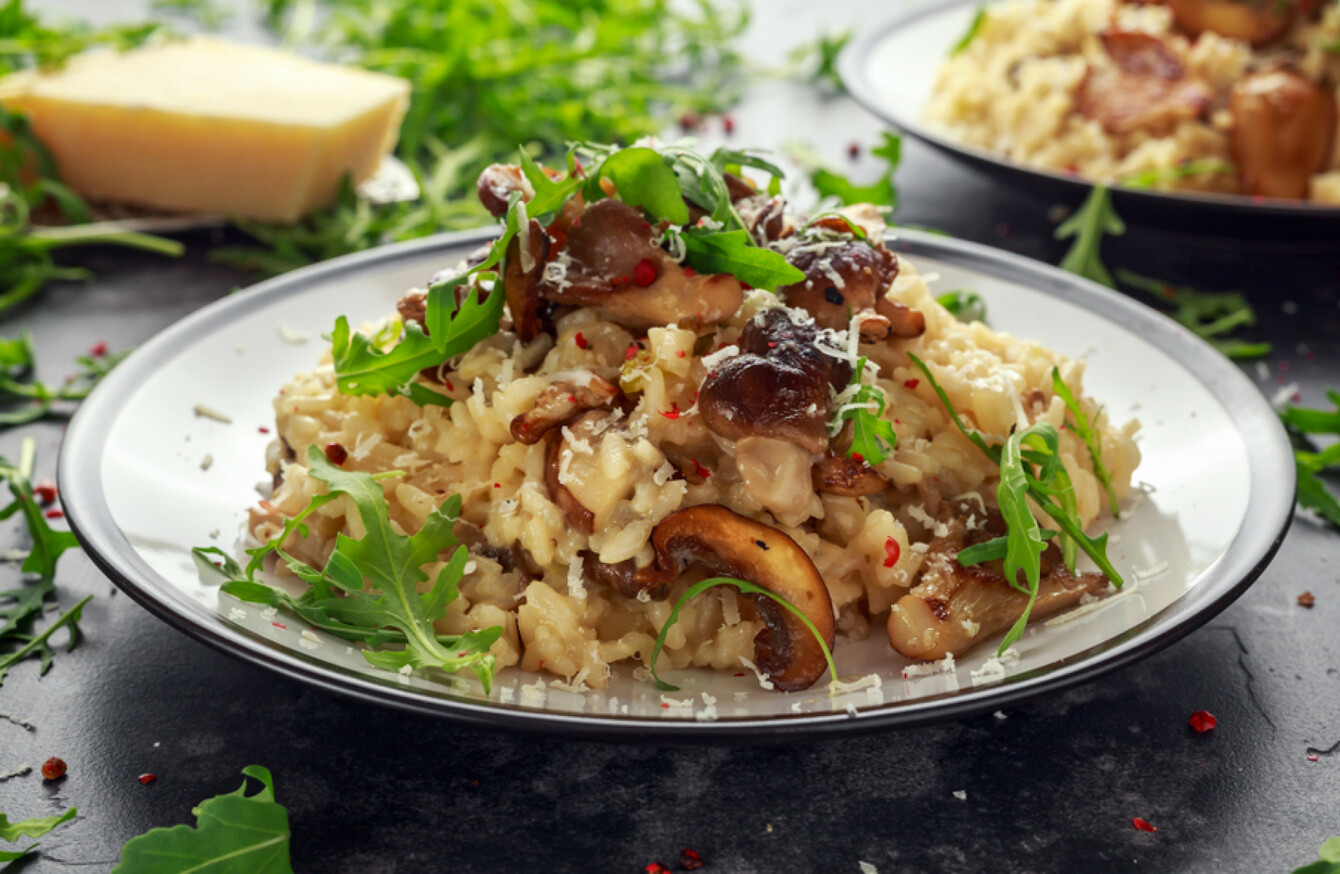 Image: Shutterstock/DronG
Image: Shutterstock/DronG
WHILE THERE ARE endless ways to use up leftover roast meat, sometimes thinking of ways to use up those leftover roasted vegetables can be a bit trickier.
They usually end up being reheated as they are, which is a perfectly delicious way to use them up. However, with a little thought these leftovers can be totally transformed into your new favourite supper.
When storing leftover veggies, it's best to put them in a ziplock bag or airtight container and keep them in the fridge (and use within three days, according to Safefood). Make sure those leftover vegetables don't go to waste – we've plenty of delicious ways to give them a new lease of life below.
Risotto: Risotto is a delicious recipe for a quick, one-pot meal that requires little preparation. Heat some oil in a saucepan and gently fry finely chopped shallot and crushed garlic until soft. In a separate saucepan, heat some chicken or vegetable stock and leave the heat on so it's hot while you're making the risotto.
Add risotto rice to the onion and garlic and stir until combined, then start to add in a ladle of hot stock at a time. Stir constantly and allow each ladleful of stock to be absorbed before adding more. When all of the stock has been absorbed and the rice is cooked, stir through chopped roast vegetables and some grated parmesan cheese.
Roast vegetable, chickpea and feta salad: This delicious salad is one you can make with any variety of leftover vegetables, and perfect for lunchboxes. First, chop all of the vegetables into bite sized pieces, then add to a salad bowl. Add in a tin of drained chickpeas, some cubes of feta cheese and a few handfuls of rocket.
Toss to combine, then add in a dash of balsamic vinegar and olive oil. If you're looking for a more robust dressing, Hemsley and Hemsley toss their roasted vegetable salad in a little homemade brazil nut pesto.
Quiche: Quiche is perfect for springtime entertaining or a light family lunch. There is nothing wrong with shop-bought shortcrust pastry, so if you don't want to go to the effort to make your own, start by rolling this out on a floured surface, then place into a round flan tin. Pierce with a fork, trim the edges, and bake blind for 10 minutes until golden.
Meanwhile, beat together 3 eggs, a cup of cream, seasoning, and chopped roast vegetables. Pour into the pastry base, top with grated cheese, and bake for about half an hour until it's just about set. Allow to cool slightly in the tin, and serve either warm or cold.
Vegetable pasta bake: A pasta bake is a great way for using up any leftovers, and is a perfect crowd pleaser. In a saucepan, fry garlic and onion until soft, then add in a tin of chopped tomatoes and simmer for 10 minutes. Add in leftover vegetables along with any extra flavourings or ingredients you like- we love how Jam and Clotted Cream add chorizo and goats cheese into their Mediterranean pasta bake recipe.
Next, add in the cooked pasta and stir through, followed by a little grated parmesan. Tip into a baking dish, top with some breadcrumbs and grated cheese, and bake for 20 minutes. Serve with garlic bread and a side salad.
Vegetable soup: A tasty vegetable soup can be made from pretty much any leftover vegetable combination. If you have loads of vegetables leftover, or you don't want to turn them into a soup straight away, you can freeze them in ziplock bags until you're ready to use them.
This recipe is so simple – start off by allowing leeks and garlic to saute until they're soft. Add in hot chicken or vegetable stock, leftover vegetables, and season. Allow to simmer for about 10 minutes, then add in a dash of milk or cream, and blitz using a hand blender. Once smooth, serve or allow to cool and enjoy later.