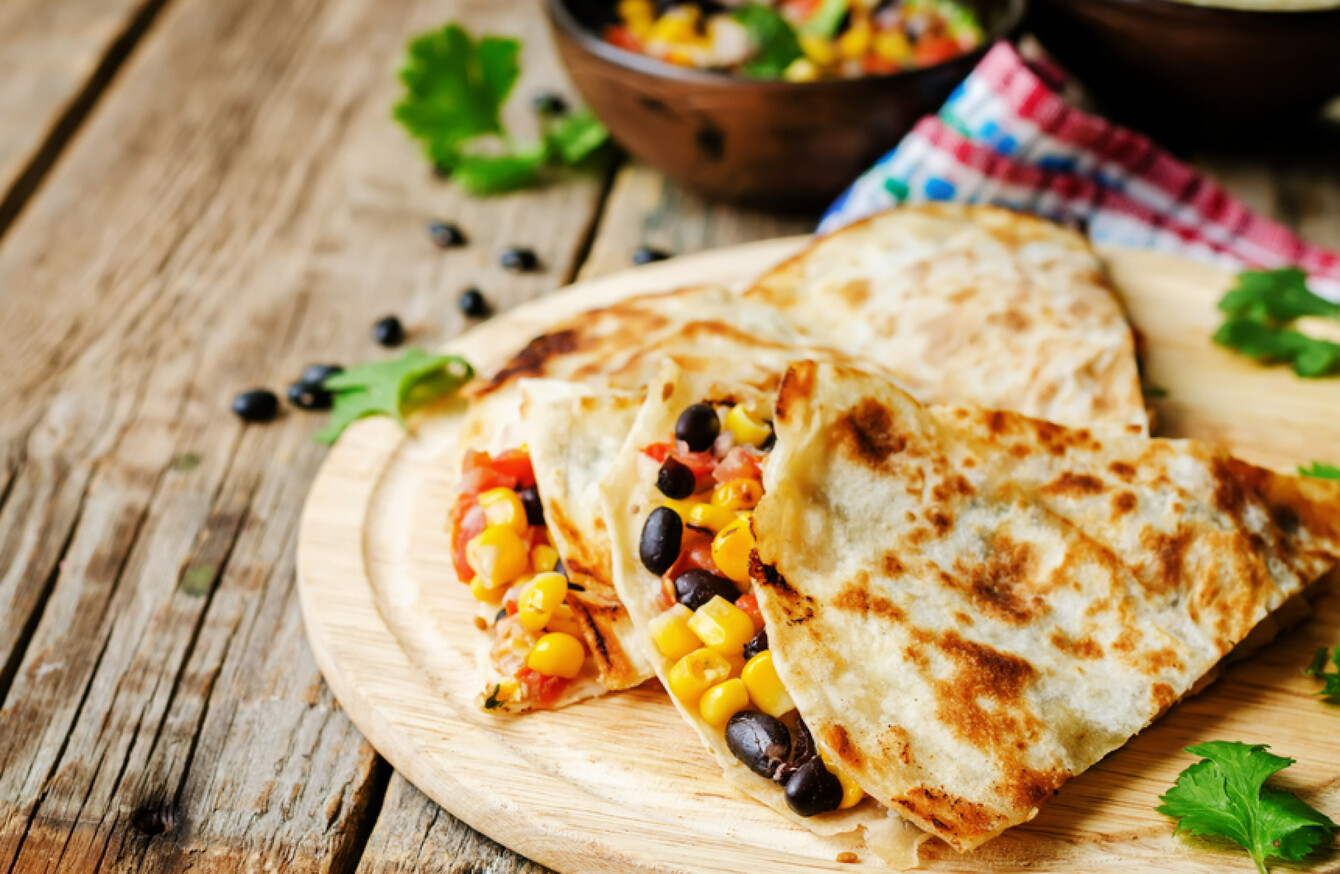 Image: Shutterstock/Nataliya Arzamasova
Image: Shutterstock/Nataliya Arzamasova
WE ALL HAVE those days… you've had a long ONE in work, it's too late to cook a full meal, and you cannot deal with the thought of finding a late night supermarket.
At the same time, you're absolutely starving. we've all been there. And while it can be easy to reach for the nearest takeaway menu, it is possible to make something that will taste delicious, fill you up AND not use up the only bit of energy you have left.
With just a few staple ingredients, and ten minutes of your time, you will be surprised at what you manage to whip up. Read some of our favourite recipes below, for when you've just had one of those days.
Noodle satay salad: Rice noodles are an excellent staple to keep in the fridge as they require no cooking and are very versatile. To make the dressing, mix together a dash of sesame oil, soy sauce, lime juice, honey and peanut butter in a bowl and set aside. Soak your rice noodles in boiling water to cook (follow pack instructions for this part) and while they're soaking, prepare your vegetables.
Grate some carrot into a bowl and add in thinly sliced vegetables – use whatever you have (peppers, red onion, mange tout). When the noodles are soft, plunge them into cold water, then drain and add them to the vegetables. Pour over the dressing, toss to combine and top with crushed peanuts. Have some leftover? This will make a tasty lunch the next day!
Fried rice: Fried rice is one of my staples when I'm really not in the mood to cook- it's tasty, fresh and if you use pre-cooked rice, can be made in minutes. To start, heat oil in a frying pan or wok and fry some garlic, frozen peas (thaw first by soaking in hot water) and peppers.
Once soft, stir in the pre-cooked rice and a dash of soy sauce and stir until everything is combined. Top with a fried egg and some hot sauce for a speedy supper. Looking to up your fried rice game? Check out these tips by food blogger Gimme Some Oven.
'Clear the fridge' omelette: An omelette is packed with protein and nutrients and can be whipped up in less than 10 minutes. Heat oil in a non-stick pan and saute whatever vegetables you have until soft. Add in some beaten eggs, salt and pepper and cook for about five minutes, stirring at first, until the eggs are almost set. Sprinkle over some grated cheese (optional), then place the pan under a hot grill for about a minute until the eggs have set. Serve as it is, or with a side salad.
Spicy tuna jacket potatoes: While jacket potatoes are usually cooked in the oven, the microwave also does an excellent job in a fraction of the time. Scrub a potato well and prick it all over with a fork – this is important as it allows the steam to escape while cooking. Place the potato between two sheets of kitchen roll in the microwave, and cook on high for about five minutes, turning over half way through cooking.
While it's cooking, make the tuna mix by stirring together a drained tin of tuna, mayonnaise, hot sauce and seasoning. Once the potatoes are cooked, slice them in half and top with the tuna mixture.
Cheesy black bean quesadillas: Having a few wraps in the freezer is always handy, as they're perfect for making quick quesadillas or using as a lighter pizza base alternative. In a bowl, mix together a tin of black beans, sweetcorn, chopped red onion, cumin, seasoning and a spoonsful of tomato paste. Lay a tortilla on a plate, and spread the black bean mixture over it evenly, top with grated cheese, then place a second tortilla over it to sandwich the filling together.
If you have a ripe avocado handy, this would make a nice addition, as seen in Naturally Ella's recipe. Heat a non stick pan, and fry the quesadilla for 3-5 minutes on each side, until the cheese has melted and the wraps have turned golden. Divide into slices and serve with some sour cream if you have it.