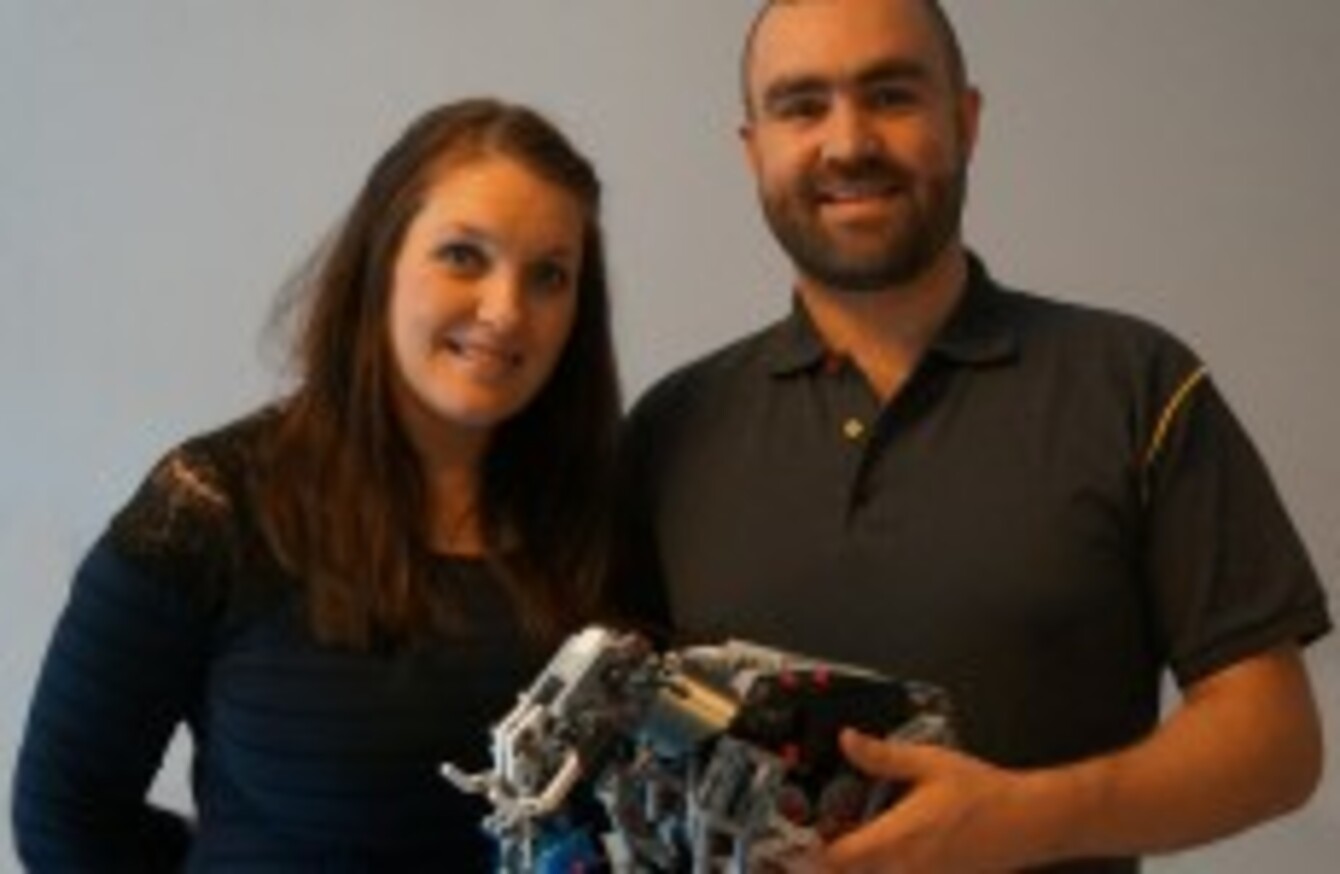 Ross and Pauline Maguire with one of their Lego creations.
Ross and Pauline Maguire with one of their Lego creations.
ROSS MAGUIRE IS a grown man who decided to chuck in his desk job for the chance to play with Lego every day.
Five years later, the business he and his wife Pauline started to teach kids the basics of engineering using the interlocking brick system had about 10,000 students coming through its camps and workshops.
"I was working a dead-end IT job, sitting in an office with no windows; I hated it but it was the height of the recession so you were lucky to have any job," Maguire told TheJournal.ie.
Despite having only €1000 from their savings to invest in the business, the pair decided to launch after seeing how popular Lego workshops were in the US.
"The first class we did we had eight children, but within three months we had 110 children attending our classes each week," Maguire said.
Their business, Learn it, which runs holiday camps, regular workshops and in-school programs, has grown from the humble investment to one which now owns some 500,000 pieces of Lego.
A toy you say?
Maguire said a lot of people still thought of Lego as a toy – but they missed the educational value of the 60-year-old building system.
"When you put a piece of Lego in a kid's hands it changes the way they learn," he said.
"There are very few things out there where you have to build your toy before you play with it – and learn at the same time. It's something that's been lost now in this digital age."
Source: LearnitIreland/YouTube
Lego's Danish parent company this year overtook Mattel to become the world's biggest toymaker.
Big plans. European plans
The next step for the couple will be to franchise the business around Ireland and open up in the UK within the next 12 months, before hitting mainland Europe in the next two years.
"I like to think we did something pretty cool – we took the risk and we haven't looked back since; I essentially get paid to play with Lego," Maguire said.
READ: Lego makes female scientists playset… after getting told off by a little girl
READ: Mesmerising stop-motion building of The Simpsons Lego set