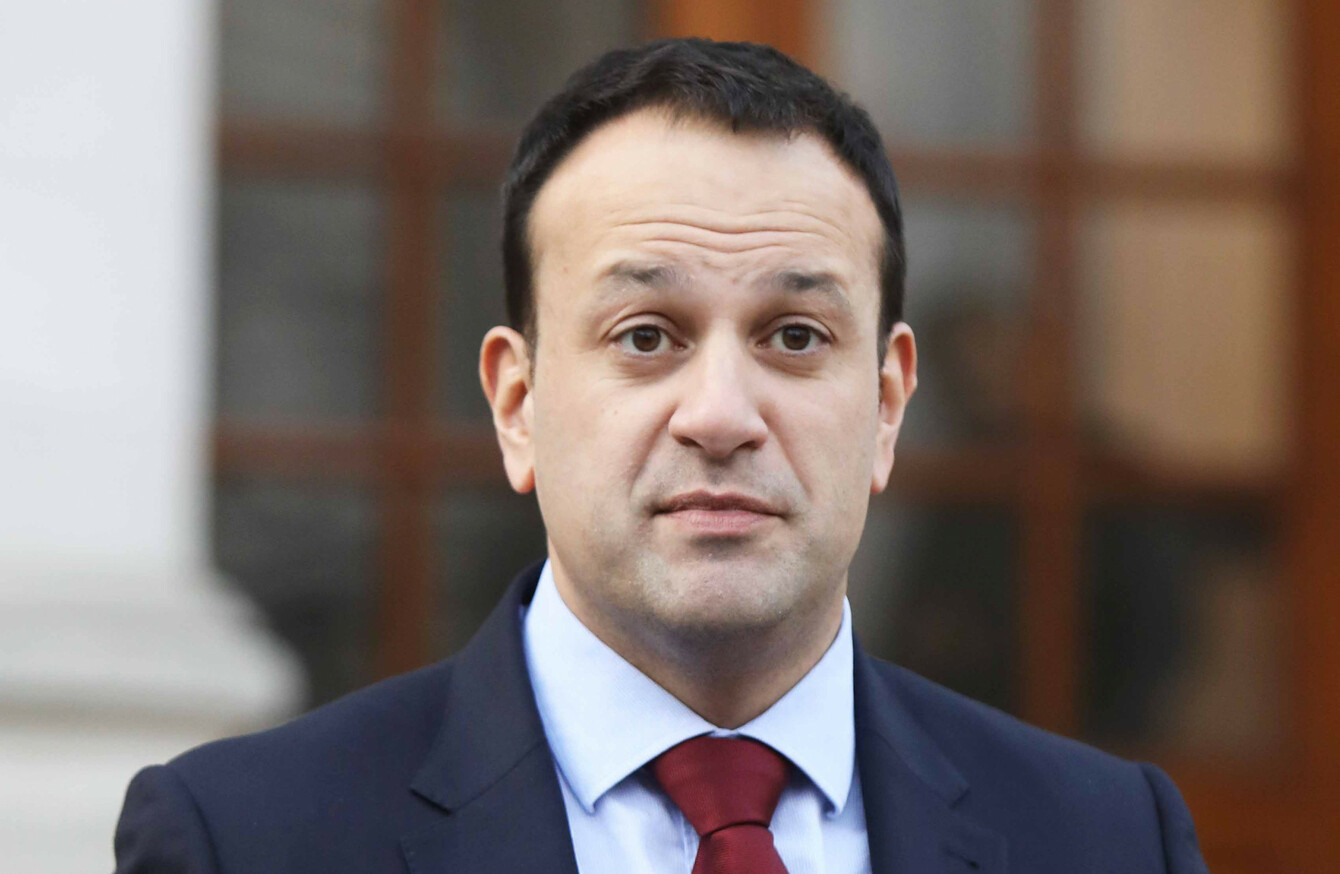 Image: Leah Farrell/Rollingnews.ie
Image: Leah Farrell/Rollingnews.ie
TAOISEACH LEO VARADKAR has said that he came to change his mind on the issue of abortion through a combination of life experience and realising "things aren't as black and white as they appear in your 20s".
Speaking on RTÉ's This Week programme, the Fine Gael leader was asked about the upcoming referendum on the Eighth Amendment, Brexit and the National Development Plan.
He said that "like a lot of people" his views on the issue of abortion has "evolved over time".
He referenced the time when he was Minister for Health, and said that he came into contact with cases where "rather than [having] doctors make those decisions for the right medical reasons, those cases ended up in our courts".
"That's why I'm of the view that the Eighth Amendment harms women," the Taoiseach said.
He said that, through campaigning for a repeal, he was "asking Irish society to bring about a change… that we will trust women, and doctors".
It was put to him that he previously expressed anti-abortion views, and Varadkar was about whether he uses 'foetus' or 'baby' to describe a pregnancy.
He said that he believes both terms can be used and that he would have used the word foetus many times as a doctor, but that it would be common to ask a pregnant woman "when is your baby due?".
The Fine Gael leader said that it's important that the debate around the Eighth Amendment ahead of the referendum be respectful.
He said the proposals for unrestricted access to abortion up to 12 weeks had come about following a long process, through the Citizens' Assembly and the Oireachtas Committee.
Referencing the use of abortion pills that are bought online, Varadkar said that "abortion before 12 weeks happens every day in Ireland".
Repealing the Eighth would make sure women can "have them safely and under medical supervision". He added:
No doctors shouldn't be pulling out Bunreacht na hÉireann, deciding what to do to protect a woman's life.
He also said that TDs in his own party will be free to campaign on whatever side they choose as it's a "very personal matter".
Sinn Féin
New Sinn Féin leader Mary Lou McDonald, meanwhile, has said that her party would be supporting a repeal of the Eighth Amendment, and that TDs who don't vote in line with party policy would face disciplinary procedures.
In her opening speech as leader yesterday, she said she "trusts women" and that the party would be "knocking on doors" campaigning for repeal.
However, no further detail was given on how the party plans to deal with the possible legislation, predicted to allow for unrestricted abortion up to 12 weeks, that will follow the referendum (if it is passed).
Sinn Féin party members on the Eighth Amendment Committee chose to abstain on a motion supporting unrestricted access to abortion up to 12 weeks to cover cases of rape and incest.
Carrying on from a string of media appearances in the past day, McDonald also gave an interview to Sky News, where she was asked to describe Taoiseach in one word.
After a long pause, she opted for "smarmy".
If you can't view the video, click here.