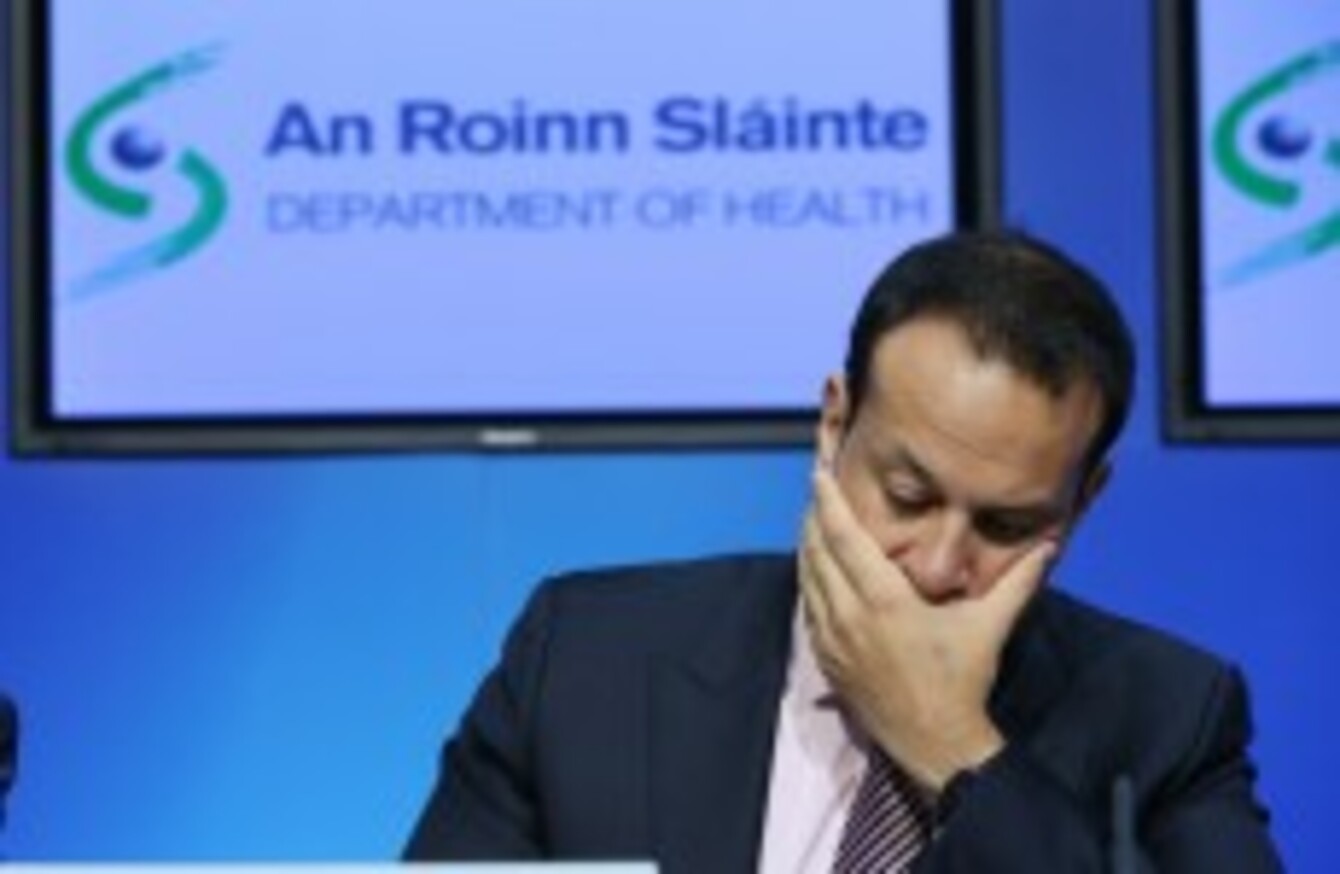 Image: Sasko Lazarov/Photocall Ireland
Image: Sasko Lazarov/Photocall Ireland
GPS HAVE HEARD from Health Minister Leo Varadkar on the state of the Irish health service, and overall he had quite positive things to say.
He was speaking today at the Irish Medical Organisation's AGM, where he told doctors that the Irish health service "has been through a very difficult period", following three years of spending cuts and three years of a spending freeze.
Challenges
He said he welcomes the current challenges in the service, and is "determined to meet it head-on".
"I can, of course, understand why people sometimes feel overwhelmed by the scale of the challenge facing our health service," he acknowledged. "While there is much still to address, we should allow some space to recognise some of the real improvements that have occurred in recent years. Having returned to Health after a period away, I was pleasantly surprised by some of the positive developments. "
But he also noted:
I am not, for a second, trying to make out that everything is rosy in the garden.
On the issue of hospital overcrowding, he told the doctors:
I understand the distress and hardship that it is causing to patients and their families. I know that you are at the front line of their distress and are often abused for the shortcomings of the system.
He said he has taken a personal interest in this area.
On the issues highlighted by HIQA in their reports, he said "these problems cannot be new, they must have been going on for decades. The difference now is that they are made public and we can deal with them".
He said there "should be and will be" no gagging clauses as long as he is Minister, and whistleblowers "will be listened to".
Talking about patient safety, Varadkar said:
Saying sorry is not an admission of liability. Open disclosure is health sector policy and I encourage all health service staff to observe it always.
The Irish Times reports that Varadkar told the AGM that new legislative changes would be brought in to speed up the processing of medical negligence cases, and cut legal costs.
GPs are currently discussing new contracts, and Varadkar said: "I know it won't be easy to convince everyone to sign up, but you are doing the right thing for general practice and for patients, and history will remember you for it".
the cycle of cuts to General Practice is now over.
The minister said he "would find it very hard to support a pay deal that comes at the expense of public services".
There should never be a conflict between what is good for staff and what is good for patients and taxpayers but if such a conflict arises it is my duty to be on the side of taxpayers and patients and that is a judgement call I am ready to make.