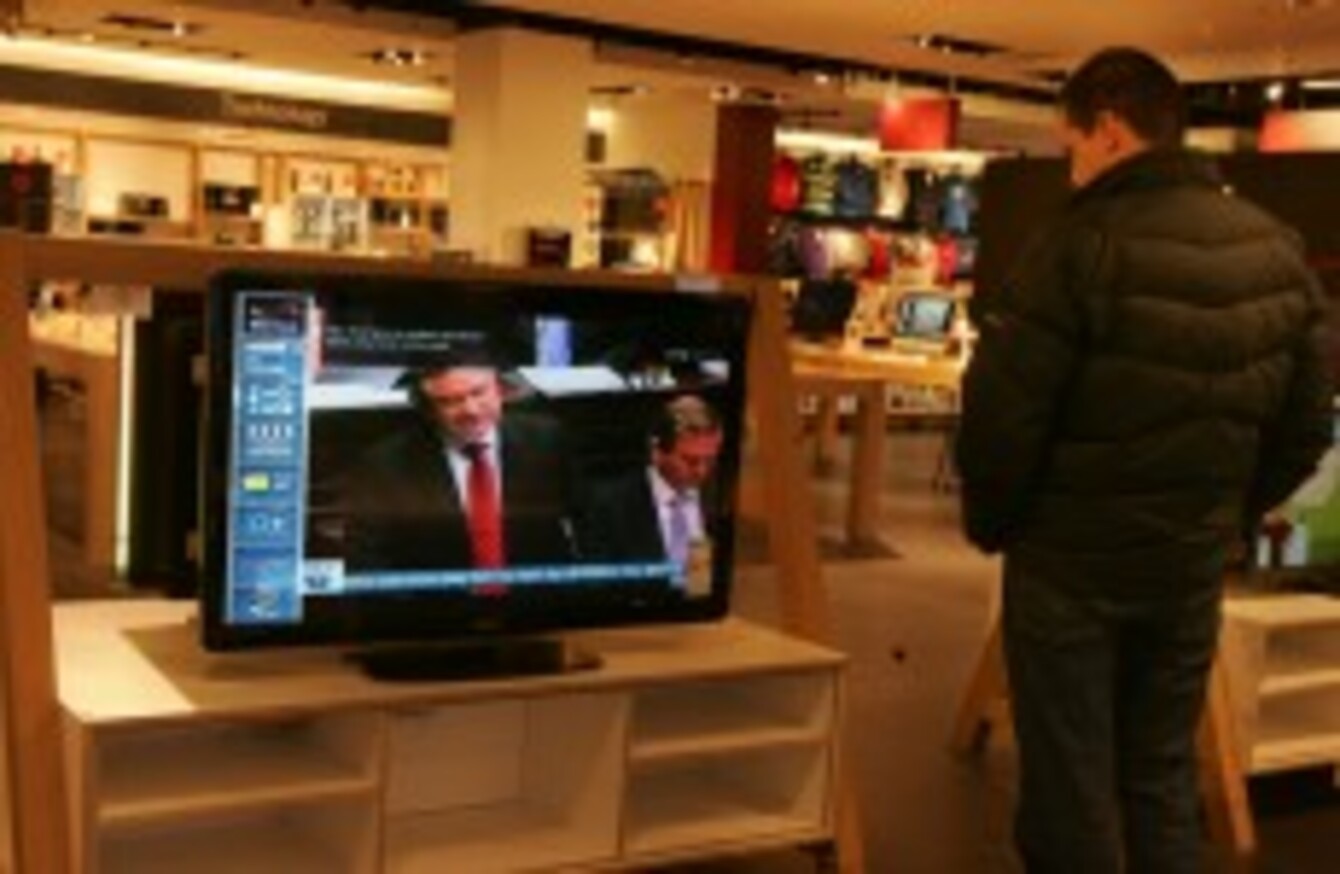 A man watches Brendan Howlin make his Budget announcement in a shop window today
Image: Eamonn Farrell/Photocall Ireland
A man watches Brendan Howlin make his Budget announcement in a shop window today
Image: Eamonn Farrell/Photocall Ireland
WE'VE HAD THE first round of Budget 2012 revelations – but we may not be out of the woods yet.
Tomorrow will see the rest of the Budget proper fall into place, with Minister for Finance Michael Noonan detailing the tax increases that will earn the State an additional €1.6billion in revenues.
But in this first ever two-day Budget, we've learnt so far that child benefit will be cut; that students will face higher fees; and that there will be further cuts in the public sector. We've got a round-up of the day in numbers here.
So what do you think of the Budget so far? Was it as bad as – or worse than – you feared? Was there anything in particular that stood out for you? And are we over the hump, or will tomorrow bring even bleaker news?
Let us know in the comments…