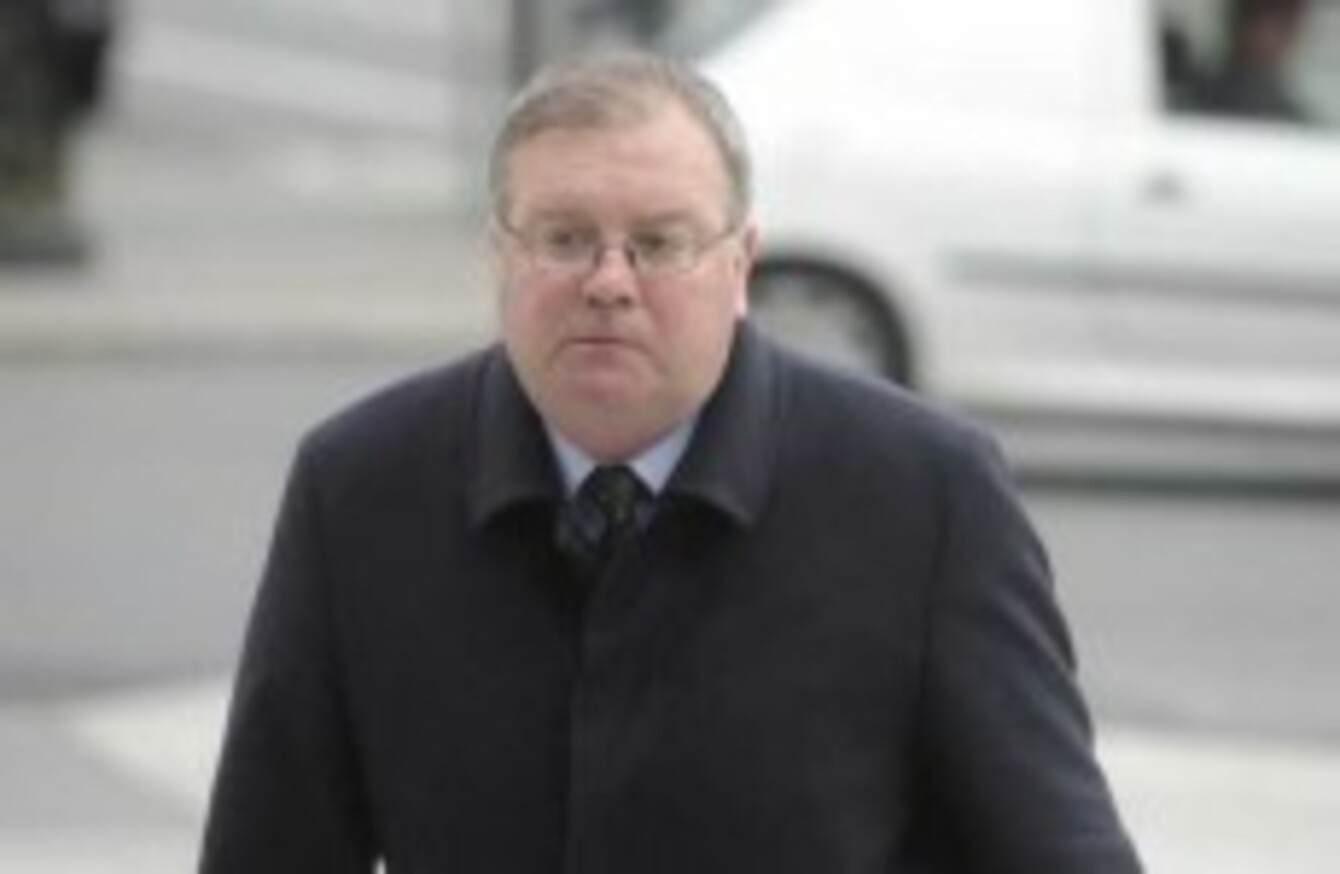 Image: Laura Hutton / Photocall Ireland
Image: Laura Hutton / Photocall Ireland
THE CHIEF JUSTICE has ruled that criminal proceedings against former TD Liam Cosgrave can go ahead.
Dismissing Cosgrave's appeal in the Supreme Court today, Justice Susan Denham said that where there are charges of corruption of public officials, there is a very significant public interest in allowing such allegations to proceed to trial.
She affirmed the previous decision of the High Court, stating she would not prohibit the prosecution of Cosgrave on the current charges. The former Fine Gael TD is accused of corruptly receiving payments from developer Frank Dunlop in relation to land rezoning at Carrickmines while he was a County Councillor in the 1990s.
Making her judgement, Denham said she would only grant an appeals application such as this one in "exceptional circumstances". However, Cosgrave's lawyers would have had to prove there had been an abuse of process which would give rise to an unfair trial. It is not the job of the Supreme Court to review the DPP's prosecution case, she said.
Cosgrave's legal team argued that because the accused had already, back in October 2005, pleaded guilty to knowingly making a false or misleading declaration in relation to donations received in 1997, he could not be charged again on the back of the same information. He was brought in front of a criminal court over statements made by Dunlop in 2003 and 2004.
He was sentenced to 75 hours of community service for his offence under the Electoral Act.
Cosgrave was arrested and charged again in 2010. Denham found, however, that the offences charged were not the same – or even of a similar nature – as the previous indictment.
The offence of failing to declare on a donation statement that he had received a donation exceeding £500 is neither the same nor of a similar character as a charge that he corruptly received a sum of money as an inducement to or a reward for voting in favour of a specific motion before Dublin City Council or Dun Laoghaire Rathdown County Council.
She also judged that the State had valid reason not for trying Cosgrave for corruption back in 2004, when it had first received the incriminating statement from Dunlop.
"It had…reasons for not calling Frank Dunlop as a witness until [he] himself was prosecuted and convicted for corruption offences," said Denham.
In the special circumstances it was just and appropriate for the DPP to await the prosecution and conviction of Frank Dunlop before prosecuting the appellant on the current charges, upon which Frank Dunlop will be a key witness. Thus, Denham J. would not prohibit the trial of the appellant on the current charges.
The Supreme Court ruled by a majority of three to two that the Supreme Court's case against Cosgrave should proceed. He will now face trial on five counts of receiving corrupt payments.