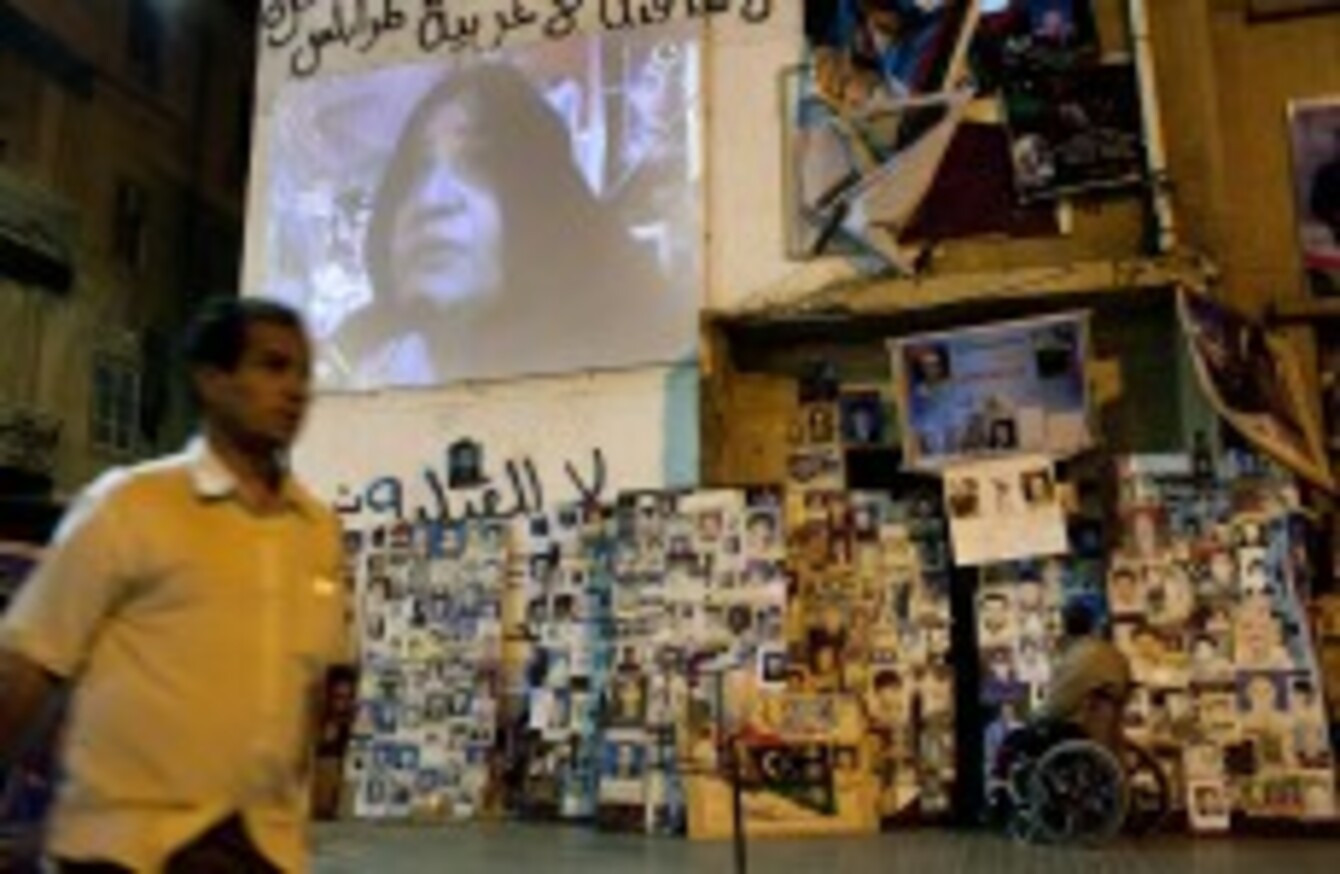 A big screen shows Libya Alhurra TV in the centre of Benghazi last night
Image: AP Photo/Rodrigo Abd
A big screen shows Libya Alhurra TV in the centre of Benghazi last night
Image: AP Photo/Rodrigo Abd
REBELS FIGHTING AGAINST Colonel Gaddafi in Libya have launched their own home-made satellite TV station in an attempt to battle the regime propaganda still being broadcast via official state television and radio.
Flag-waving crowds gathered at a big screen in the centre of rebel stronghold Benghazi last night to watch the first dispatches from Libya Alhurra TV, whose name means Free Libya. The station grew out of an internet streaming site of the same name founded to spread the word about the country's revolution and represents a new front in the information war against Gaddafi, whose own TV station depicts the rebels as terrorists.
"This is freedom. I hope this shows the true color of Libyan people and their real faith in a new, free Libya," station co-founder Zuhair Albarasi told the Associated Press from Benghazi.
Libya Alhurra broadcasts interviews with hospital workers and those injured in the fighting, as well as proclamations from rebel leaders, and is still streaming live online. It also appears to have been set up with an eye on an international audience – an English news ticker urges viewers to sign a petition against a pharmaceutical firm alleged to be supplying regime forces.
One of the station's founders, Mohammed al-Nabbous, was killed by a sniper while reporting on the conflict as Gaddafi's forces closed in on Benghazi on March 19 this year.
Saiz Mahmoud, a 22-year-old mathematics student, hailed the station's launch. He told the AP: "This is a victory for freedom of speech. For the first time we can express our opinion. This channel belongs to the Libyan people."
Watch a clip from Libya Alhurra TV showing damage allegedly caused to a house in Benghazi by bombing (Warning: graphic content):

Additional reporting by AP.