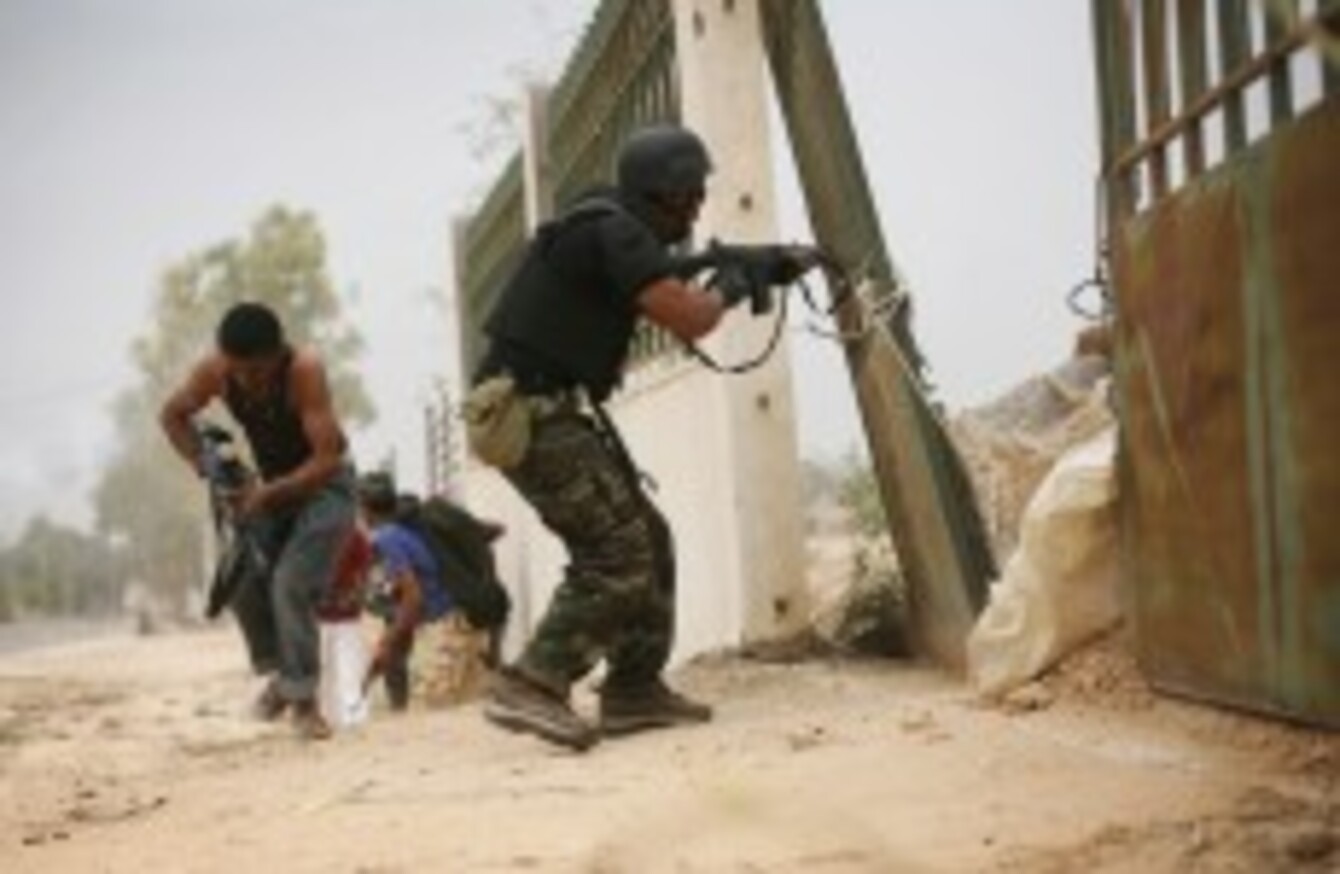 Rebel fighters in Sirte yesterday
Image: AP Photo/Manu Brabo
Rebel fighters in Sirte yesterday
Image: AP Photo/Manu Brabo
LIBYAN REVOLUTIONARY forces are pushing into the center of Moammar Gadhafi's hometown of Sirte, squeezing the remaining loyalist fighters still holding out.
Anti-Gaddafi fighters have captured the sprawling Ouagadougou Convention Center as well as Ibn Sina Hospital on the south side of Sirte.
The are now battling loyalists in heavy street fighting focused around Green Square in the city center.
At the hospital Sunday, hundreds of wounded civilians crowded the corridors. There was no electricity or water, and a handful of medical students and nurses were the only medical staff.
Revolutionary fighters roamed the hallways checking IDs, and took some people suspected of being Gaddafi fighters into custody.
Sirte is the last major city in Gaddafi loyalist hands.