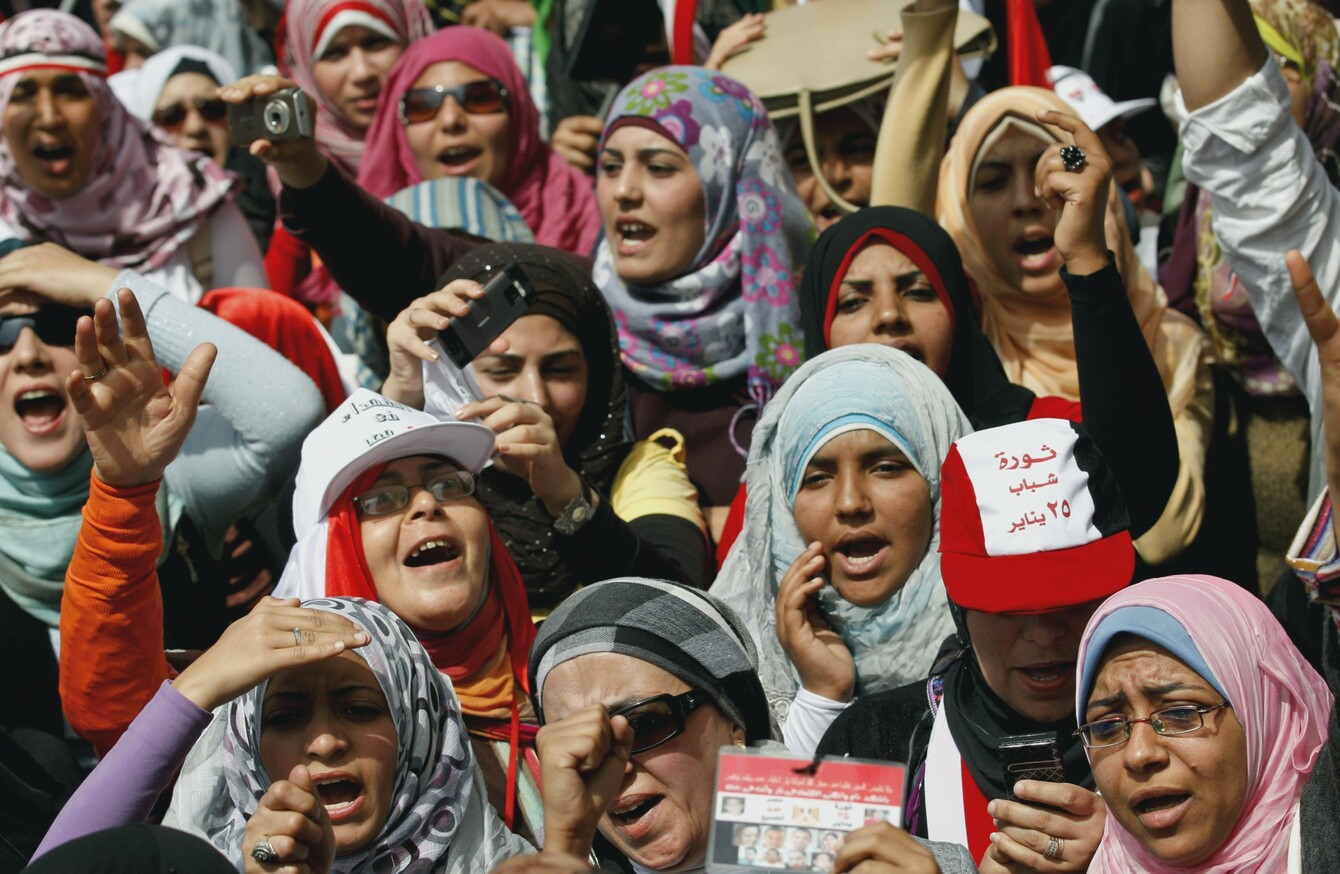 Image: Associated Press
Image: Associated Press
THE ARAB UPRISING which began in 2010 has had a serious detrimental impact on health in many countries, a major new study has found.
Downward turns in life expectancy experienced in countries like Syria, Yemen, Libya, Tunisia, and Egypt in the last six years are threatening to jeopardise health gains over the past two decades, according to the authors.
Between 2010 and 2013, people in Yemen, Tunisia, and Egypt lost about 3 months of life expectancy, the analysis from the Global Burden of Disease Study 2013, published in The Lancet Global Health journal, found.
The war in Syria has erased 6 years from average life expectancy. Men could have expected to live to around 75 years in 2010, but that had fallen to 69 by 2013. For Syrian women, average life expectancy dropped from about 80 to 75 years over the same period.
"Life expectancy decline is traditionally regarded as a sign that the health and social systems are failing," said Ali Mokdad, the Professor of Global Health at Seattle's University of Washington.
"Recent conflicts have shattered the basic infrastructure in a number of countries.
As a result, millions of people are facing dire water shortages and poor sanitation that will lead to disease outbreaks, which must be controlled.
What is the Arab Spring? 
The Arab Spring or Arab Uprising was a wave of revolutionary protests, demonstrations and civil wars that began in late 2010 in Tunisia and spread across the region. The fall of Tunisia's government in 2011, the recent changes in regime in Egypt and the ongoing conflict in Syria all have their roots in the movement.
The authors of this newly-published study reveal that many of the health gains achieved by countries in the region are now at risk of slowing down.
For example, there is evidence that infant mortality rates are rising in some countries – most strikingly in Syria, where infant deaths fell at an average of 6% a year in the decade before 2010, in sharp contrast to the rise of 9.1% a year between 2010 and 2013.
The study, the authors warn, shows a worrying picture of worsening health conditions across many eastern Mediterranean countries, saying they are likely to have escalated since 2013 when the wars in Syria and Libya intensified and conflicts and unrest continued or broke out in Yemen, Lebanon, Afghanistan, Iraq, and Somalia.
"This region has historically seen improvements in life expectancy and other health indicators, even under times of stress," said Professor Mokdad.
"But the Arab uprising has evolved into complex wars that have killed hundreds of thousands of people and displaced millions.
Along with population growth and ageing, these ongoing conflicts have dramatically increased the burden of chronic diseases and injuries and many health workers have fled for safer shores. These issues will result in deteriorating health conditions in many countries for many years and will put a strain on already scarce resources.