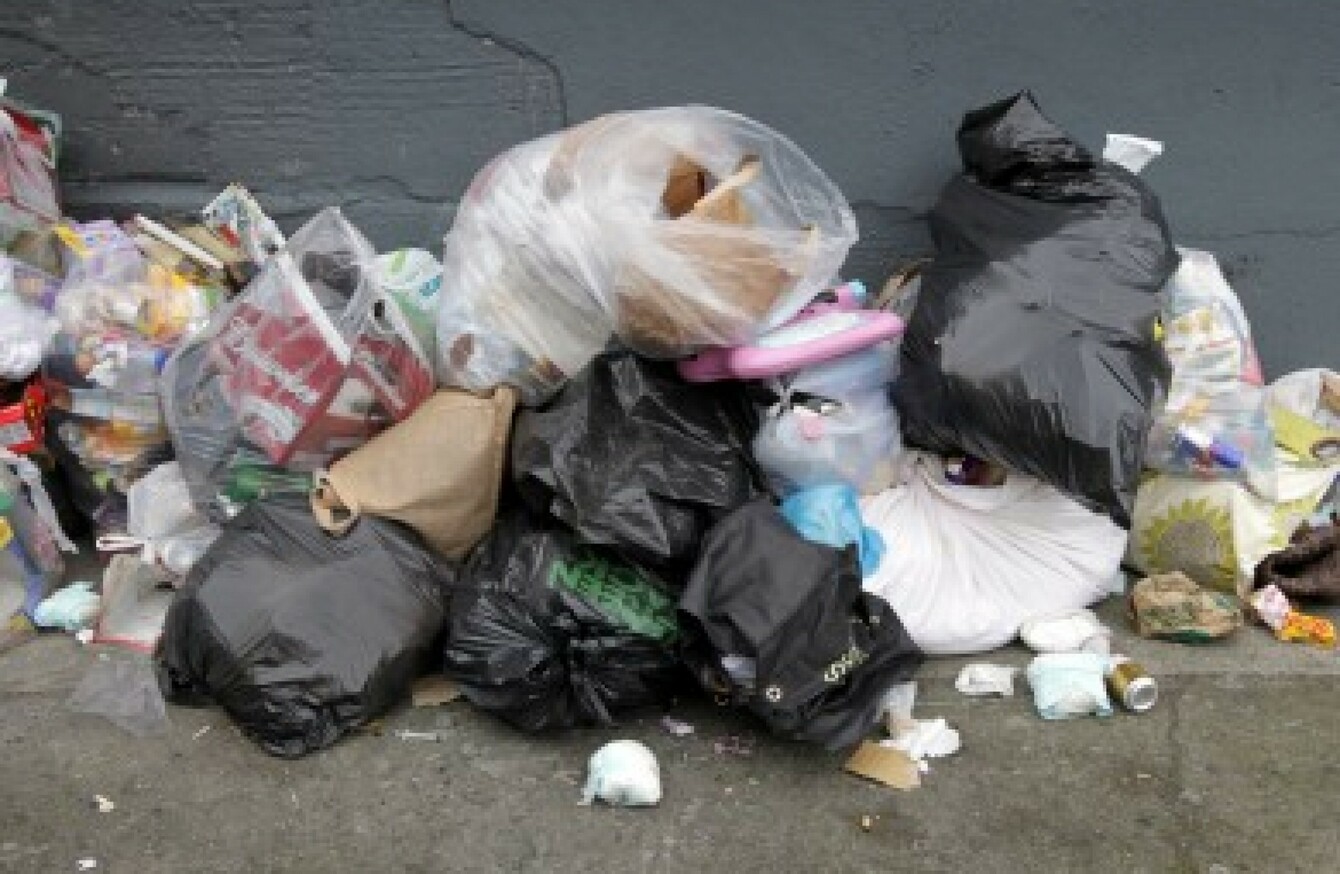 Image: Mark Stedman/Photocall Ireland
Image: Mark Stedman/Photocall Ireland
WHILE MOST OF the country was generally clean on par with our European counterparts in 2016, litter levels increased across our cities last year according to a new survey from Irish Business Against Litter (IBAL).
IBAL believes that people deliberately avoiding bin charges is a major contributor to the litter problem across the country.
Three urban areas in Dublin, Cork and Limerick were found to be seriously littered but weren't so bad as to be deemed a litter blackspot.
Galvone in Limerick city has the unwelcome title of bottom of the list, which ranked 40 towns and cities across the country.
Of the 40 surveyed, 13 were found to be littered to some degree while another 13 were found to be cleaner than European norms.
Places such as Ennis, Shannon and Killarney were cleaner than most while Dublin's city centre and north inner city were deemed to be littered, as were places such as Castlebar, Letterkenny and Galway city.
IBAL's Conor Horgan said: "The problem is becoming less about cleaning up after kids have dropped sweet papers on the main street.
It's about people deliberately and covertly evading bin charges by illegally disposing of their rubbish on wasteland or derelict sites, which then become magnets for all sorts of litter.
"Dumping needs to be higher on the political agenda, as it's an issue that really matters to people, and to our economy."
While Horgan points out that Ireland is nowhere near as littered as it was 15 years ago, a "worrying slippage" has been seen across towns and cities.
The "restructuring of local government and the abolition of town councils" may be partly to blame outside of cities, he added.