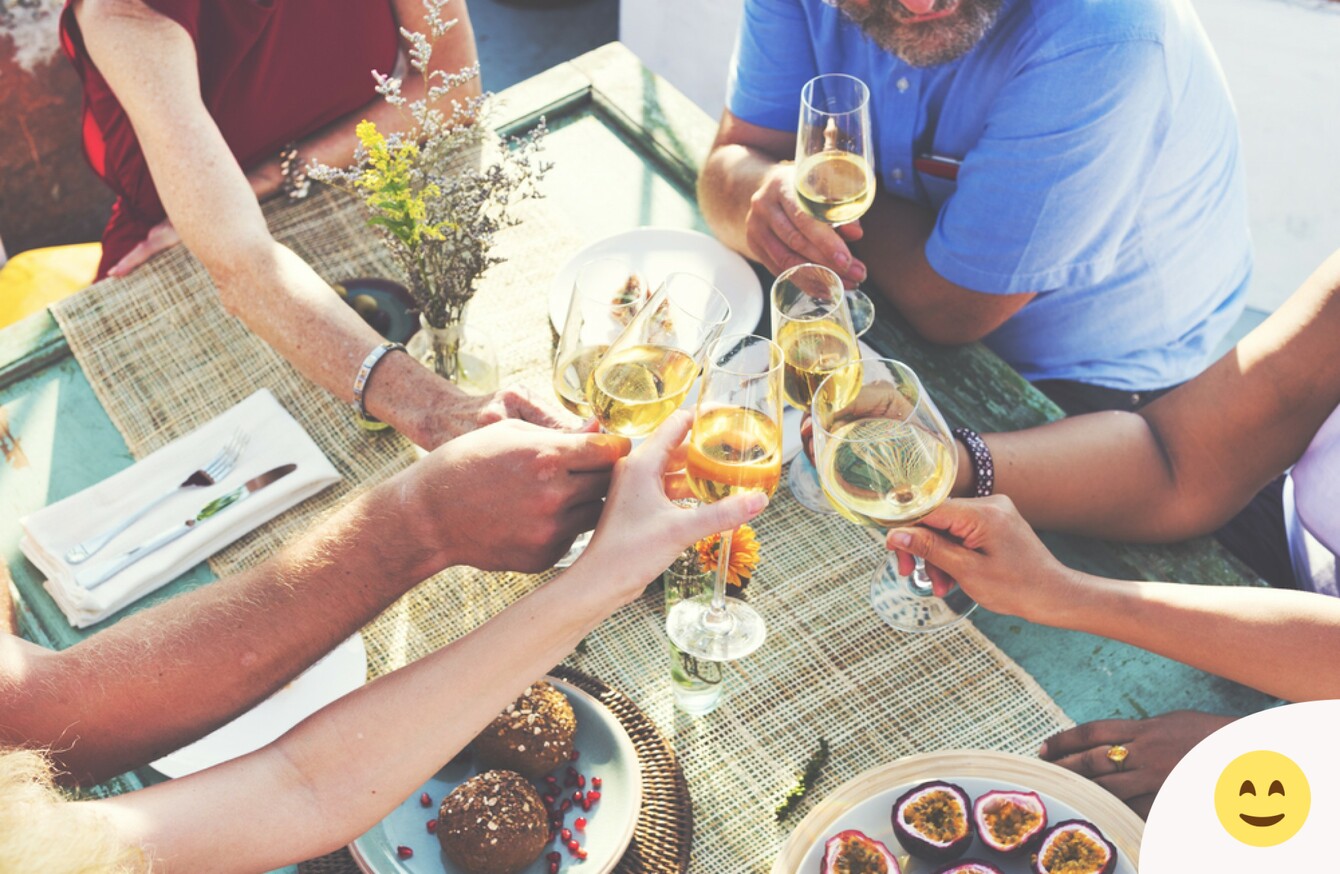 Put the phones away and brunch gets better.
Image: Shutterstock/Rawpixel.com
Put the phones away and brunch gets better.
Image: Shutterstock/Rawpixel.com
IF YOU'VE BEEN following our Live A Better Life series this week, you'll have seen how we're learning to have a better relationship with our phone.
We're starting small, by monitoring and making small changes – and next week we'll be going on to bigger challenges, before looking at tech stressors and positive ways to use our phone.
But the big thing for most people is learning not to always look at their phone when they're bored, commuting, or waiting.
If this is a challenge for you, you're not alone – so we asked readers and TheJournal.ie staff for tips.
If you have to have it beside you, put it facedown. If I'm at a meeting or chatting to someone, I'll put it on the table face down so as notifications come in, they don't catch my eye. It's the temptation that distracts sometimes, if it's face down you're more likely to forget it's there.
"I know it's small but putting a six-digit lock code on mine helped me. Sometimes I'm not bothered typing it in."
I deleted the Facebook app. It made a massive difference. I still have an account but I only use it on desktop. I used to go into it so much and I was always looking at the same shite. I also turn off email notifications at the weekend.
"Mute most pointless notifications (like Facebook updates, Instagram, etc)."
Android has a "priority only" silent option which I pretty much always have on.
"Sometimes I make everyone put their phones in the middle of the table if we're having dinner/brunch/drinks, it's surprising how much more you actually talk to each other if you can't touch your phone. Also to put your phone in the hall/your bedroom when you come in in the evening so you have an hour or two without it!"
Putting the apps you're most tempted to check for no good reason on the 2nd/3rd/4th pages of your home-screen so you don't open them by default.
"I also turned off the little previews of people's messages on Whatsapp and don't allow any notifications for Instagram/Twitter/Facebook at all, only messaging apps."
I don't have email notifications at all, it's amazing. Only get Whatsapp and news alerts and calendar alerts.
"I deleted Facebook, Instagram and Snapchat apps from my phone. I still have the accounts but not apps. I used to lose an hour at a time scrolling through Instagram without even noticing. I also try not to pick up my phone when on the bus/waiting in a queue etc."
On odd thing that I found helped is that I deleted Imgur and Facebook for a while, and whenever I felt the need to mindlessly scroll through shite I'd do a session on a brain training app (Peak or Elevate). The fact that it's a set amount of time often made me put the phone down afterwards.
"I am trying to extend the periods of 'I have to be away from my phone' on both sides. So last night, I didn't take it out of my car when I was finished playing a game. It meant that afterwards, when everyone else had taken their phones out of bags, I had another 30 minutes without it."
I leave my phone in the hall for the hour and a half or so after I get in until Rory goes to bed (unless there is an ongoing story that I really need to watch pan out). The idea is that I can hear if someone is ringing, texting or @ing me on Slack – which is how the newsroom knows to get to me straight away when I've left the office – but I'm not looking at the phone when I'm meant to be spending time feeding and playing with my poor attention-starved little fella. Then when he's gone to bed, I take it back, check the site, my mails and Slack to reassure me that all is well. Once I've checked the phone before bed at night, I then plug it in to charge at the foot of the bed so I can't reach it. The sound is normally on for Slack DMs, texts and calls but off for all other notifications. I've turned off notification sounds for all Whatsapp groups.
What are your tips? Share them in the comments.