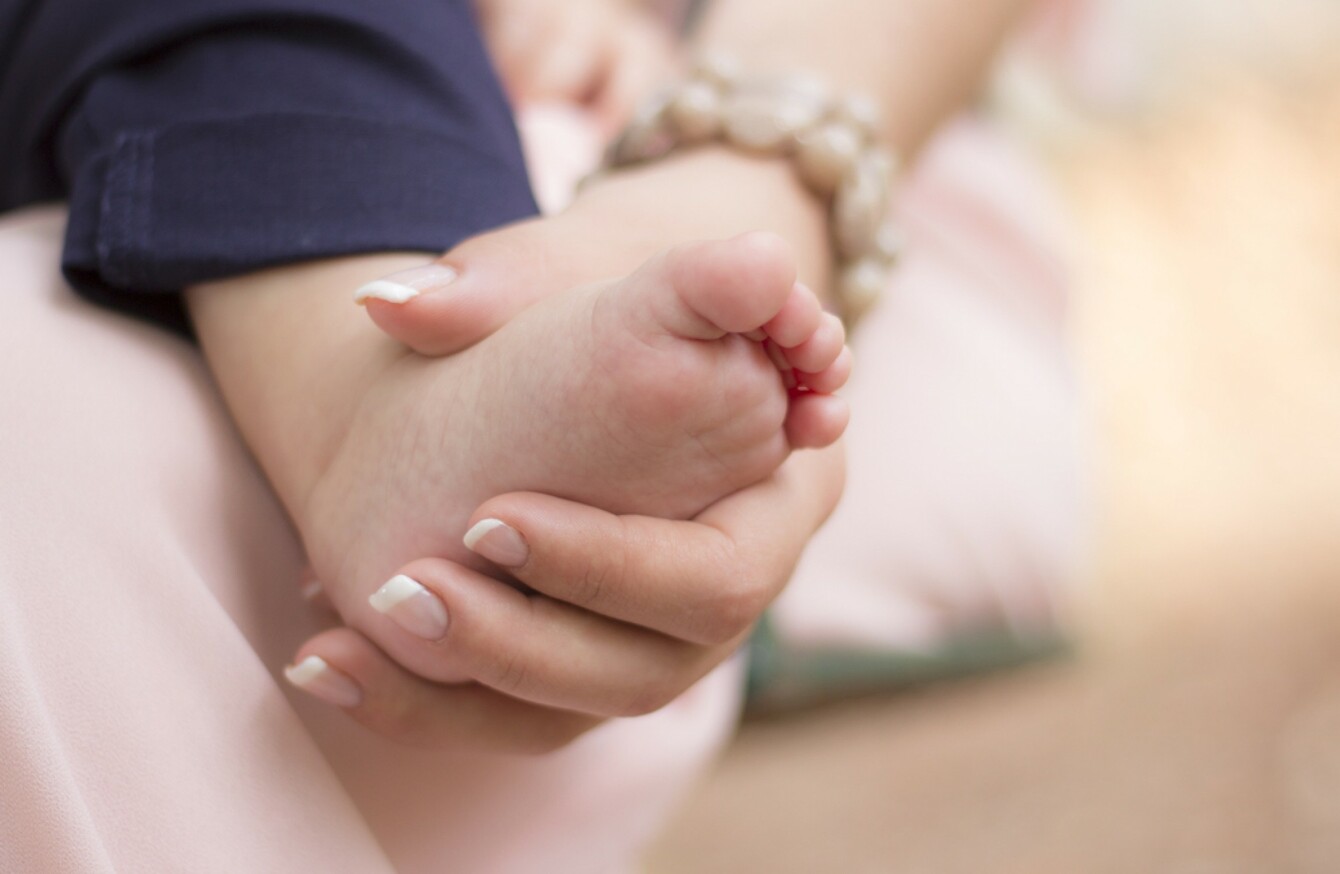 Image: Shutterstock/BeatrizGoncalves
Image: Shutterstock/BeatrizGoncalves
A DAY AFTER RTÉ's Liveline with Joe Duffy heard the story of a woman who gave birth at a mother and baby home, another case of a mother whose child was taken from her was told on the show.
Today, a caller told Duffy about how her baby was taken away, never to be seen again.
Kathleen Byrne, now aged 70, went into a maternity ward in Airmount hospital in Waterford to have her second child in 1966. She was married.
Her baby was born on 27 December. She had gone into labour during a trip to the toilet and her baby fell down into that toilet.
It was a Sister Barbara in the ward who then took control of the situation, told her she had a boy and sent him for further checks.
"He's in an incubator, he's fine, don't worry," Kathleen was told.
Every day she said she asked to see her son, asking what was wrong with him that he had to be kept in an incubator.
No one would answer me. No one would tell me anything.
Some days later, Sister Barbara came to her and said "oh, he took a turn", and a priest and Kathleen's husband were sent for to baptise the child as Patrick.
After that, she was told that Patrick was "being sent to Dublin for a small procedure, and that he would be fine".
The mother had gotten Patrick ready for his trip to Dublin, dressing him in the clothes she was planning to bring him home in. She said she was urged to hand the baby over by Sister Barbara.
She never saw her baby again.
"Forget about him"
At every turn, she was refused information on what was wrong with her baby and how he was doing.
Kathleen said she asked local TDs to help but she was repeatedly directed to go back to Sister Barbara.
But she wouldn't do anything for me. She sent my child away, and I never seen him anymore.
It took her 34 years to find out that he was sent to Temple Street Hospital. His death certificate said that Patrick died due to heart complications.
All that Sister Barbara would tell her about the death of her son was "the angels and God took your child during the night. Now he's playing up there, and he wouldn't want to come back here.
You have to forget about him. Don't mention him to anybody. Put it behind you.
When she protested that she couldn't simply forget that this had happened, Sister Barbara told her "well, you have to".
Kathleen repeatedly said that she wanted her child back, but these requests were denied. She said she was never formally informed by Temple Street of his death at the time.
Patrick was buried at Glasnevin Cemetery. He was buried in the Old Holy Angels plot, and Kathleen was informed that there was no chance of recovering her son's remains.
She was told: "There's twenty eight babies on top of him and seven before him, it's impossible."
Today, she is still fighting to get her son's remains back. She wants Patrick to be buried with his family.
She feels that she was treated in this manner because Sister Barbara feared liability for any injuries sustained by Patrick when he fell into the toilet when he was born.
She closed by calling for an investigation into her case, to get to the answers on how he was taken away in the manner he was.
"I need to know why," she said.