SOME 6,000 LOBSTERS were seized by fishery authorities in Co Wexford during the week.
A large number of these were illegally caught.
A huge amount of effort goes into both sustainable fishing and the protection of these species, meaning this sort of discovery is massively unwelcome.
"The volume of such a find of undersize lobsters is both significant for the future viability of the fishery and concerning given the scale of the find," Dr Susan Steele, chair of the Sea Fisheries Protection Agency, said.
That provided inspiration for today's quiz. Without further ado…
#Open journalism No news is bad news Support The Journal

Your contributions will help us continue to deliver the stories that are important to you

Support us now
Before the latter half of the 19th century, what reputation did lobster have as a food in the United States?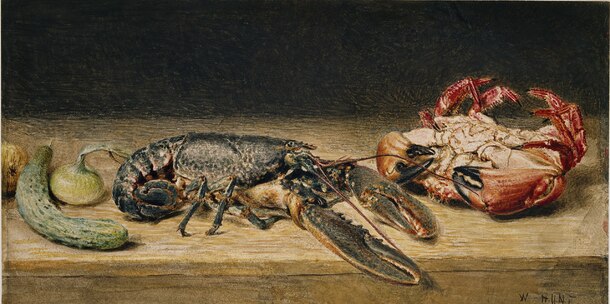 Wikimedia
Extremely poisonous, and to be avoided at all costs.
Nothing more than a cheap staple food, often served in prisons.
It was illegal to eat it because stocks were so low.
No one knew about it. Lobsters weren't introduced to North America until after World War 2.


It is illegal to land, hold, or sell 'v-notched' lobsters in Ireland. This is where a small piece of the lobster's tail is chipped off when caught and then released. What does it signify?
BMI
The lobster has received all its vaccinations.
The lobster is a farmed lobster released into the wild.
These are fake robot lobsters, designed to keep real lobsters away from the area they're in.


It's commonly suggested that lobsters are technically immortal. True or false?
Shutterstock
True. A cell enzyme known as telomerase protects their DNA, meaning they will live forever unless some type of external intervention kills them off.
False. While they live very long lives, the strain of molting eventually becomes too much and they die of exhaustion. If they stop molting, they will die of disease or infection.


Enough about lobsters. When you tuck into a bag of authentic, delicious scampi from the chipper, what are you eating?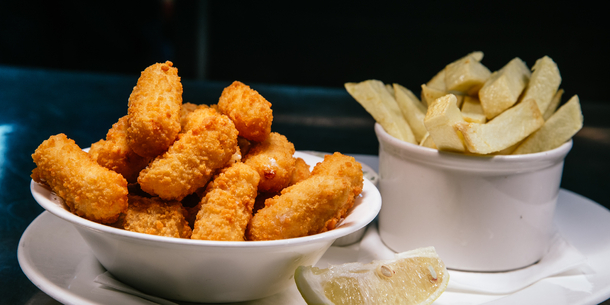 Shutterstock
Nephrops norvegicus, a species of small lobster (I said this wasn't a lobster question, but maybe it was? Sike!)


And when you tuck into some Dublin Bay prawns, what are you eating?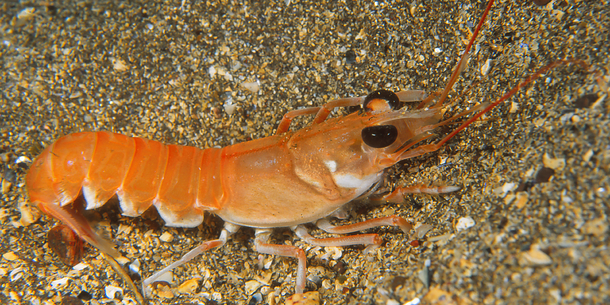 Shutterstock
Are you going to tell me it's actually a shrimp or something?
Wait, is it a lobster? The same type of small lobster as scampi?
A crab, maybe? Is it a crab?


Okay, no more questions about lobsters.The white-clawed crayfish is currently battling a plague in Irish rivers. What did the National Parks and Wildlife Service predict would happen if this disease becomes established in the Republic of Ireland and Northern Ireland?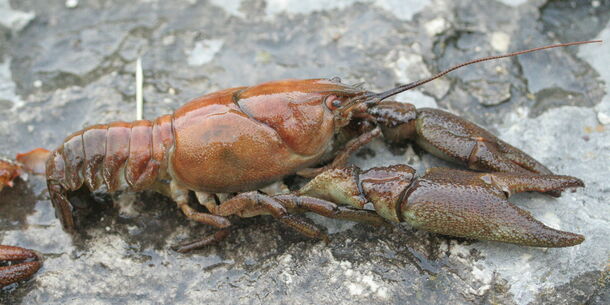 Wikipedia
This native species will essentially be wiped out completely.
It will cause the creatures to mutate beyond recognition.
The species will become poisonous.
It will 'build character' in the crayfish.


The native flat oyster is in significant decline - but you might be out for a nice seafood dinner and come across 'Irish rock oysters' on the menu. Are these native?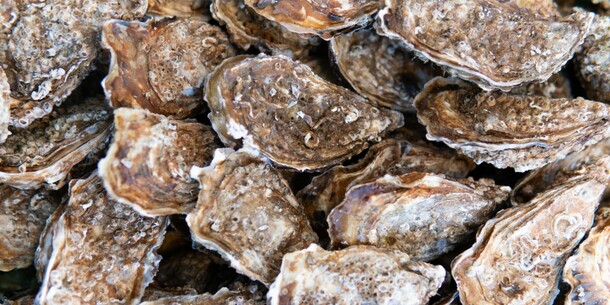 Shutterstock
Yes, they have lived in harmony for many years alongside the flat oyster.
No, they are likely farmed and considered an invasive species in the wild.


Although common on Irish shorelines, you're unlikely to be served up periwinkles (although, personally, I find them quite tasty). What are they?
Shutterstock
They're not lobsters again, are they?


This little mollusc is also in decline. What is it?
Wikipedia


Finally, more generally speaking, how much were seafood exports worth to the Irish economy in 2019?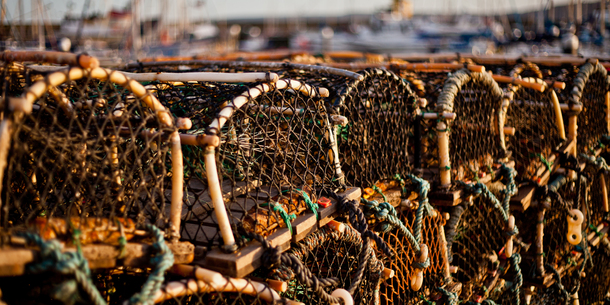 Shutterstock Answer all the questions to see your result!
Shutterstock
You scored out of !
You are a lobster.
It's incredible that you managed to complete this quiz at all.
Shutterstock
You scored out of !
You are a fishmonger
You know it all, don't you?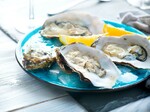 Shutterstock
You scored out of !
The quiz world is your oyster.
Well, not really - I just wanted to use that shellfish reference.
Shutterstock
You scored out of !
Something a bit fishy about your knowledge.
Maybe get away to the sea or even just a river this summer and do some research.
Shutterstock
You scored out of !
A shell-shockingly bad result.
We'll put it down to bad luck and move on.